Government's chief vet says supermarket plan to stop selling non-free range eggs 'regrettable'
Other experts condemn remarks and call caged eggs 'unethical'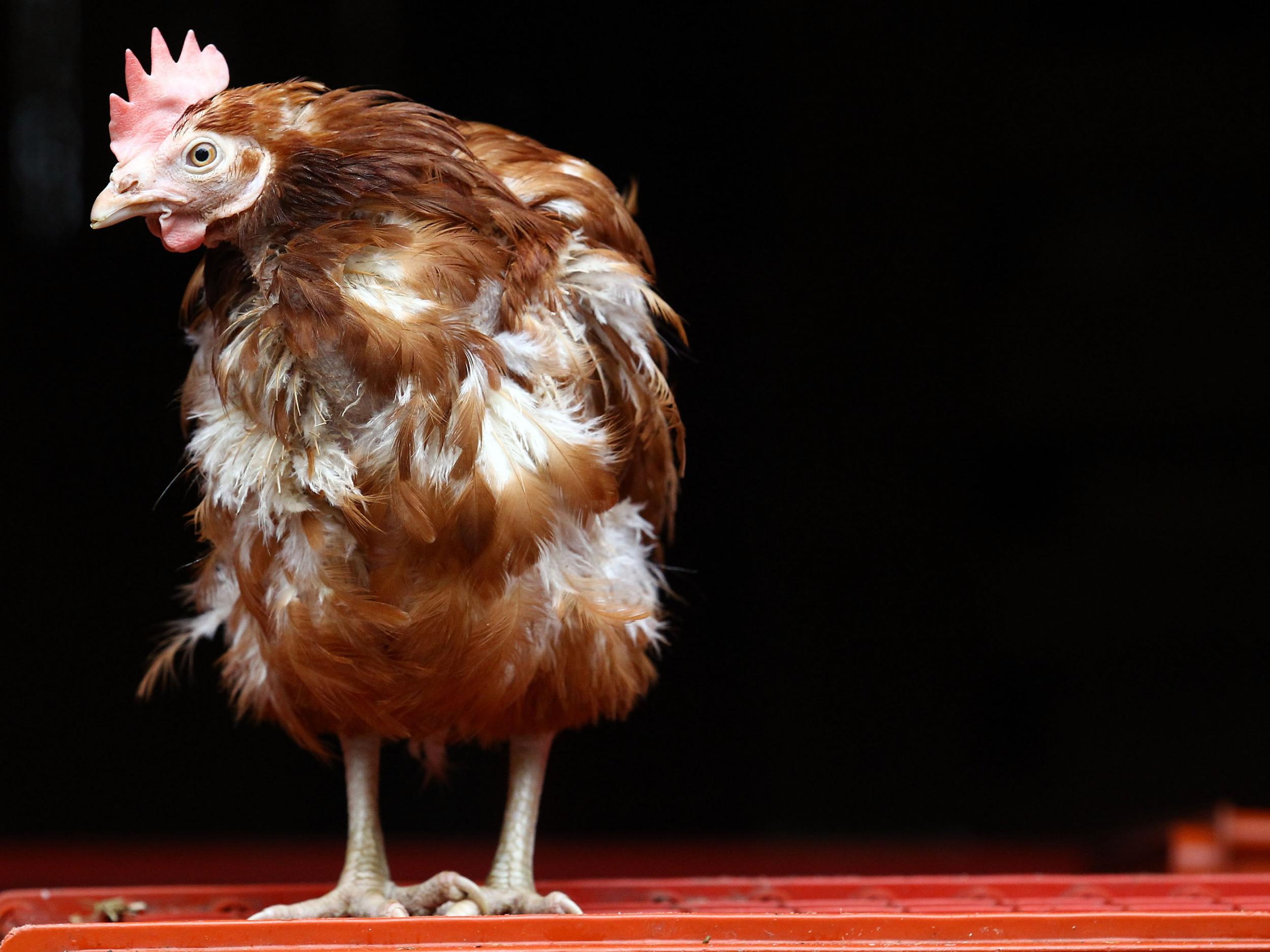 The Government's chief veterinary officer has condemned plans to stop selling eggs from caged hens, saying the proposals were "regrettable" and "simplistic".
Nigel Gibbens, who advises the Department for Environment, Food and Rural Affairs, said the the commitment by leading retailers to stop selling caged eggs by 2025 was misguided because of the threat posed by bird flu.
There was a backlash against the comments from other vets and animal welfare campaigners, who called caged eggs unethical.
Mr Gibbens told the Egg and Poultry Industry Conference in Newport, Wales, that public demand for free-range hens clashed with the need to protect flocks from bird flu.
Allowing hens outside put them at increased risk of infection from wild birds, he said.
There were a dozen outbreaks of bird flu in the UK last year after an epidemic spread across Europe. Farmers in high risk areas kept their birds indoors during the outbreak, meaning some eggs lost their free-range status.
"Colony cages have a lot going for them and there is good evidence that that's the case," he said.
Mr Gibbens said in a Twitter post: "Colony cages offer welfare benefits and more space than the battery cages that they replaced. Housing is a necessary defence against avian flu at times of high risk.
"Obliging free range risks disease that is really bad for welfare."
In a later post, he said: "It is all too easy to promote simplistic solutions to difficult problems and deny the tension between free range systems and disease risk.
"Free range can be great for welfare if done well, but it isn't the only way and more work is needed on barn production."
In response to Mr Gibbens's position, other leading vets wrote a letter to The Times.
"Such a brazen endorsement by the UK's foremost veterinary adviser is extremely disappointing," they said.
"Overcrowding and severe space restrictions are seriously detrimental to welfare."
They added bird flu could be contained without caging hens and said vets should be pressing for alternatives, rather than "promoting dated unethical systems that cause suffering to millions of sentient birds".
Philip Lymbery, chief executive of international farm animal welfare organisation Compassion in World Farming said Mr Gibbens was "deeply misguided".
"Anyone who knows anything about hen welfare knows cages are bad," he added.
A Defra spokesperson said: "Enriched cages offer less exposure to the threat of bird flu during an outbreak than free range systems, and provide more floor space and more height than battery cages."
Join our commenting forum
Join thought-provoking conversations, follow other Independent readers and see their replies