A fresh start on parental leave - but is a fortnight enough for fatherhood?
Nick Clegg sets out plans for change – but parents say there's still more to do. Andrew Grice and Sarah Cassidy report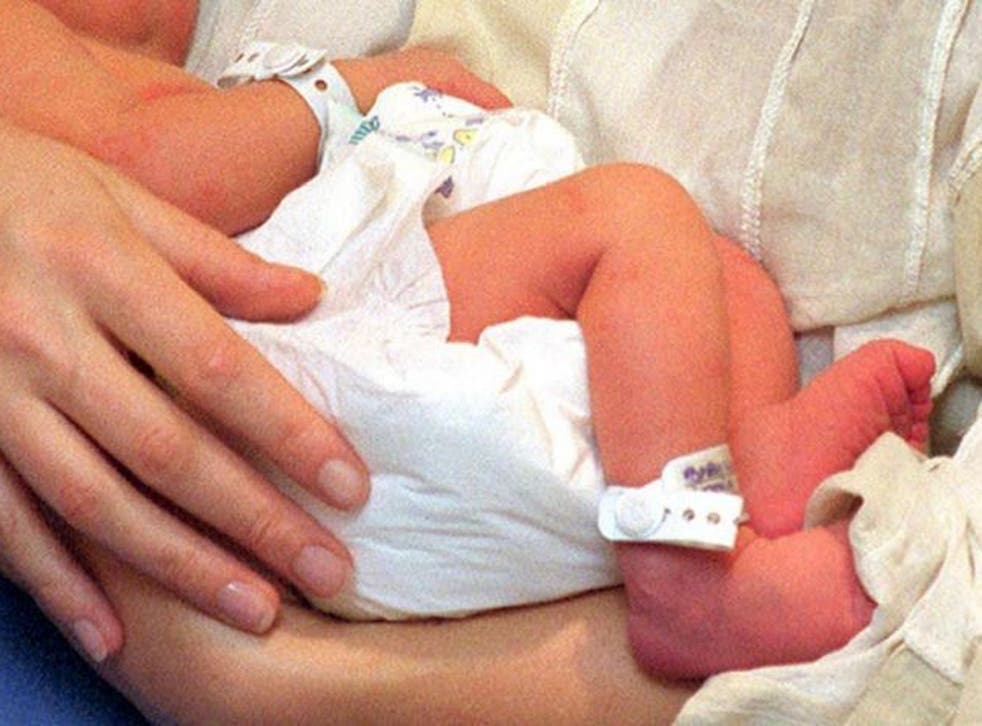 Plans to give fathers six weeks of paid paternity leave instead of two have been been dropped, Nick Clegg admitted, as he promised to revive the proposal in better economic times.
The Deputy Prime Minister's plan ran into opposition from business leaders and the Conservatives. Aides said his retreat was an example of "coalition politics at work", insisting that he was being "pragmatic". However, fathers-to-be will be allowed to take unpaid leave to attend two antenatal appointments so they can be more involved in the early stages of pregnancy.
Today, a £2m scheme to encourage the creation of 6,000 new childcare businesses will be announced by the Equalities Minister, Maria Miller. Individual child-minders could get government grants of £250 from next April, while women setting up nurseries could receive £500. The money will help to cover legal and insurance costs, health and safety training, equipment and changes to premises.
In her first speech since he appointment in September, Ms Miller will say: "This scheme will provide huge opportunities for female entrepreneurs to start up their own businesses. This is an injection of cash designed to stimulate the sector in tough times."
Today, Mr Clegg said childcare was one of his top priorities but warned his Conservative Coalition partners he would oppose cuts to red tape if that resulted in rogue nurseries and childminders with poor standards. Elizabeth Truss, the Education Minister, wants childminders to be able to look after five children below the age of five, rather than the current maximum of three.
Outlining a new system of "flexible parental leave" to take effect in 2015, Mr Clegg confirmed that 12 months' leave, with no more than nine months at guaranteed pay rates, could be split between a mother and father however they chose. All workers will be given the right to request flexible working arrangements.
Case studies
Mike Higgins, took two weeks paternity leave after the birth of each of his daughters, Hebe, 4, and Minna, almost one. He is currently taking three months unpaid leave from his job as arts editor at the Independent on Sunday to look after his daughters, after his wife returned to work following nine months maternity leave.
"The two weeks are great, I think they are a very special emotional time. But I think your ability to be practically helpful is limited. As a father you can make meals and wash babygros and try to be of general assistance. My main sense is that you are so fortunate to just be there at a very special and emotional time. I am very grateful that I have had the opportunity to do that.
During the time I've been at home I've only met one other dad who is doing the same as I am. It is still extremely rare. I think it can be a difficult conversation for fathers to have with their employers and I think if the mood music from Government is positive and encouraging I think it can only make it easier for people.
I am taking unpaid leave so I had to save up to be able to fund it. I appreciate that the majority of parents cannot do that particularly if the father is the main breadwinner.
Charlie Swinbourne, took two weeks' paternity leave after the births of each of his two daughters, Martha nearly 4, and Edie who has just turned two.
"It's nowhere near long enough. For those two weeks, I'd say I knew nearly as much as my wife did about how to care for our baby.
Then suddenly, I found myself on a train back to work, holding back the tears.
I did as much as I could in the evenings when I got home, but gradually, as the days turned into weeks then months, that sense of being an equal parent went away, because by not being there, there was no way I could keep up with our baby's routines.
My wife and I are very close and have always remained so, but some of my friends have struggled in their relationships after their first baby arrived because of the sense of difference between themselves and their wives. The wife is in one environment, the husband in another.
More time than two weeks would go a long way, in strengthening the bond between couples, and of course, between fathers and their babies.
I would say that even having four weeks rather than two would make a massive difference in recovering from the birth and having your life settle down again. Ideally of course we'd have similar rights to mothers, but even a small change would have massive benefits.
Andrew Avramenko, 39, from Bath, was able to spend two months at home after the birth of his son Joshua, now four, because he was between jobs after finishing a teacher training course. After his daughter Abigail's birth, 18 months ago, he was only able to take two weeks – one week as emergency carers' days and the other out of his annual leave – as he didn't qualify for paid paternity leave.
"The time I had with my son was very special and it made bonding much easier. It was such a special time for us as a family. I really got to know the new baby. My wife took six months maternity leave – we couldn't have afforded for her to take longer. With my daughter I spent two hectic weeks balancing the care of my son with supporting my wife and helping with the baby – then it was straight back to work. I had no problems bonding with my daughter but I know that I missed out on lots of special moments that I had been there for with my son.
I think I would have taken more time off if I had been able to take paid leave – particularly while my wife was still off on full pay. Once her pay started to go down it wouldn't have made financial sense for me to be off on less than my normal wage too.
George Rozier, works for a telecoms company. I've had two children in the last 18 months, and regarding my paternity leave, I consider myself lucky - luckier than most, certainly - because I work for a large corporate who not only gave me the usual two weeks paternity leave, but also allowed me to use two weeks of holiday back-to-back.
I don't think two weeks would be enough time to really settle a new baby into a routine, or indeed help a new mother into the unfamiliar world of looking after a newborn. I took four weeks for both of my children (I am, in fact, still in week two of four with the newest arrival) and it definitely helped: within that time, you've figured out feeding, changing, understanding the baby's cry/mood, etc.
It's a wonderful opportunity for new fathers to really help the mother, and to bond with the newborn. We'd definitely have had more trouble settling everyone if I'd been limited to the statutory two weeks, as I work 1hr30mins away, and otherwise leave before everyone gets up and get home after they've gone to bed!
Stuart Humphry, who works in marketing for a digital techology company in Southampton,
Paternity leave was an incredibly special time for me as a father. It's not only important bonding time as a family, it's also a time when the new mother needs as much support as possible: whether it's the emotional support to carry on when breast-feeding seems like an impossible challenge, or just someone to tidy up and make those late night trips to the supermarket for ice cream and nappies.
I took two weeks paternity leave for the birth of our first son five years ago, and again for our second son one month ago. I couldn't afford to take any more time off. I worked out that my last period of paternity leave cost me around £500 in loss of earnings. At a time before Christmas, and without the income of my wife, that really hurt!
Many fathers that I know have resorted to using holiday time, because they can't afford to take paternity leave at all. In fact my employer was surprised when we had our first son, because taking holiday rather than paternity leave was the norm within the company.
Robert Fenn, who works in IT for local government, said:
Paternity leave for me was great, and to be honest, my wife couldn't have managed without me being there. I think it's a crucial time to be there as a Dad, to provide support for the Mum both physically mentally and emotionally. Plus, it shouldn't be underestimated how much of an important time it is for the Dad to start developing his bond with the new child, as much for the Dad as the child. As for the time, I had two weeks paternity and one week annual leave. I don't know if a longer period would suit me really, since I'd start to fall behind in developments at work.
Matthew Tucker, took paternity leave from his job as a local government benefits officer when his two children, now aged two and a half and five months, were born.
Two weeks was nowhere near long enough. From my point of view, I barely had any chance to get to know the baby. From my partner's, the first two weeks, while difficult, are relatively easy. My return to work felt for her as if she was suddenly abandoned just as things were getting difficult. Without any family nearby, she was without a support network until I returned home. Furthermore, two weeks disrupted the routine without giving us a chance to establish a new one (so we left behind a similar chaos to that we might experience from a fortnight holiday). For my second child, I took an additional 10 days leave to offer her support (reducing our opportunities for an actual holiday later in the year) and that made things slightly better.
My wife isn't in paid employment (she is an unpublished writer trying to get published) so we don't benefit either from the old entitlement to or to the new plans.
If the option to receive additional leave on £130 a week were available to me, I would happily have taken it. It would, however, almost certainly have required me to rely on state support to fill the gap in income.
Having very strong views on parenting, I personally feel that both patents should be entitled to a minimum of six months paid leave as this would both do more to involve fathers in their child's development and reduce inequality in the workplace. As such, the mother's employment status shouldn't affect the father's. The new rules certainly address some problems and some friends of mine (where the mother was incapable of breast-feeding and the father wanted to be the full time parent to allow the mother to return to work) would have benefited. But it is no use to me and seems unfairly to penalize people in my position.
Join our new commenting forum
Join thought-provoking conversations, follow other Independent readers and see their replies