G4S can keep running Brook House immigration removal centre following detainee abuse scandal, Home Office quietly announces
'The procurement process featured a heightened level of due diligence' because of undercover footage, says government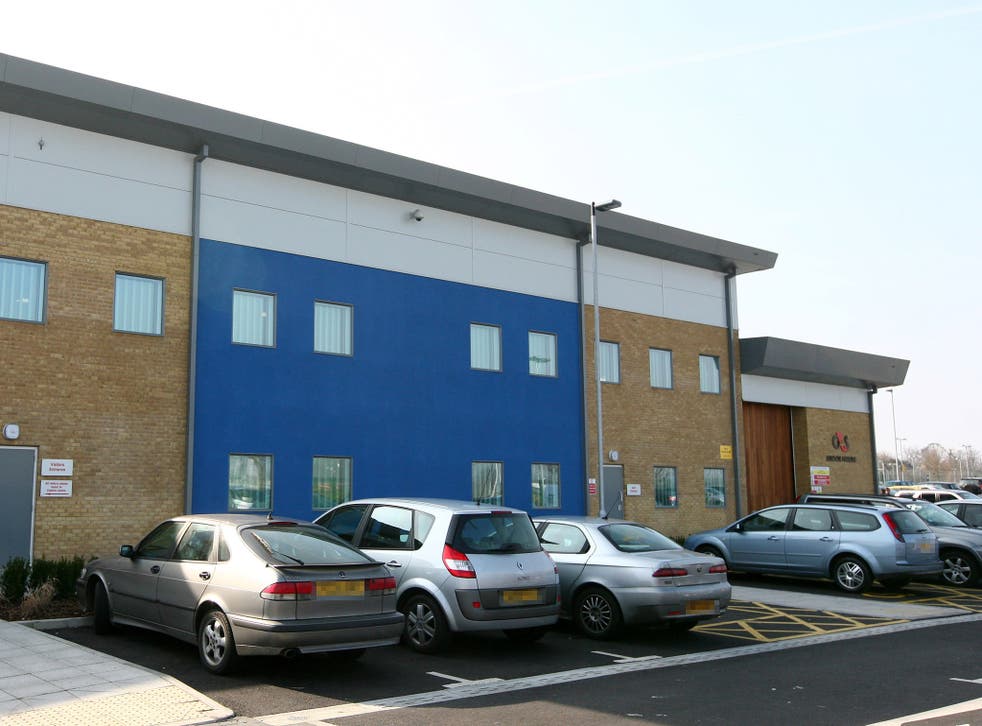 G4S' contract to run the Brook House immigration removal centre has been extended for another two years, months after secret footage revealed guards apparently choking, mocking and abusing detainees.
The outsourcing giant will also continue to run Tinsley House, the Home Office announced on Friday.
The announcement was posted on the department's website but not sent out as a press release to journalists.
"Careful consideration of the bids" led to G4S being awarded the contract, which will "allow for the review of two significant reports on immigration detention before a new procurement begins", the announcement said.
The contract was due to expire this month, the Home Office said, having been put out for tender in November 2016.
Undercover footage broadcast by the BBC's Panorama showed detainees at Brook House, near Gatwick airport, depicted vulnerable detainees being abused, insulted, restrained and humiliated by guards amid drug abuse and suicide attempts.
Peter Neden, president of G4S UK and Ireland, later told MPs he was "ashamed" by the images.
In September last year he told the Home Affairs Select Committee: "We are undertaking an immediate action plan to make sure that this can't happen again. We take these events very seriously indeed. There is no place for behaviour of that kind in our business."
Ben Saunders, the director of Brook House, resigned three weeks after the scandal broke. In all nine members of staff were suspended from duty.
UK news in pictures

Show all 50
A Home Office spokesperson said on Friday: "All immigration detainees must be treated with dignity and respect, and we will accept nothing but the highest standards from those who have responsibility for their care.
"The procurement process featured a heightened level of due diligence against the allegations from the Panorama programme on Brook House Immigration Removal Centre last year, so we took the time we needed to consider all bids very carefully.
"However, with two significant reviews by Stephen Shaw and Kate Lampard currently in train, we have concluded that it would be premature to enter into a new contract at this stage."
Jerry Petherick, G4S' managing director for custodial and detention services, said in a statement to The Independent: "The well-being of those in our care is our highest priority and we are committed to working closely with the Home Office to continuously improve the services provided for detainees.
"The report out earlier this week from independent monitors at Brook House immigration removal centre demonstrated confidence in our team to provide a safe and secure environment for the men at the centre."

Join our new commenting forum
Join thought-provoking conversations, follow other Independent readers and see their replies