Gary McKinnon extradition decision due by mid-October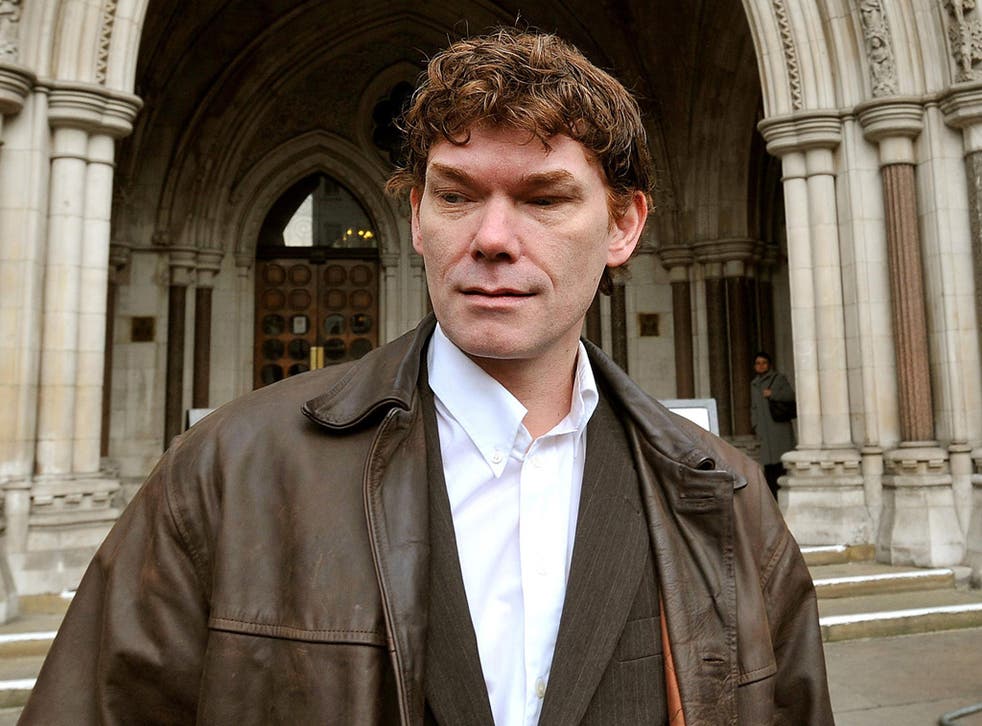 The Home Secretary is proposing to decide in mid-October whether to order computer hacker Gary McKinnon's extradition to the US, the High Court was told today.
But McKinnon's mother Janis Sharp made an emotional appeal outside court for Theresa May "to show a little bit of compassion" and make an earlier decision.
Her son's life and that of his family was being "destroyed" by the case and "Gary cannot cope any more", said Mrs Sharp.
One of the reasons given for the delay is the Olympics and Mrs May's crucial role, especially on security.
But Mrs Sharp said: "She could have made a decision before the Olympics. The evidence is there that Gary is unfit for trial and a considerable suicide risk. We need this decision. This delay is wrong - morally wrong."
The announcement of the mid-October date follows the 46-year-old's refusal last week to undergo further medical tests by a Home Office-appointed expert during his battle to avoid removal.
The US authorities want McKinnon, from Wood Green, north London, to face trial for hacking into military computers 10 years ago. He could face a jail sentence of up to 60 years if convicted.
The proposed timing for the Home Secretary's decision was given to London's High Court by Hugo Keith QC, representing Mrs May.
If she decides to allow extradition to go ahead, McKinnon's lawyers are expected to launch a last-ditch application for judicial review to challenge the decision.
Mr Keith told Sir John Thomas, president of the Queen's Bench Division, and Mr Justice Globe that the Home Secretary proposed to give her decision "on or around October 16" while Parliament is sitting.
Sir John set down a timetable for any subsequent legal challenge, expected to take three to four days, to come to court some time after mid-November.
Mr Keith told the court one of the reasons for the mid-October decision date was the Home Secretary's "all-consuming" involvement in the Olympic Games - the biggest peacetime operation since the Second World War.
She also wants to announce her decision when Parliament is sitting.
Mrs Sharp said outside court: "If Theresa May has got an ounce of compassion she would make her decision now before the Olympics because she has any number of medical reports - these delays are destroying my son's life.
"There is already enough evidence from two Home Office-approved experts - one appointed by the Home Secretary - and there is another four in all.
"She should show a little bit of compassion. Gary cannot cope any more. Everybody has been finding it very difficult. It is absolutely ruining everybody's lives. It is now 10 years."
Earlier, Sir John, referring to the length of time the case had been going on, said it was "obviously right that it is brought to a finality".
McKinnon suffers from Asperger syndrome - a high-functioning form of autism - and admits to what one US lawyer called "the biggest military computer hack of all time", but claims he was looking for evidence of UFOs.
His supporters fear he faces up to 60 years in jail if convicted of hacking into Pentagon and Nasa computers between February 2001 and March 2002.
The case was described by Mr Keith as "this rather vexed and perhaps totemic case" with important implications for Britain's extradition laws.
McKinnon's mother argues that the extradition laws were intended to catch international criminals - "not a lone individual with Asperger's sitting in a bedroom on his own".
Mrs Sharp says the Home Office "should accept the very clear and incontrovertible evidence provided by the country's leading psychiatric experts in this field.
"It's time to make the right decision and end Gary's torment of extradition.
"When he's fit and ready, as we have said all along, the CPS could try him in this country for his foolish acts that happened over a decade ago."
A Home Office spokeswoman said: "This is a complex case, in a complex area of the law, and a large amount of material has been submitted, some of it relatively recently.
"The Home Secretary needs to consider all the material carefully before making a decision."
The National Autistic Society warned of fears that extradition could lead to tragedy.
The society's head of policy, Sarah Lambert, said: "There are still very real concerns that extraditing Gary McKinnon could have very serious and potentially tragic ramifications.
"This situation has dragged on for over 10 years - and the stress of this in itself will undoubtedly have had a negative impact on Gary's mental health.
"People with Asperger syndrome are particularly vulnerable and this should always be taken into account in legal proceedings."
In an updated statement, Mrs Sharp said: "I do not believe that my son Gary can continue to live for much longer in a permanent state of virtual terror."
Expressing the hope that Mrs May would give "a positive decision on Gary sooner than the court's expectation", she said: "The Olympics is an opportunity for a country to show its heart and courage to the world.
"Giving a vulnerable man like Gary his freedom from ten years of mental torture would have shown the best side of who we are as a nation.
"The Home Secretary has already had more than enough medical evidence on which to make a positive decision for Gary.
"It would have been such a huge relief if we too had been given closure to the never ending mental torment Gary is going through, as we are his family."
Mrs Sharp said two Home Office approved specialists, Dr Jan Vermeulen and Professor Declan Murphy, had both concluded after meeting and examining Gary that he was at extreme risk of suicide.
More recently Dr Vermeulen and others had stated that Gary was unfit for trial.
"Sadly the latest July 2012 medical report shows what a dreadful mental state Gary is now in, which is exacerbated by the extremely long delays and his seemingly never-ending nightmare.
"It's desperate watching my son like this. Each day that goes by is yet another blow to his mental state.
"The ten years of waiting, worrying and living in fear is unbearable. We would not tolerate an animal being put through such mental torment and cruelty, so how can we allow it to happen to a human being?"
PA
Join our new commenting forum
Join thought-provoking conversations, follow other Independent readers and see their replies