Drone at Gatwick Airport closes runway and causes flights to be diverted
Police are investigating the incident which closed the runway for two short periods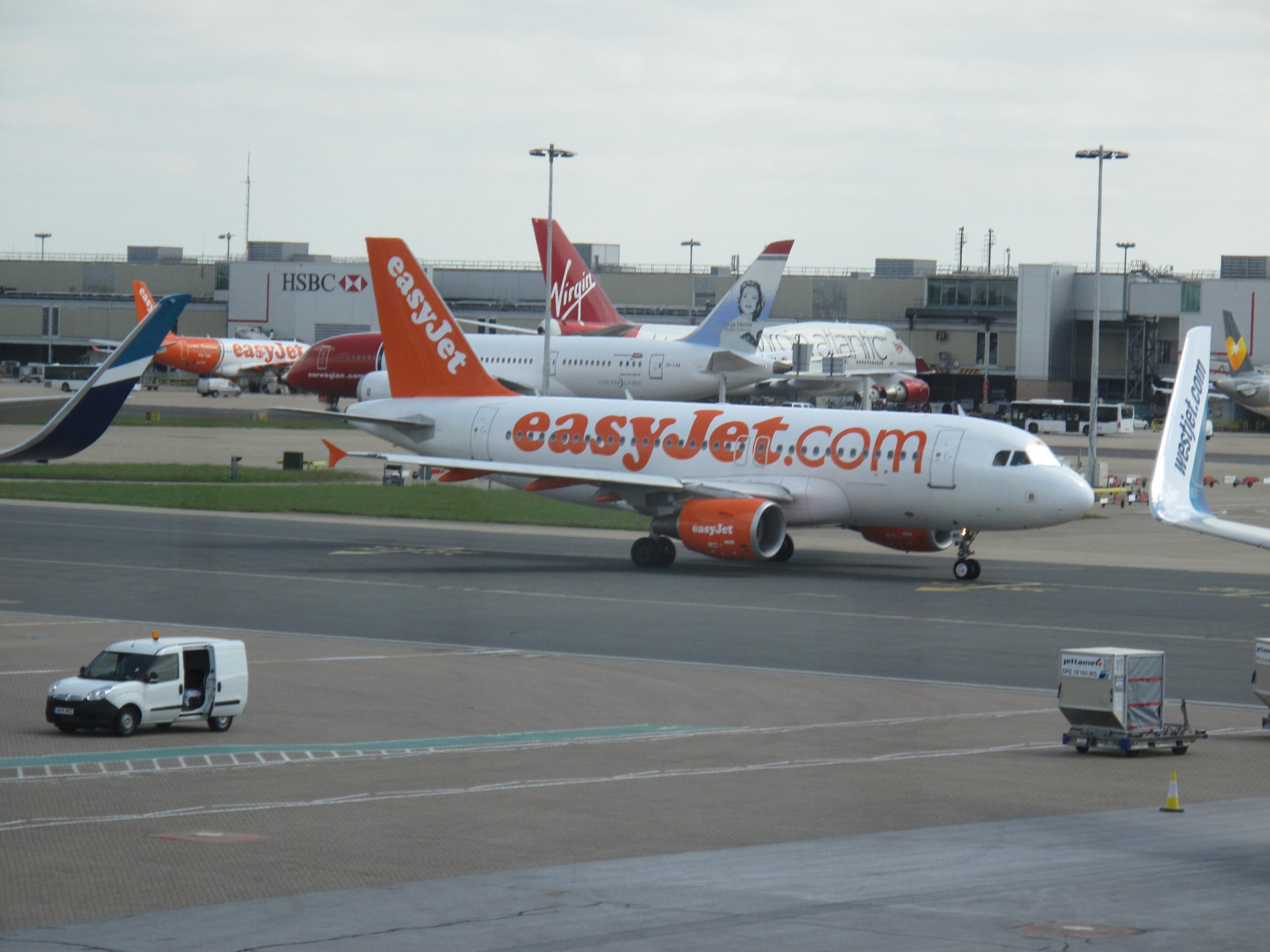 Gatwick airport's runway was closed and flights diverted after a drone was spotted flying "in the vicinity of the airfield", officials said.
The Sussex airport has the busiest runway in the world, with intense activity on a Sunday evening. The runway initially closed for nine minutes from 6.10pm. Landings and take-offs resumed briefly, but a second closure took place from 6.36 to 6.41.
Gatwick tweeted: "Unconfirmed reports of a drone sighting led to runway suspension for a total of 14 mins. Operations fully resumed and police investigating."
Some flights were diverted, with easyJet, the biggest airline at Gatwick, worst affected. Its flight from Milan to Gatwick was over three hours late after it diverted to Bournemouth. Passengers were told: "We're very sorry that your flight has diverted to Bournemouth because of a drone flying around Gatwick. We plan to fly you to Gatwick soon. We're very sorry for this inconvenience."
The inbound flight from Bodrum in Turkey landed at Southend. Also disrupted were easyJet flights from Naples and Inverness, which diverted to Stansted.
Craig Jenkins was on the flight from Naples when his journey was disrupted. He told the BBC:
"We were crossing over the Channel and it started circling. It did four or five circles, heading further east, before the captain said we were landing at Stansted.
"First, they said Gatwick was closed because of an incident. Then, shortly after, they said it was a drone."
Mr Jenkins added that those onboard were being given a choice between waiting for an hour and flying back to Gatwick or getting off.
"If one person gets off here, all the bags need to get off. There are lots of babies on this flight. I feel for the parents," he added.
An easyJet spokesperso told The Independent: "easyJet can confirm that as a result of an earlier runway closure at London Gatwick Airport four flights were diverted.
"While the circumstances are outside of our control, easyJet apologises for any inconvenience caused."
BA flight 2575 from Valencia, which was due in at 6.40pm, held for a while then diverted to Bournemouth. It finally arrived at 9.15pm.
Outbound flights were also held up, leading to knock-on delays. Passengers from Aberdeen hoping to be touching down at Gatwick at 10pm will now arrive after 1am.
The longest delay of the evening, four hours, was easyJet's service from Belfast — but that was because of a technical problem.
If police can trace the drone owner, he or she could be liable for the tens of thousands of pounds that the disruption has cost airlines, as well as criminal prosecution.
Endangering the safety of a plane with a drone is a criminal offence punishable with up to five years in prison.
It is believed that a number of drone owners deliberately fly close to airports, aiming to film close encounters with landing aircraft.
The British Airline Pilots' Association (BALPA) has had a long-running campaign aimed at cracking down on the practice. It tweeted: "Keep your drones away from airports! They are a serious threat to safety if not flown sensibly."
The Civil Aviation Authority's 'Drone Code' says users must not fly their remote-controlled aerial devices near airports or airfields, or close to aircraft.
Endangering the safety of a plane with a drone is a criminal offence with a possible sentence of five years in prison, it warns.
Last July a passenger plane flying near the Shard skyscraper in central London had a "very near miss" with a drone as it approached Heathrow airport, according to a report.
The number of near misses involving drones and aeroplanes quadrupled between 2015 and 2016, according to a report by the UK Airprox Board last year.
Of 23 near misses recorded between April and October last year, 12 were given an A rating of "a serious risk of collision".
Join our commenting forum
Join thought-provoking conversations, follow other Independent readers and see their replies