Gay blood donation rules: How has the law changed for LGBT people looking to donate?
'We hope this paves the way for more progress,' says Terence Higgins Trust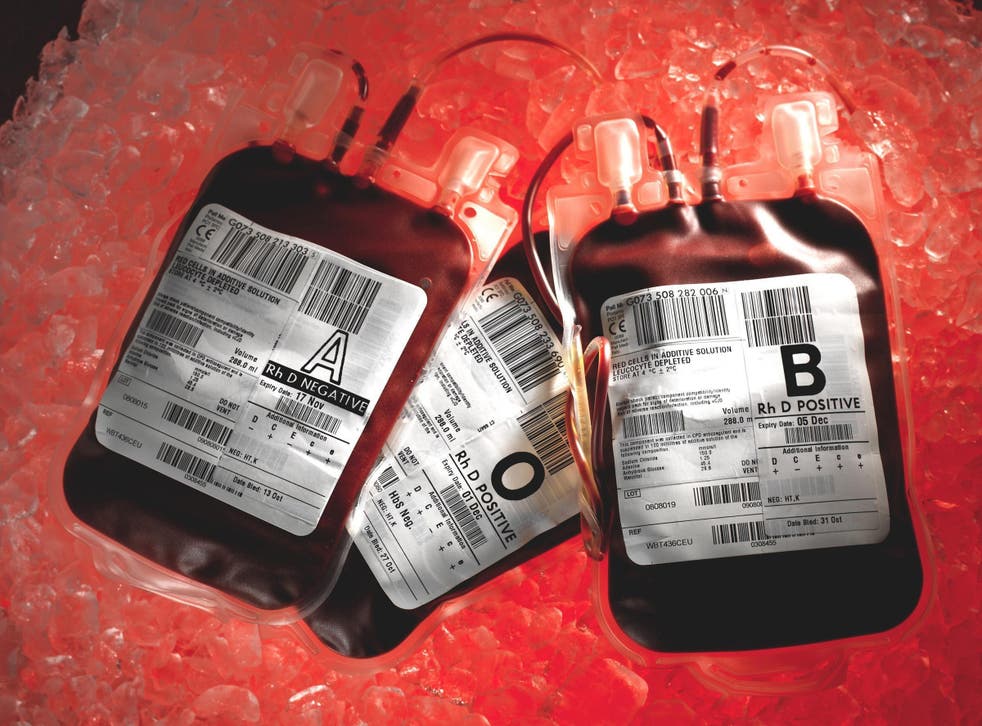 Laws about gay men donating blood are to be relaxed today, as new rules come into effect.
The reformed guidelines, which campaigners have long demanded, follow advances in detection techniques and increased understanding of HIV.
LGBT rights activists hailed the change as a major step towards a fair and equal system, although some complained it did not go far enough.
Here The Independent looks at how blood donation rules have changed?
What was the law before?
Fears over infections through blood donations from gay men led to an outright ban during the Aids epidemic, but in 2011 the law shifted, allowing them to donate if they abstained from sex for a year.
How has it changed?
Gay men will be allowed to give blood three months after having sex. The rule is in line with improved NHS testing measures, which can establish whether someone has a blood infection such as HIV, hepatitis B, hepatitis C or syphilis within that time period.
What did experts say?
The NHS Blood and Transplant service have given assurances that the move would not jeopardise blood supplies
"We have one of the safest blood supplies in the world," Dr Gail Miflin, medical and research director at NHS Blood and Transplant said. "Anyone may require a blood transfusion in the future and so it's in all our interests to ensure that we work hard to keep blood safe for patients.
"This starts with selection of donors before they give blood. Everyone must answer questions on their health and lifestyle before they donate and answering these questions correctly is crucial, in order to keep blood safe."
Liam Beattie, Blood Donations Policy Lead at Terrence Higgins Trust, said the charity was pleased that the law had been swiftly brought into force. He added that the new rules will enable more people to give blood.
"We hope this paves the way for more progress as further evidence becomes available, and we're now urging the government to continue to regularly review the deferral periods in line with the latest evidence. It will now be vital for those who are now eligible to donate blood to be made aware of these changes," he said.
UK news in pictures

Show all 50
What did people from the gay community say?
Scottish charity, the Equality Network, welcomed the new blood donation rules but said too many low-risk gay and bisexual men remained banned from donation.
Its development manager Scott Cuthbertson said: "We hope many gay and bisexual men who are now able to donate, do so with their peers. These new rules are a welcome and significant step forward, we remain concerned, however, that for too many low-risk gay and bisexual men these new rules are, in effect, a continued ban."
While hailing "an important step forward", Ruth Hunt, chief executive of Stonewall said: "There's still work to do, as many gay and bi men will still be excluded from donating. To avoid this, we'd like to see the introduction of an individualised risk assessment of blood donors, which would allow more people to donate safely, regardless of their sexual orientation. We will continue to work with the Government and other organisations to create a fairer system for gay and bi men who want to donate blood."
Join our new commenting forum
Join thought-provoking conversations, follow other Independent readers and see their replies