Girls who study vocational GCSEs 'significantly less likely to do A-levels or go to university'
Research suggests girls are being held back by schools that encourage them to take 'applied' GCSEs such as health and social care
May Bulman
Tuesday 22 August 2017 00:13 Comments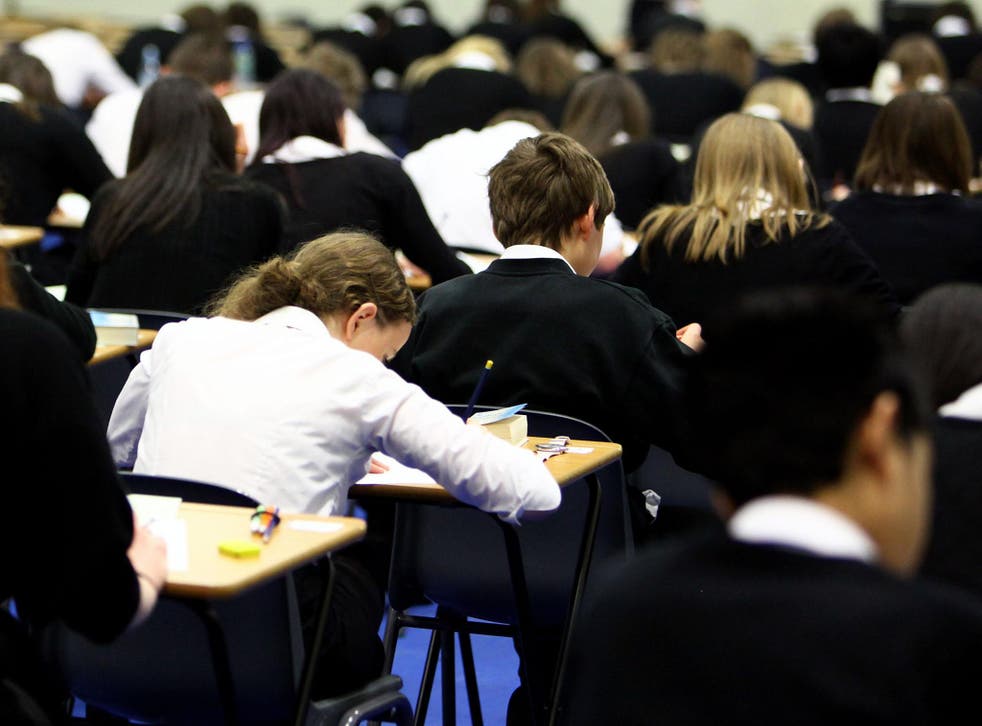 Teenage girls who study vocational GCSE subjects rather than traditional academic courses are "significantly" less likely to go on to do A levels, according to research.
A new survey shows that young girls who studied an "applied" subject, such as health and social care, were less likely to stay on at A level and take the "facilitating" subjects, such as the sciences and maths, which are favoured by prestigious universities in the UK.
The study, carried out by the Centre for Longitudinal Studies and UCL's Institute of Education, found that vocational subjects appeared to put both boys and girls at a disadvantage – but this disadvantage linked to applied GCSEs was particularly strong for girls.
The findings, which come days before teenagers across the UK receive their GCSE results, suggest girls could be held back if their schools encourage them to take those options.
Vanessa Moulton, the lead author of the paper, said applied subjects could be particularly unhelpful for girls who want to progress in education, saying: "Applied subjects are particularly strongly gendered, with girls and boys taking completely different subjects.
"Essentially, what you see is predominantly working class girls taking subjects such as health and social care, which do not necessarily enhance their future prospects. Boys are more likely to take subjects such as engineering or information and communication technology, which may be less limiting post-16."
Another paper in the same series highlights the influence schools have on the GCSE subjects pupils take. Researchers found that the biggest influence on whether or not pupils choose to study academically demanding subjects at GCSE, is the average attainment at their school and not their own past performance.
According to the research, a bright pupil in an academically selective school is more likely to take an academic route than an equally bright pupil in a less selective school. Pupils in single-sex schools are also more likely to study academically demanding subjects.
UK news in pictures

Show all 50
Jake Anders of the UCL Institute of Education, the lead author on the study, said: "These results highlight that we should be sceptical of considering young people's subjects of study purely in terms of 'choice.' They are, at most, constrained choices, potentially both for individuals and for schools."
Some schools with less advantaged intakes may be more likely to offer their pupils more applied subjects, the paper suggests. Alternatively, schools in poorer areas may struggle to recruit good teachers in more academic subjects, and this may prevent pupils from taking certain combinations of options.
A Department for Education spokesman said: "The Government is phasing out applied GCSEs in favour of more academic GCSEs as part of our reforms to make the system more robust and rigorous, to match the best education systems in the world and to keep pace with universities' and employers' demands."
Register for free to continue reading
Registration is a free and easy way to support our truly independent journalism
By registering, you will also enjoy limited access to Premium articles, exclusive newsletters, commenting, and virtual events with our leading journalists
Already have an account? sign in
Join our new commenting forum
Join thought-provoking conversations, follow other Independent readers and see their replies