Generation rent strikes back with new 'TripAdvisor for tenants' site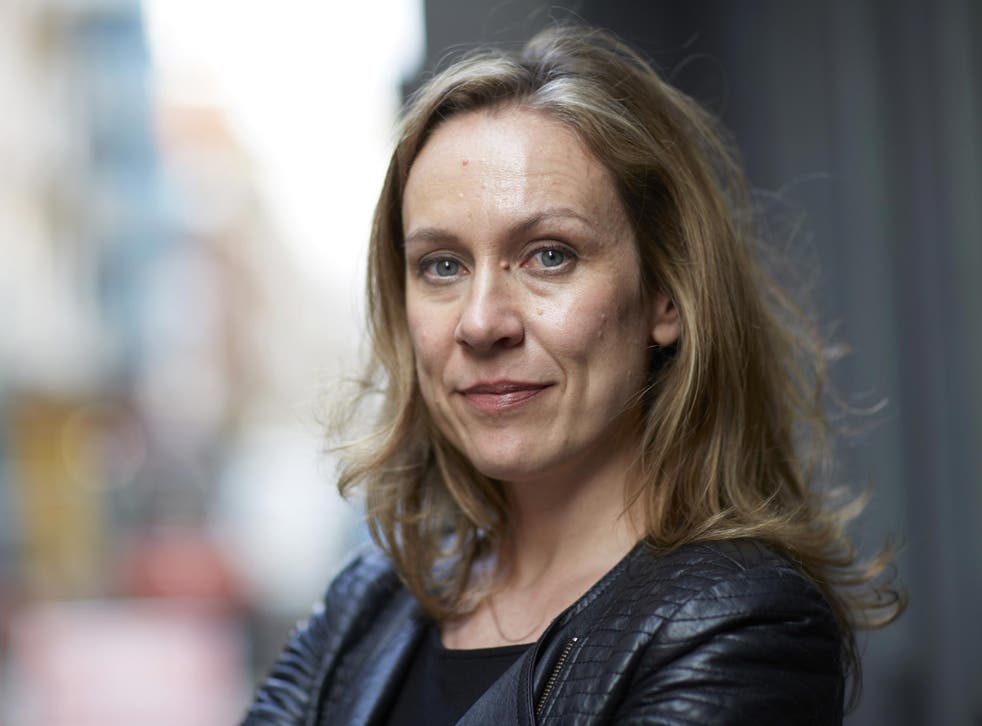 Landlords be warned: Generation Rent is about to get its revenge. A national website allowing tenants to review rental properties in which they have stayed has launched, with the aiming of becoming the TripAdvisor of the rental market.
RentalRaters is the brainchild of 40-year-old Hannah Williams, who herself lives in a rented property in Crystal Palace, south London, with her two children. She founded the site last year, but it did not launch formally until this week and already has a handful of reviews.
Ms Williams said the idea of owning her own property still seems "a long way off" and says she feels part of Generation Rent, who cannot get a foot on the property ladder as they are unable to afford the hefty deposits demanded by mortgage providers.
"The main catalyst for me starting up the site was a very good friend of mine was stung very, very badly by a rogue landlord," she told The Independent. "He said to me – and the words really resonated – 'I just wish that I could stand outside that property and tell other tenants as they're walking through the door, don't do it, he will rip you off, nothing works.'
"I just thought it was crazy that we live in this amazing connected world, and yet there isn't an online way of doing that, where you are able to highlight where you've had a fantastic experience, and obviously where you've had a very bad experience."
She argues that the playing field between landlords and tenants needs levelling, as while most prospective renters are credit and reference-checked and required to pay a security deposit before moving in, they do not have the opportunity to investigate their future landlord or letting agent in return.
It is a view shared by Labour leader Ed Miliband, who earlier this month proposed reforms of the private rented sector including making three-year tenancies standard, placing limits on excessive rent rises and banning the charging of fees by letting agents.
According to the 2012-13 English Housing Survey, four million households (18 per cent) now rent privately, compared with two million (12 per cent) in 1980.
Ms Williams is convinced that her website will catch on due to Britain's review-obsessed culture. "We're very used to doing it for small scale things like dining out, so it seems crazy to me that for something that is so fundamental – the place in which you live – you wouldn't leave a review when you vacated that property for the benefit of other tenants."
Being compared to a successful brand like TripAdvisor might sound flattering, but it has often attracted controversy, with hoteliers taking exception at customers' negative feedback and leaving stinging responses – or threats of defamation suits.
Ms Williams says she is aware of such dangers and will not allow tenants' reviews to stray into the territory of personal abuse, while also allowing all landlords a right of reply. She adds that around 70 per cent of the reviews left so far have been very positive.
"We're absolutely not here to rubbish landlords – in fact, we think it's really important that if you are a good landlord people know about you," she said, adding that the current state of affairs is unfair on conscientious property owners, who have no way of proving to prospective tenants that they are a better bet than the rogue landlord down the road.
But it is not difficult to find reviews left by some less than happy tenants. "The worst experience of my London renting life," begins one of a flat in Highbury, before detailing the property's "mouldy and rotten" window frames, "erratic" lighting and electricity and a bathroom in such bad condition that the renters could not shower for four months.
The launch of RentalRaters was cautiously welcomed by the National Landlords Association (NLA) and tenants' rights groups – but both warned that it held potential dangers.
Richard Lambert, the NLA's chief executive officer, said: "The idea of rating your experience of renting a property has an undoubted appeal. [But] while most tenants will in all likelihood provide honest and reliable feedback on their experience, websites like this always under-represent long term and successful tenancies as they focus on rating those that have come to an end – the point at which the relationship between landlords and tenants is potentially most under strain."
Alex Hilton, director of tenants' campaign group Generation Rent, added: "While we support anything that empowers tenants in their relationships with landlords and letting agents, the best landlords don't have a high turnover, which gives a TripAdvisor-style rating system a real challenge. There's also a danger that schemes could lead to landlords threatening litigation, as we have seen with the Government's GP rating scheme."
Rentalraters website: rentalraters.com
Join our new commenting forum
Join thought-provoking conversations, follow other Independent readers and see their replies