Asian hornet nest discovered in Gloucestershire
Hive the size of a large pumpkin found at top of 17-metre tree
Friday 21 October 2016 17:16 Comments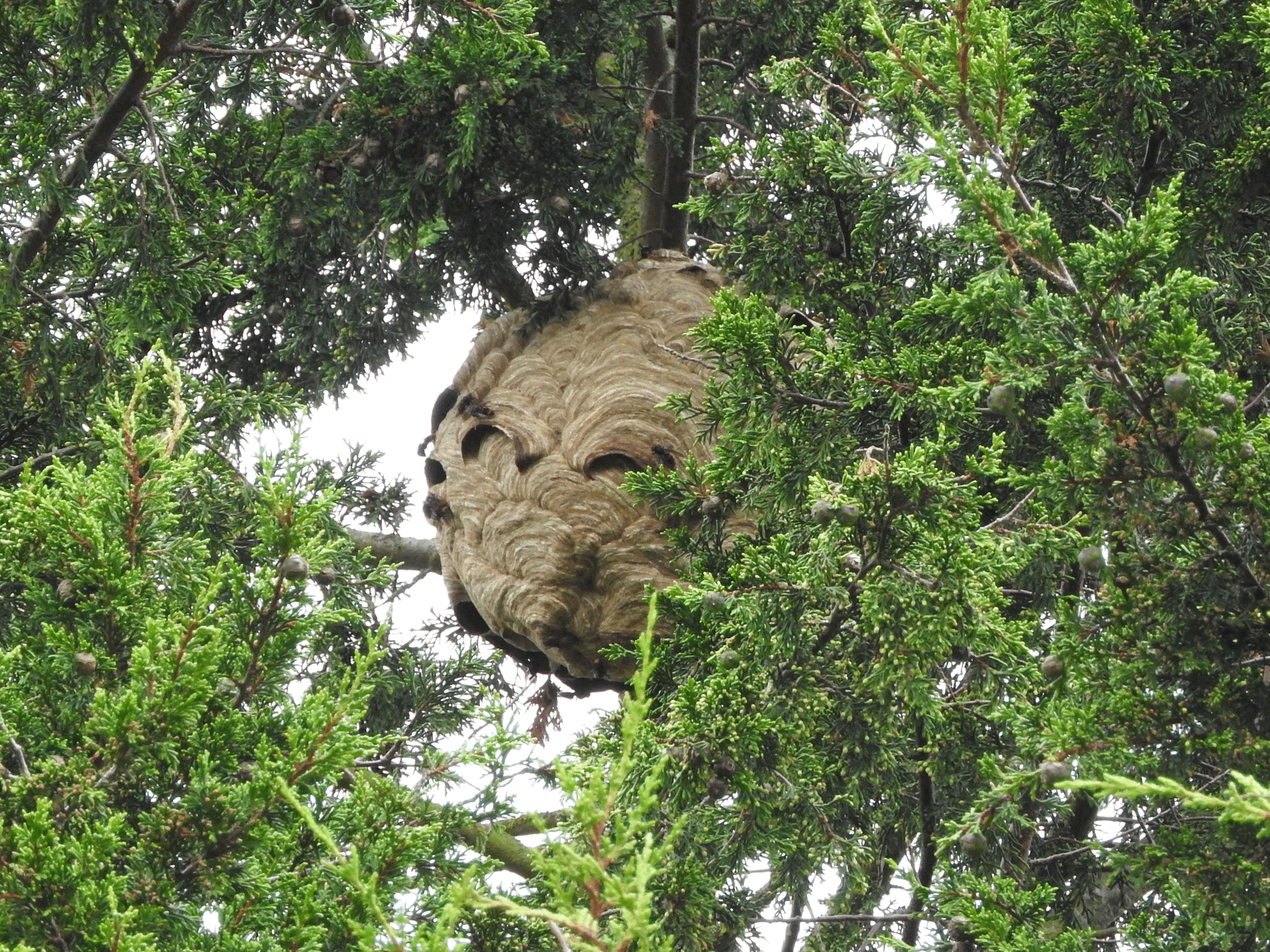 A large Asian hornets' nest has been found in a tree in Gloucestershire, prompting concern from Government experts about the species' threat to bee populations.
The hive, which was located at the top of a 17-metre tree and is the size of a large pumpkin, has now been destroyed.
The Asian hornet is smaller than bees native to the UK and they pose a risk to honey bees.
Steps are being taken to locate, destroy and remove any nests that are found and experts have been deployed across the area.
Nicola Spence, Defra Deputy Director for Plant and Bee Health, said the new arrivals pose no greater risk to human health than bees already present in the UK.
"We have been anticipating the arrival of the Asian hornet for some years and are implementing our well-established protocol to eradicate them and control their spread," Ms Spence said.
"It is important to remember they pose no greater risk to human health than a bee, though we recognise the damage they can cause to honey bee colonies. That's why we are taking swift and robust action to identify and destroy any nests.
"We remain vigilant across the country, working closely with the National Bee Unit and their nationwide network of bee inspectors."
It comes after sightings of the Asian hornet in Somerset.
Tim Lovett, of the British Beekeepers Association, said the evidence suggests the invasion started a while ago.
UK news in pictures

Show all 50
"The finding of the Asian Hornet in a second location is cause for further concern. Whilst it is wrong to speculate, the substantial nature of the nest found in Gloucestershire and this new discovery suggests that the invasion started some time ago," Mr Lovett said.
"All involved, bee inspectors, beekeepers and the public, should sharpen their alertness."
Inspectors from the National Bee Unit are monitoring the area and say no live hornets have been sighted since the nest was removed.
Register for free to continue reading
Registration is a free and easy way to support our truly independent journalism
By registering, you will also enjoy limited access to Premium articles, exclusive newsletters, commenting, and virtual events with our leading journalists
Already have an account? sign in
Join our new commenting forum
Join thought-provoking conversations, follow other Independent readers and see their replies