Girls Against: Teenagers launch campaign to eliminate mosh pit groping
The group was formed after 17-year-old Hannah was assaulted while watching the band Peace in Glasgow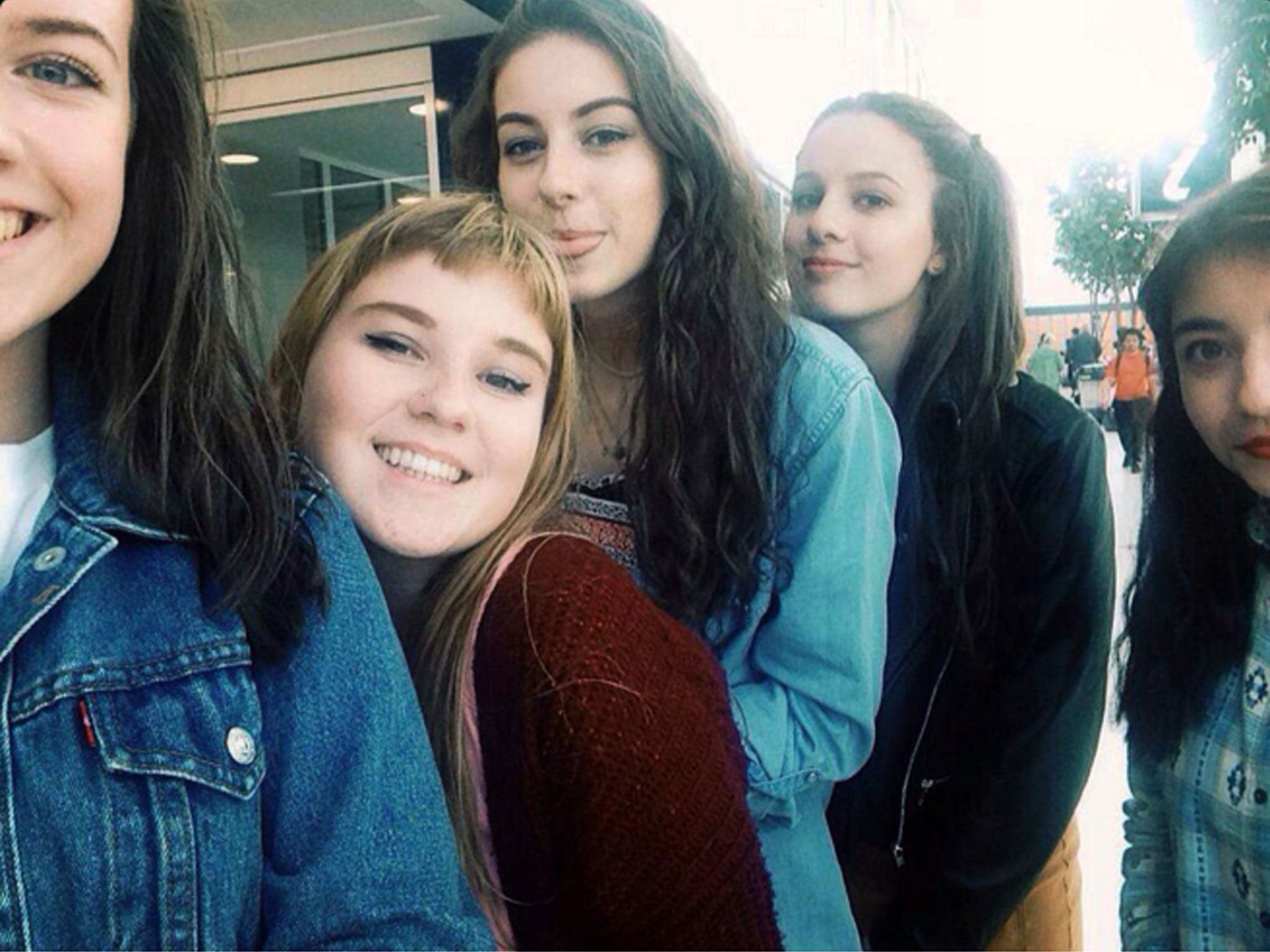 It's a menace that will be familiar to many women who attend gigs and rock concerts.
But now a group of teenage girls are taking action to stamp out groping at venues – in a drive to make live performances safe spaces for music fans of both genders.
The five girls aged 15 to 17 – Hannah, Ava, Anna, Anni and Bea – launched Girls Against last month to raise awareness of sexual assaults at concerts.
Their ultimate aim is to eliminate mosh-pit groping "for good". In the short term, they want to see the perpetrators identified and stopped from entering future gigs.
With several indie bands including Peace, Slaves and Wolf Alice backing the campaign, and more than 7,000 Twitter followers, the girls are already claiming practical results in their drive to create a zero-tolerance approach.
Late on 27 November the group tweeted: "Just heard that a man was escorted out of the crowd at The 1975 in Swindon tonight for attempted groping! Things are finally being done."
Anna, 16, told The Independent that the group has so far mainly focused its efforts on indie and alternative bands "as we're fans of them". But they now want the support of more high-profile musicians – as well as feminist activists and politicians.
"We'd really love some bigger bands to get involved now, and bands from other genres," she said.
The teenagers, who describes themselves as "just some intersectional feminists fighting against sexual harassment", say they are standing up for all victims of gig groping, male and female.
Girls Against was formed after 17-year-old Hannah was assaulted while watching the band Peace in Glasgow in October. She tweeted about her experience, and the band's lead singer, Harry Koisser, reposted her tweet.
Dozens of other victims began sharing similar personal accounts. The girls realised how widespread the problem was, and the group was born.
One Twitter user, Leia Shearer, posted: "My night seeing the @TheFratellis was ruined after I was groped repeatedly by an older guy. This campaign is so important."
Another, Jasmine Hodge, tweeted: "Such a shame that someone thought it was ok to put their hand up my back and undo my bra as The Vaccines came on stage."
As awareness of the campaign grew, other indie bands followed Peace in offering their support. Foals frontman Yannis Philipakkis posted a tweet calling for an end to "shady macho behaviour" at music venues. He told DIYmag.com: "There's a difference between a mosh-pit and just groping somebody."
However other bands targeted by the girls have been less responsive.
"We'd really love Catfish and the Bottlemen to get behind us and it's been really frustrating because we've been tweeting them loads and other people who know them have said they would tell them about us," Anna told The Independent.
She had been to one of the band's gigs in March and it [groping] was "really bad," she said. "I think that has something to do with the fact that they have a wide range of fans."
While Girls Against's efforts have largely been welcomed by music fans, the girls – like many feminist campaigners – have received their share of online abuse.
"We have received a bit of backlash," Anna said. "To be honest, we find most of it quite funny. We just brush it off and laugh at it because the people who are tweeting us calling us names and things like that are just looking for attention and we're not going to give them it."
Join our commenting forum
Join thought-provoking conversations, follow other Independent readers and see their replies