Michael Eavis urges Glastonbury festival revellers to vote in the EU referendum
'It's so important that we vote to remain in the EU. They need to get out there, get stuck into this, and vote to stay part of Europe'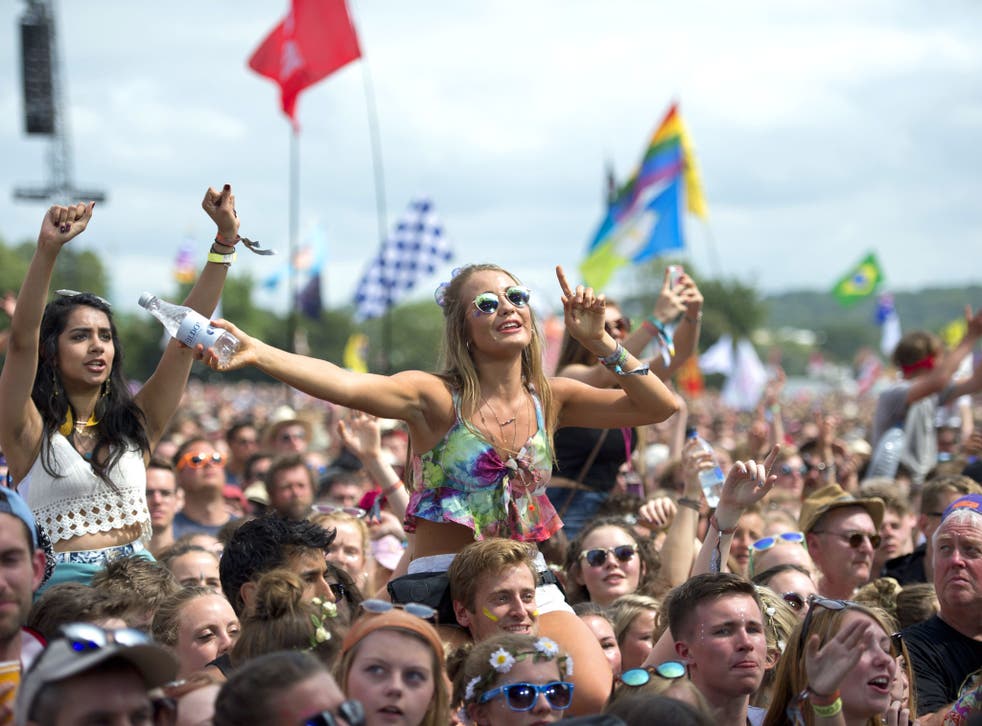 Michael Eavis, the founder of Glastonbury, has urged attendees of this year's music festival to vote in the forthcoming referendum on whether the UK is to remain in or leave the European Union.
Young people should throw their support behind staying a member of the economic-political union, according to the 80-year-old owner of Worthy Farm in Somerset.
He told The Observer: "It's so important that we vote to remain in the EU. They need to get out there, get stuck into this, and vote to stay part of Europe.
"The people coming to our festival have to make sure they vote. The result of this referendum strongly affects their future – it's so important for them and they've got to ensure they're part of it. I do believe that the kids who come here will want to be involved. We have said it until we're blue in the face: if you come, vote.
"I'm deeply for 'In Europe'. In with both feet. It's not for my sake – I've nearly finished; I've been on the go at this for 50 years – it's for them."
Mr Eavis was recently the subject of criticism from former Labour leader Neil Kinnock after it emerged Glastonbury – one of the largest music festivals in the world, welcoming nearly 200,000 visitors in 2015 – would take place at the same time as the referendum.
Mr Kinnock, who was vice-president of the European commission until 2004, said it would be "an awful pity if instead of voting they were rocking."
He continued: "Polling day coincides with the Glastonbury festival, which through broadcasting, could rather preoccupy the attention of millions of young people whose votes are not only vital to their future but to the future of our country."
But the festival was arranged long before the referendum date was chosen, according to Mr Eavis, which is usually close to the summer solstice.
"It has been like that for 47 years. Even Neil Kinnock should know that," he said.
Young people across Britain are twice as likely as others not to be registered to vote in the European Union referendum, research this month revealed.
Due to legal framework, the Electoral Commission said it will not be possible for people to vote in person at the event.
The festival has set up an information desk to help people already on site to register for a postal vote – the deadline is 3 June – and get their votes into the mail. It's possible the festival may organise shuttle buses to allow people to vote at nearby polling stations.
Music festivals guide 2016

Show all 20
Mr Eavis, the son of a Methodist minister, had choice words for those in favour of Brexit.
He said: "I can understand the OAP – with a little house in Margate and a picture of the Queen on the mantelpiece – wanting to be little England again. I accept all that.
"But it's the past: that's just rainy old windswept Margate talking. This referendum is about the future, in which we have to be part of the bigger picture, a continent of opportunities, languages, colours, excitements and exchanges."
Join our new commenting forum
Join thought-provoking conversations, follow other Independent readers and see their replies