Disabled people reveal dark realities of Government's disability benefit assessment system
Personal independent payment (PIP) assessments are having a damaging effect on some disabled people in Britain
May Bulman
Social Affairs Correspondent
Monday 05 February 2018 02:20 Comments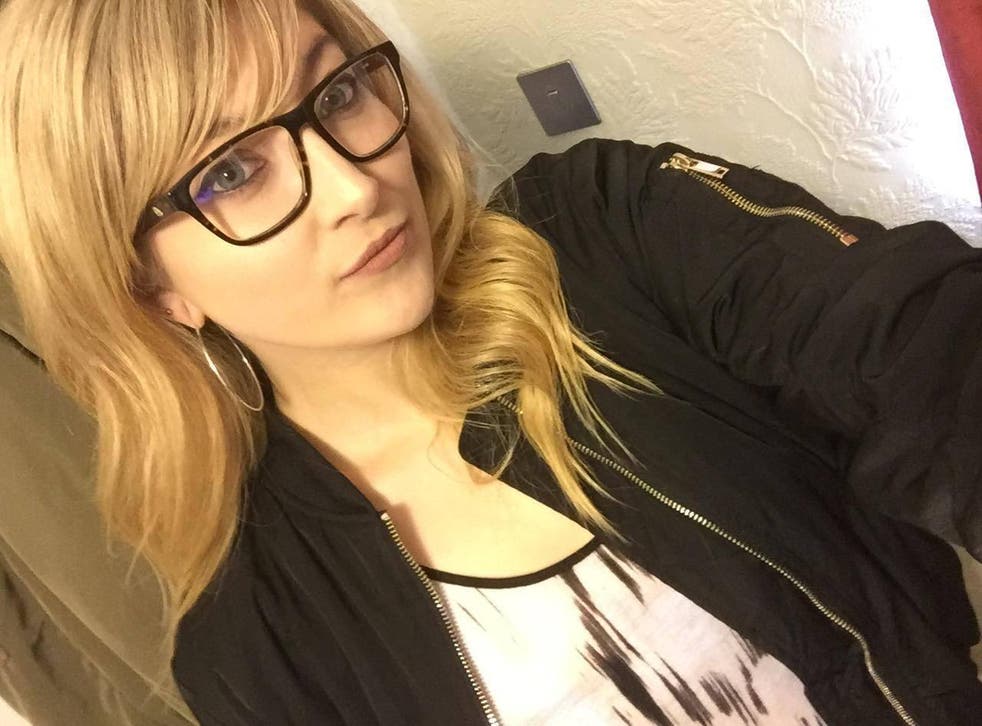 Britain's disability welfare system has come under some scrutiny over the past year following the introduction of Personal Independence Payment (PIP).
PIP began in 2013 to replace the Disability Living Allowance (DLA). It brought in a new face-to-face assessment and regular reviews of a claimant's ability to wash, dress, cook and get around as well as reading and communicating.
While some claimants do report a positive experience, many have found the new process stressful and in some cases unfair, leaving them without support to do things independently.
In November a court found some disabled people were not being offered enough financial support through the new system, prompting the Government to admit wrongdoing and announce new guidelines which would see certain PIP claimants receive higher benefit rates.
A month later it emerged that the system was wrongly denying disabled people financial support at a higher rate than ever, with decisions not to award it overturned at 68 per cent of appeal hearings.
Now The Independent has revealed the private firms contracted by the Government to carry out PIP assessments are being paid a record amount, with the figure having soared by 19 per cent in a year.
Behind it all are people who have undergone the assessments themselves. Here some of them talk of what they experienced.
Andy Knight, 26, Wymondham, Norfolk
My whole life had been turned upside down when at the age of 25 I found out I'd been diagnosed with multiple sclerosis, a long-term, neurological condition. I went from being fit and healthy to now walking with a stick and struggling to get about.
I walked into the assessment with a walking stick. I was asked to do some physical tests which didn't seem to make much sense. I was asked to stand straight on my right leg, even though the assessor could see this wasn't actually possible.
I was asked how far I could walk. I said that depends on whether I'm having a good or bad day. But she could only take one answer, she seemed to only take into account my good days.
A month later I got a letter saying I didn't qualify for the mobility component, and only the lower rate for care. I was disgusted when I saw the report – they clearly saw me struggle to walk at the assessment, yet they didn't believe I had mobility problems.
Both my GP and consultant wrote letters to explain my condition and I submitted a Mandatory Reconsideration to make the Department of Work and Pensions look at my case again.
I found out a couple of months later that the DWP had changed their mind to give me the higher rate for mobility and standard rate care.
The whole process took seven months and it was an awful time as I didn't have any income whatsoever. I try to avoid stress as much as I can because it makes my symptoms worse, but this process caused me a lot of grief.
The system clearly isn't working when you have to fight against them when you ask for help. I've had to fight to be able to live, to have some sort of independence.
Robert Price, 47, Hartlepool
I broke my back and neck while with the army. I have had mobility problems since that time, though I have to admit I am now about as immobile as I could be. I've tried to retrain and get qualifications, but I now simply find myself in extreme ill health.
I've been housebound, and pretty much bed-bound for two years. As well as my physical health problems, I also have rather severe depression. I do not see this as something other than a pretty natural response to my current predicament.
Last November I underwent a PIP assessment in my home. They were aware I had been on disability living allowance for 25 years for an accepted disability due to breaking my back and neck.
I explained my situation as best I could. The registered learning disability nurse kept me talking for nearly an hour, and then spent about two minutes on the physical assessment.
During that assessment, she did not expect me to stand because she knew I couldn't, she did not inspect my legs or indeed anything other than the grip in my hands. This she did by means of a very cursory examination which must have been fraudulent in its analysis.
I then received notification from the DWP that I would be awarded 0 points for mobility, because based on the assessments by the nurse, I was able to walk 50 metres unaided.
So I went from having DLA for a quarter of a century, to being found fully mobile, by the assessment of a nurse who knew I could not stand up when she was examining me. This cannot be honest in any way.
As a young man I would have served this country and would have risked my life for it, that's what it means to join a volunteer army. I now see a country I am ashamed of, which treats the most vulnerable as though they were subhuman.
There is genuine sadness on my part that these same people, who care not for their compatriots, often hide behind this nations flag whilst doing so.
Aliie Harpham, 26, Dorset
I woke up one day and couldn't see anything. I felt completely paralysed, like someone had just pressed the "off" button on my body. I had to lie in bed for a week. I thought I was dying.
I had been told the assessment would take an hour but mine lasted 15 minutes. I wasn't asked any questions about how my disability affects me. When I Googled the set of questions afterwards, I found out they are the ones used to diagnose Alzheimer's. I wasn't asked to perform any physical tests.
I've told myself the assessor had no idea what MS is or what it is to live with it, because the thought of someone having a full understanding of this condition and still behaving the way she did is too cold and painful to think about.
Someone I'd never met before decided that although I have a lifelong disability, I'm not "disabled enough" to receive any help, even though I wear a fitted orthotic piece every day for my foot drop. I also have permanent sensory issues. They didn't pick up any of my weakness of movement issues.
It's enough being told that this is the rest of your life and it's not going to get better. But then you have to fight tooth and nail to get any extra help.
Register for free to continue reading
Registration is a free and easy way to support our truly independent journalism
By registering, you will also enjoy limited access to Premium articles, exclusive newsletters, commenting, and virtual events with our leading journalists
Already have an account? sign in
Join our new commenting forum
Join thought-provoking conversations, follow other Independent readers and see their replies