Government takes the lead: Dogs must be microchipped from 2016
Law also to cover dog attacks on private property, offering protection to postal workers
Kevin Rawlinson
Wednesday 06 February 2013 13:02 Comments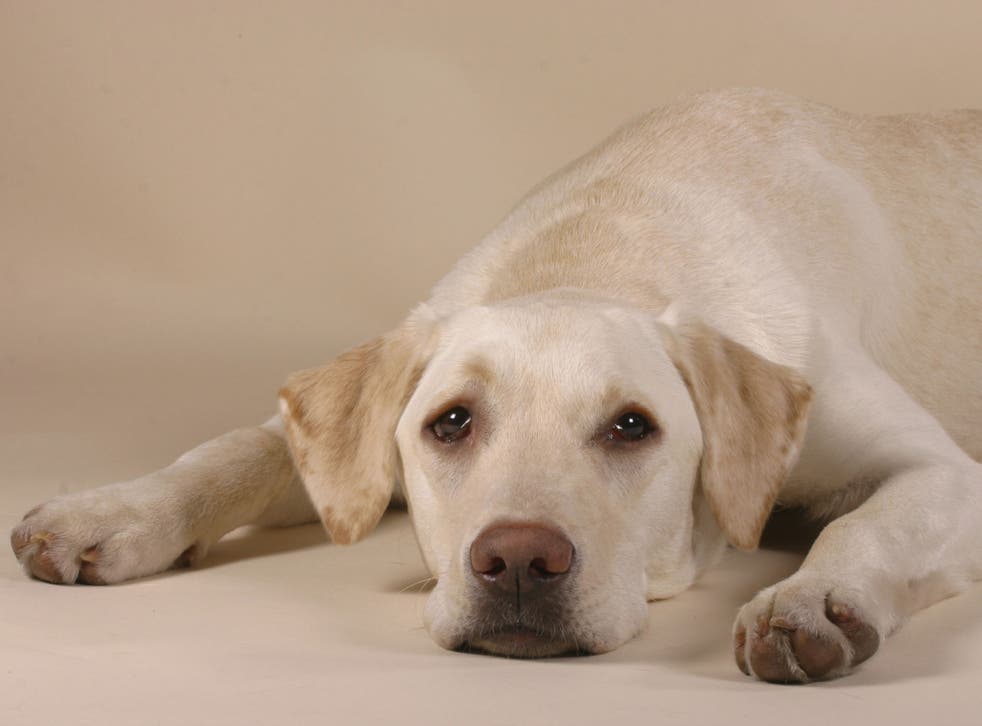 All dogs in England are to be microchipped in a bid to make tracing their owners easier under government plans announced today. Ministers also said the law would also be extended to cover dog attacks on private property, offering protection to postal workers and others who make calls at people's homes.
The government hopes to cut down on the number of stray dogs which cannot be reunited with their owners and ministers said they hoped the changes would also improve animal welfare.
Animal charities, vets and union leaders welcomed the announcement but the RSPCA warned that the new measures alone would not be enough to solve the animal welfare problem, arguing that owners need to be more responsible. And the Blue Cross charity said that prosecuting the owners of dogs which attack people would come too late for their victims.
Environment Secretary Owen Paterson said: "It's ludicrous that in a nation of dog lovers, thousands of dogs are roaming the streets or stuck in kennels because the owner cannot be tracked down.
"I am determined to put an end to this and ease the pressure on charities and councils to find new homes for these dogs. Microchipping is a simple solution that gives peace of mind to owners. It makes it easier to get their pet back if it strays and easier to trace if it's stolen.
"The generous support of Dogs Trust will mean that this valuable service can be offered for free to pet owners across the country."
Around 110,000 dogs are picked up by police, local authorities and animal welfare charities each year, with around half unable to be reunited with their owner because they cannot be identified. Figures show that around 6,000 are also put down each year, while strays cost the taxpayer and welfare charities £57m a year.
Charities said they thought the plans would improve animal welfare by making it easier to prevent estrangement of owner and pet. Kim Hamilton, chief executive of the Blue Cross charity, said the group would be offering free chips to dogs and cats at its animal hospitals.
Dogs Trust chief executive Clarissa Baldwin said: "reducing the UK's stray dog population is at the very heart of what we do which is why we have committed a considerable amount of money to ensure no dog owners will lack the financial ability to microchip their dog. Currently, microchipping involves a minimal one-off cost, but the benefits last a lifetime.
"The reality is that no matter how responsible an owner you are there is a chance your dog could get lost or stolen - microchipping is the most effective way to assist in a lost dog being returned to their owner. Whether it's an abandoned stray or much loved family pet, there is no such thing as hierarchy in dog pounds."
Little legal recourse is currently offered to the thousands of people bitten every year on private property while working. That will change, however, with the implementation of the government's proposals, under which owners of dogs who attack people on private land such as driveways and private roads will face prosecution.
The Communication Workers Union estimates that around 5,500 postal workers and telecom engineers are attacked by dogs each year, with 70 per cent of those taking place on private property. General Secretary Billy Hayes said: "Extending the law to private property will bring protection to hundreds of thousands of people who work on private land, such as postal workers and telecom engineers, who were previously left with little recourse in law if they suffered a dog attack.
"Compulsory microchipping will help to link dogs with their owners, assisting dog attack victims in identifying owners as well as helping to reunite responsible owners with their pets.
"We want to see these new provisions brought in as soon as possible so that people start to benefit from the law changes and help to prevent future attacks."
But the Blue Cross charity's Kim Hamilton called for more preventative measures to be considered, saying: "While the changes will also allow owners of dogs who attack on private property to be prosecuted, the charity warns that such action will still be too little, too late. The charity has been calling for the introduction of preventative measures for potentially dangerous dogs, which would allow the authorities to step in after signs of anti-social behaviour but before an attack has taken place."
The Government said householders will be protected from prosecution if their dog attacks a burglar or trespasser on their land.
Register for free to continue reading
Registration is a free and easy way to support our truly independent journalism
By registering, you will also enjoy limited access to Premium articles, exclusive newsletters, commenting, and virtual events with our leading journalists
Already have an account? sign in
Join our new commenting forum
Join thought-provoking conversations, follow other Independent readers and see their replies