Government thwarted in bid to deport modern slavery victim who feared he would be killed if returned
Exclusive: Duc Kien Nguyen, trafficked to Britain and forced to work on a cannabis farm for eight months, given last-minute reprieve from deportation after The Independent highlights his plight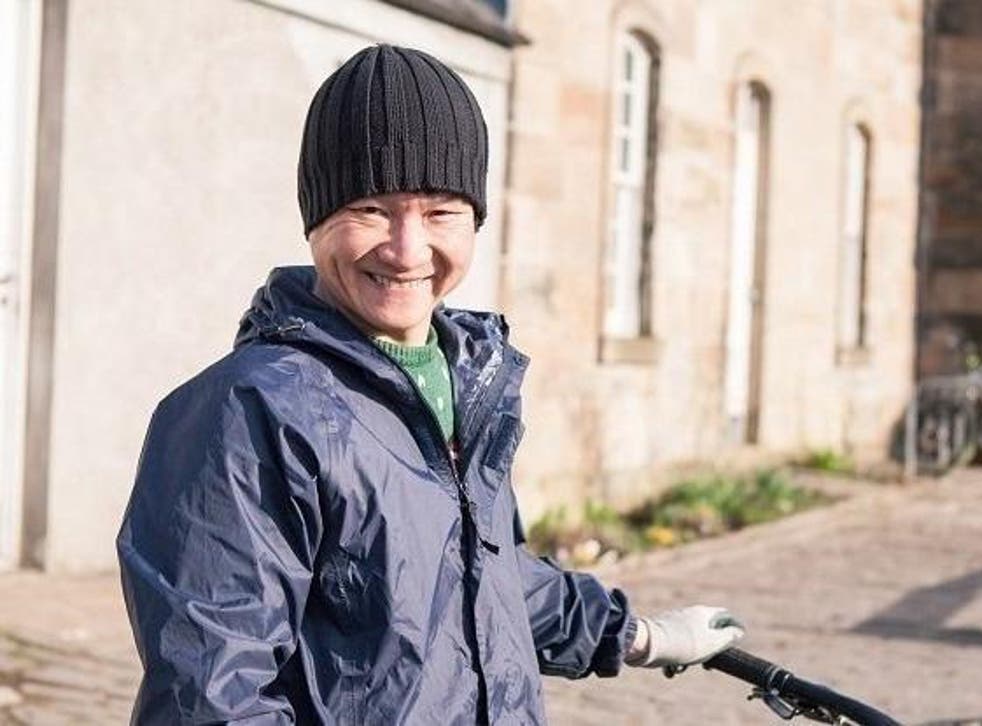 The government has made a U-turn over the deportation of a Vietnamese modern slavery victim after The Independent highlighted his plight.
Duc Kien Nguyen, who is in his 40s, said he feared he would be killed by his traffickers if forced to return to his country after he was issued a deportation notice from the Home Office saying he was to be removed on Thursday.
But hours after The Independent reported on Mr Nguyen's case on Tuesday, the Home Office accepted an application for a judicial review of his asylum claim, and his removal was halted. Mr Nguyen remains in detention and his solicitor is currently trying to grant him bail.
Mr Nguyen was trafficked to Britain by a drugs gang in 2014 and forced to work on a cannabis farm in southeast England for eight months, during which time he was locked in a house with only a mattress to sleep on.
The Home Office accepted that he was a victim of trafficking last August, but claimed it would not be "appropriate" to allow him to remain in the UK.
Campaigners said earlier this week that the threat to Mr Nguyen was the latest example of Theresa May's hostile environment to migrants, following on from the Windrush scandal that saw British citizens wrongly deported to the Caribbean.
Speaking from Colnbrook immigration centre on Wednesday, Ms Nguyen said: "I feel very happy. I was so scared... I think my life would have been in real danger. I could have been killed."
Police arrested Mr Nguyen in 2015 after raiding the cannabis farm where he was enslaved, and he was sentenced to 15 months in prison, which he described as "hard but better than growing cannabis", adding: "I felt more freedom in prison."
The Home Office accepted that Mr Nguyen was a victim of trafficking last August and he was released on bail in January last year and relocated to Glasgow where he threw himself into volunteering and developed a large network of friends.
But after the Home Office refused his appeal for asylum, he was taken to Dungavel House removal centre in South Lanarkshire and then moved to Colnbrook in Harmondsworth, Greater London, to await deportation.
Bhaveshri Patel-Chandegra, a solicitor from Duncan Lewis who is representing Mr Nguyen, said the Home Office has failed to consider his fresh claim – containing details of his trafficking ordeal – which led to his deportation threat.
"It's outrageous. Duc was hours to being sent back. If we hadn't taken that immediate action, he would have been sent back and the UK would have been in breach of its own human rights convention," she said.
"His fresh claim had not been considered properly – [it was] submitted with new evidence and should have been considered by the secretary of state, which they failed to do. How can you try and remove someone who's got all these things pending?
"You end up pulling your hair out – you think, how can this actually happen?"
Modern Slavery in the UK

Show all 13
More than 3,000 people backed a petition to stop Mr Nguyen's deportation, and Paul Sweeney, Labour MP for Glasgow North East, wrote to the Home Office to request deportation proceedings are paused to give Mr Nguyen a chance to meet with his solicitor.
The case prompted a renewed push for changes to legislation to ensure adequate support is provided to modern slavery victims, with ministers accused of "riding roughshod" over their needs.
At present, people who are officially recognised to have been trafficked through the National Referral Mechanism – the UK's official framework for identifying victims of human trafficking – receive no long-term support or automatic immigration status in the UK.
Join our new commenting forum
Join thought-provoking conversations, follow other Independent readers and see their replies