Great white shark 'hunting off Britain's south coast' as fishing expert warns holidaymakers
Predator reportedly sighted off Hayling Island near Portsmouth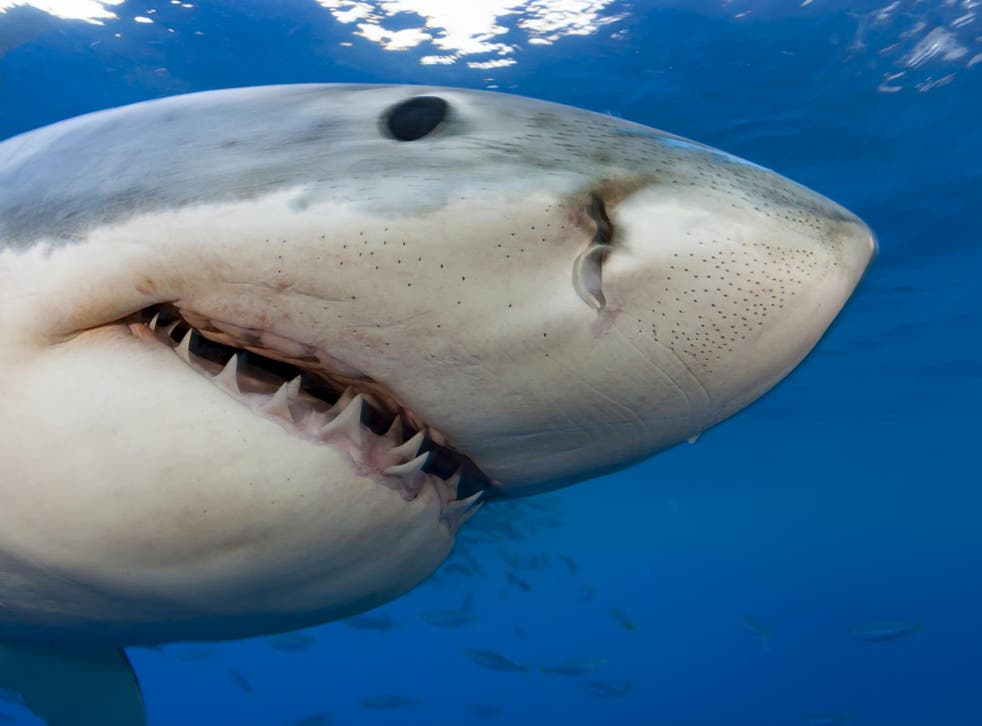 A great white shark has been spotted "hunting" off Britain's south coast, a fishing expert has claimed.
Graeme Pullen, from Hampshire, reeled in the largest shark ever caught off the UK coast in 2012 – and the sea angler is now warning anyone planning a British beach holiday to watch their toes.
He said he has been trying to catch the aquatic predator, reportedly sighted near Hayling Island near Portsmouth, for the last two years.
Great white sharks are usually found in the warmer waters of the US, South Africa, Japan and Australia, but "this is surely Britain's first great white", Mr Pullen told The Mirror.
Mr Pullen and his fishing partner Wayne Comben caught a porbeagle shark, which is in the great white family, off the coast of Bostcastle in Cornwall, five years ago.
That shark, which they legally tagged and put back in the water, was estimated to be 3m long and weighing 250kg.
But now Mr Pullen has warned Hayling Island holidaymakers this is "the big one", saying: "This is no basking shark, no porbeagle, blue or mako".
The shark enthusiast has caught hundreds of species of shark off the British coast, most of which are harmless, and tags them for the US National Marine Fisheries Service.
But Richard Peirce, chairman of the Shark Trust, has previously said that conditions in waters around the UK are suitable for great whites to be "occasional vagrant visitors".
UK news in pictures

Show all 50
"Research has shown that white sharks tolerate water temperatures in a range which would make British waters perfectly suitable for this species," he told the BBC.
Mr Pullen said he had spoken to witnesses who have seen the great white shark, with one fisherman saying it was "huge, the biggest shark I have ever seen".
Mr Comben said he is "not prone to imagination" but couldn't see "what else it could have been other than a great white".
Join our new commenting forum
Join thought-provoking conversations, follow other Independent readers and see their replies