Grenfell victims 'evicted from temporary housing' in move described as barbaric by activist groups
'It's beyond disgusting after all these people have been through,' a community organiser working with Grenfell Action Group says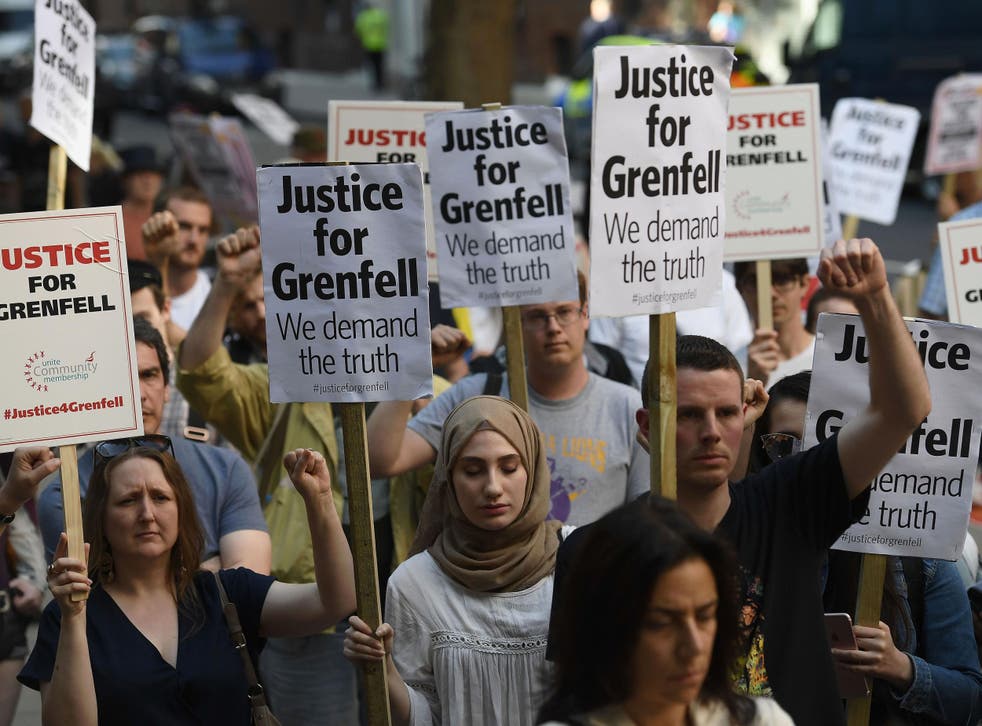 Grenfell Tower victims were forced to leave their temporary accommodation in Kensington after receiving eviction notices from the council, it has been claimed.
Kensington and Chelsea council reportedly gave families staying in 30 rooms at the Holiday Inn in the area instructions to vacate the premises by 4pm on Friday.
A letter to families circulated by a social housing activism group reads: "Despite efforts to extend your stay…regrettably the hotel has stated that they do not have the availability to extend your booking."
The letter was dated Thursday 22 June, but according to London-based Radical Housing Network, it had been slid under doors at 1.30pm on Friday, giving them less than three hours to leave. Residents were to be separated and relocated to places in Heathrow, Lambeth, Southwark and north London.
In a press release, the activist group said "most of the residents have been moved together to a hotel in Westminster."
Kensington and Chelsea council did not immediately return a request for comment.
The General Manager at Holiday Inn, Jon Beecroft, told The Mirror: "We have worked with the Kensington and Chelsea Borough Council to provide 30 rooms for seven nights for families displaced by the Grenfell fire.
"Unfortunately, due to existing bookings, we have not been able to provide accommodation beyond that time frame and made that clear to the council upon offering the rooms. We will continue to work with the council to provide as much support to the community as possible."
Pilgrim Tucker, an organiser working with Grenfell Action Group and in contact with residents at the hotel said: "It's beyond disgusting that after all these people have been through – losing their neighbours and watching their homes burn to the ground – authorities are prepared to tell them that they have hours to pick up their bags and move to some unknown destination, separated from their friends and neighbours.
"It makes you wonder if anything's been learned from the Grenfell catastrophe."
Radical Housing Network, of which Grenfell Action Group is a member, said: "Today Grenfell residents staying together in a Kensington hotel were told they were going to be split up and scattered across London at a moment's notice. Moving people around who have been through horror and trauma from one temporary accommodation to another is barbaric and unnecessary, and speaks of a degree of callousness by the authorities.
"Only yesterday Sajid Javid was promising that all those made homeless by the Grenfell fire would be rehoused in the borough within a matter of weeks. The government needs to move fast to make good on this commitment to rehouse all those made homeless by this catastrophe, according their wishes and needs.
"Grenfell Tower is an indictment of a broken housing system – one where council housing is systematically run down and tenants are treated with contempt."
Join our new commenting forum
Join thought-provoking conversations, follow other Independent readers and see their replies