Grenfell Tower fire: Chief executive of Kensington and Chelsea council resigns amid criticism
'I have decided that it is better to step down from my role, once an appropriate successor has been appointed'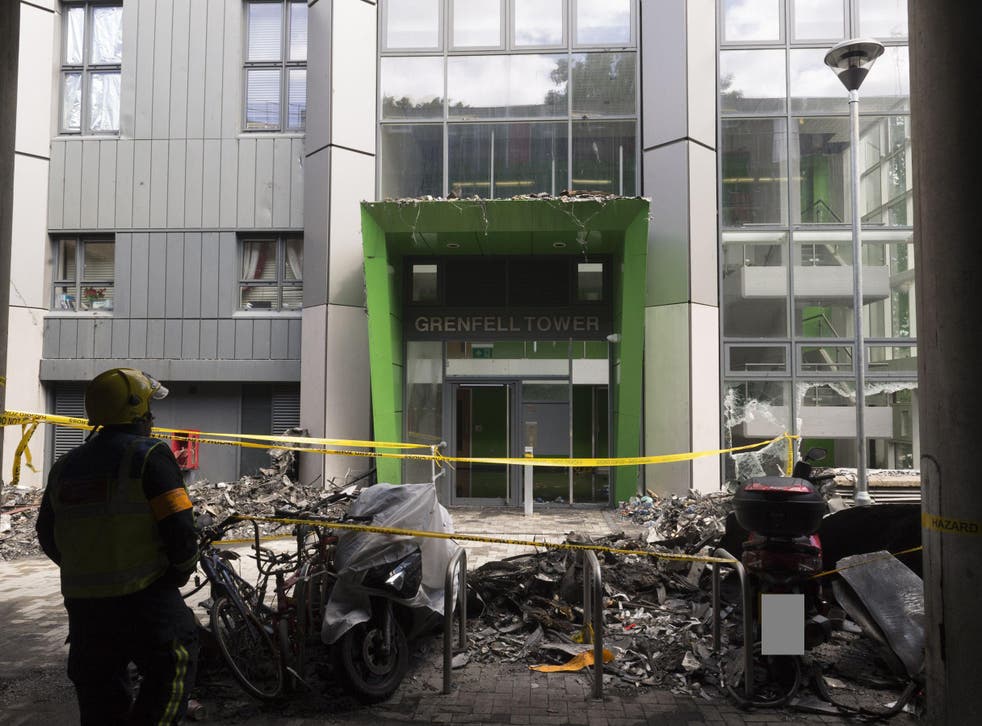 Nicholas Holgate, the chief executive of Kensington and Chelsea council has resigned amid criticism over the borough's handling of the Grenfell Tower fire.
"Despite my wish to have continued, in very challenging circumstances, to lead on the executive responsibilities of the Council, I have decided that it is better to step down from my role, once an appropriate successor has been appointed," Mr Holgate said in a statement issued by the council.
He added that last week's fire in North Kensington, which claimed the lives of at least 79 people, was "heart-breaking" but his presence would be a "distraction".
Local Government Secretary Sajid Javid had "required the leader of the council to seek my resignation", Mr Holgate said in a separate interview with the BBC.
The Department for Communities and Local Government would not comment on the resignation.
Mr Holgate's resignation follows heavy criticism of the council for its response to the fire. It also faced questions about the tower's £8.6m refurbishment and it has been suggested that new cladding fitted during the refurbishment could have made the blaze worse.
Government staff and other London boroughs were drafted in to help with relief efforts, with the distribution of humanitarian assistance being provided by the west London borough of Ealing.
Almost a week after the blaze the newly elected Labour MP for Kensington Emma Dent Coad said survivors were sleeping rough in parks and cars.
She said the borough was in "total chaos" and suffering from "appalling" coordination.
"People have been sleeping in cars and in parks because they don't know where to go and they aren't being looked after," she said.
Residents had also condemned the initial relief effort as "absolute chaos".
UK news in pictures

Show all 50
It prompted Theresa May to apologise for a "failure of the state" over the disaster.
Speaking in the House of Commons as MPs debate the Queen's Speech, the Prime Minister said there had been failures "local and national" in the hours immediately after the fire.
"Let me be absolutely clear: the support for the families on the ground in the initial hours was not good enough ", she said. "People were left without belongings,without roofs over their heads, without even basic information about what had happened, what they should do and where they should go to seek help.
Nicholas Paget-Brown, the leader of the council, said it was with "regret" that he accepted Mr Holgate's resignation.
He said: "The council has been grief stricken by the tragedy of the Grenfell Tower fire and has sought to provide the greatest level of support we can to victims.
"That is a huge challenge and Nicholas has led from the front in seeking to do this."
Join our new commenting forum
Join thought-provoking conversations, follow other Independent readers and see their replies