Grenfell Tower fire: More than 80% of survivors have not been rehoused three months on
Exclusive 'If there was any justice in the world those people would just be given homes,' says Kensington MP Emma Dent Coad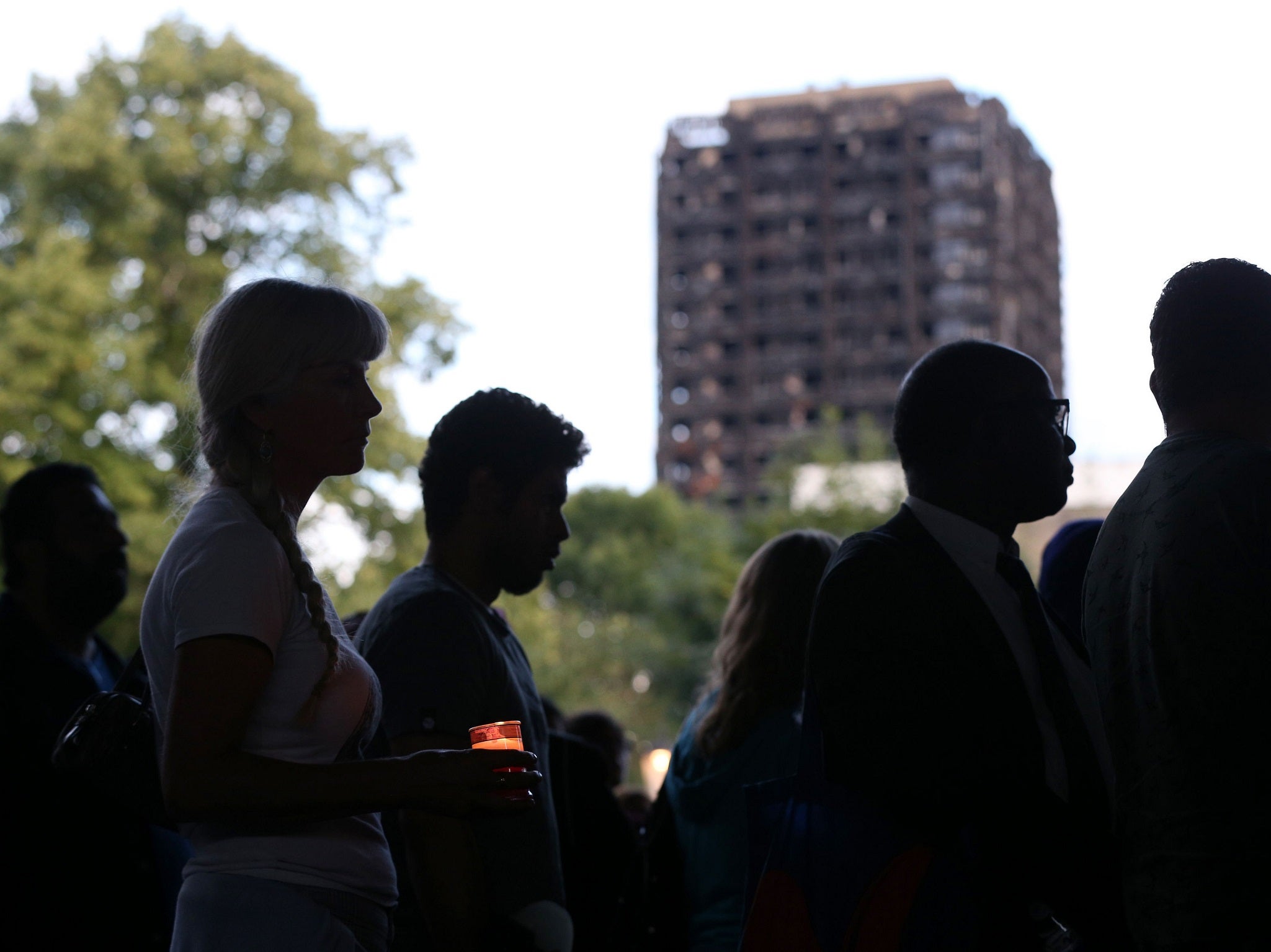 More than 80 per cent of the Grenfell Tower survivors have not been rehoused three months on from June's devastating blaze, The Independent has learned.
Just three households have moved in to permanent accommodation nearly 100 days on from the fire that claimed at least 80 lives.
A further 29 households are now living in temporary accommodation, according to figures provided by Kensington and Chelsea Council (RBKC), but a staggering 165 households have not been rehoused.
A spokesperson for RBKC would not confirm whether all 165 households were still living in hotel accommodation.
Kensington MP Emma Dent Coad called the figures "shocking".
"The Government imagined in their little tidy world that people would go into emergency accommodation and then move to temporary [accommodation] and then they would then get a permanent home. They didn't realise these people know the system," she said.
"Probably half their neighbours know somebody who has been in temporary accommodation for five or 10 years and there is absolutely no way that a lot of people would accept temporary accommodation because they don't trust the system - and they are quite right not to."
She added: "If there was any justice in the world those people would just be given homes.
In Pictures: Grenfell Tower after the fire
Show all 51
"These people have lost everything. Family members, everything. They have literally nothing. You have to give people a proper start after they've lost so much."
An RBKC spokesperson said: "181 offers have been made for temporary accommodation, 64 offers have been accepted and 29 households have moved into temporary accommodation.
"In addition to this, 38 offers have been made of permanent accommodation, 22 offers of permanent accommodation have been accepted by families and three households are now moved in.
​"Our Housing team are working hard to make good-quality, permanent homes available for our residents. We have worked closely with the bereaved families to find them a home first and foremost. We will only work at the pace that each family feel comfortable with. These are important decisions for these families still suffering such pain and loss."
Join our commenting forum
Join thought-provoking conversations, follow other Independent readers and see their replies