Muslim community 'absolutely disgusted' by Newcastle grooming gang
Communities fear backlash as far-right seeks to 'exploit exploitation'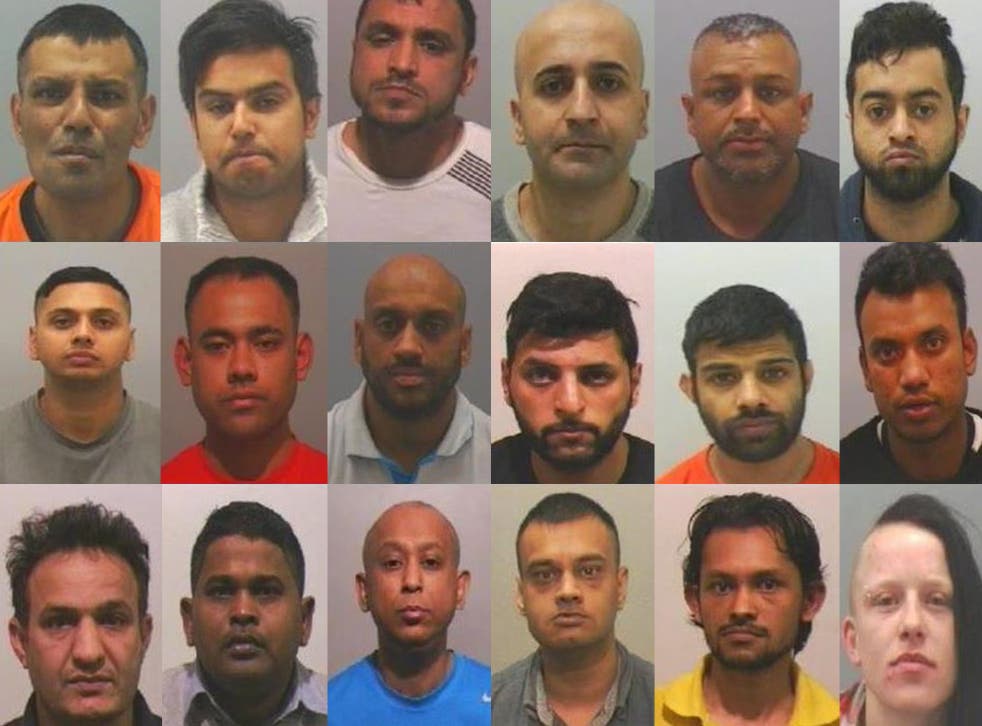 Faith leaders across Newcastle have urged the public not to "cast blame on entire communities" in the wake of a police operation exposing the sexual exploitation of more than 700 victims across north-east England.
The former head of the Crown Prosecution Service called the abuse perpetrated over several years by grooming gangs a "profoundly racist crime" after 18 members of a grooming gang were convicted of offences including rape, assault, supplying drugs and trafficking for prostitution.
The defendants were mainly British-born Muslims and belonged to the Pakistani, Bangladeshi, Indian, Iraqi, Iranian and Turkish communities, while their victims are believed to be mainly white British girls and young women.
Following similar patterns of abuse in Rochdale, Rotherham and Oxford, the convictions have provoked fresh national debate over whether select minorities should be taking responsibility.
Dipu Ahad, Newcastle councillor, said local Muslims were "absolutely disgusted" by their crimes and feared a possible backlash.
"It's not a 'Muslim issue' but they are mostly Muslims," he told The Independent.
"So are Isis – they might not represent what Islam says but you can't deny they're Muslims."
Mr Ahad said fellow Muslims should not feel the need to "apologise" for grooming gangs, adding: "Did the white community come out and condemn the crimes of Jimmy Savile?"
But he said religion was an opportunity for faith leaders and community groups to discuss perceptions of women and relationships, using religious texts and prayers to further equality.
The Labour councillor, who represents the Elswick ward where several abusers lived, said some convicted groomers led "double lives", including one man who was already married to a white woman and recently had a child, adding: "He had one face when he was in the house, and outside he was something else."
"We need to challenge deep-rooted issues in the community, where some men looking at women – not just white women – in a way that's not acceptable," Mr Ahad added, accusing racists of trying to "exploit exploitation".
Far-right groups have seized on the Newcastle case to vindicate a long-running narrative claiming a widespread conspiracy among Muslim men and certain immigrant groups to target white women.
Greg Stone, a city councillor from the opposition Liberal Democrats, said at least two convicts were not Muslim but warned extremists were thriving on false claims of a "cover up" by police officers.
"No one wants to demonise a particular community but the fact that his is happening again and again in the same circumstances and communities is a fact we cannot ignore," he added.
"I think there needs to be a national approach – this is happening in too many places for it to be local circumstances."
Sarah Champion on Newcastle sex ring: "The majority of the perpetrators have been British Pakistani"
Mr Stone said sexual exploitation would not "go away until we ask difficult questions", adding: "I don't think we can eliminate the scale of abuse, which has national implications, unless we ask some tough questions of the Pakistani and Bangladeshi community in particular."
Sarah Champion, Labour's Shadow Women and Equalities Minister, claimed grooming gangs have so far been made up of "predominately Pakistani men" who were involved in such cases "time and time and time again".
"The Government aren't researching what is going on," said the MP for Rotherham, where at least 1,400 children were found to have been exploited between 1997 and 2013.
"Are these cultural issues? Is there some sort of message going out within the community?
"This isn't racist, this is child protection."
The former Director of Public Prosecutions said the grooming itself was a "profoundly racist" crime.
Lord Macdonald, a Liberal Democrat peer, told BBC Radio Four's Today programme there was "a major problem in particular communities" of men viewing young white girls as "trash regarded as available for sex".
The court heard that the gang operating in Newcastle had no respect for their victims and selected them as "easy targets".
One member, Badrul Hussain, had claimed "white women are only good for one thing" during a rant at a female ticket inspector who found him travelling on public transport without a ticket in 2014.
"All white women are only good for one thing," he shouted. "For men like me to f*** and use like trash. That's all women like you are worth."
The Home Secretary said the abusers were "not restricted to any single ethnic group, religion or community" but added: "Political and cultural sensitivities must never be allowed to get in the way of preventing and uncovering it."
Chi Onwurah, the Labour MP for Newcastle Central said she was "ashamed" that her home city had harboured men committing abuse for which "there is no excuse".
She said those who sought to use the abusers' Asian or Muslim backgrounds to create division were putting other girls at risk, adding: "Assuming that grooming and child abuse is prevalent in one group helps potential abusers hide in plain sight if they are not part of that group.
"Crimes of sexual exploitation can be and are committed by members of all communities and indeed it remains regrettably true that sexual abuse is most likely to come from within the family circle."
Both Northumbria Police and Newcastle City Council have rejected accusations of "political correctness" in the three-year Operation Sanctuary probe, which has identified more than 700 victims and led to more than 400 convictions resulting in 300 years of imprisonment since 2014.
The grooming gang in Newcastle was targeted by the smaller Operation Shelter, which controversially saw a former child rapist paid almost £10,000 to gather intelligence on suspects.
Police said the gang targeted vulnerable girls and young women who were coerced into sex using alcohol, drugs, violence, threats and money, while others were incapacitated and woke to find themselves being raped.
UK news in pictures

Show all 50
Much of the abuse between 2010 and 2014 took place at so-called "sex parties" at homes across Newcastle's West End, some of which were under local authority control and involved girls in care, with potential failings to be examined by a serious case review.
Ewen Weir, who is responsible for social services at Newcastle City Council, said it was "oversimplistic" to attribute the attitudes underpinning the abuse to one group.
"It's not right to oversimplify this because there are men from all sorts of backgrounds, including white men, in this," he added.
"In terms of religion, I've seen no evidence personally that it is a big driver."
A statement signed by faith leaders including Christian, Catholic, Muslim, Jewish, Sikh and Hindu denominations vowed to continue their "strong and supportive relationships".
"We are all profoundly saddened by the shocking cases of grooming and child exploitation, including exploitation of vulnerable adults, uncovered by police investigations," it continued.
"We are also conscious that members of all communities are amongst those who are most disturbed and devastated by these crimes.
"It is important now that we do not compound the profound suffering that victims of these crimes have endured by casting blame on entire communities, and we all need to support one another in the aftermath of these events."