Fight against grooming gangs hindered by fear of being branded racist, says official
Inquiry official calls for the ethnicity data of grooming gangs to be recorded so the 'scale and nature' of the abuse is understood and can be acted upon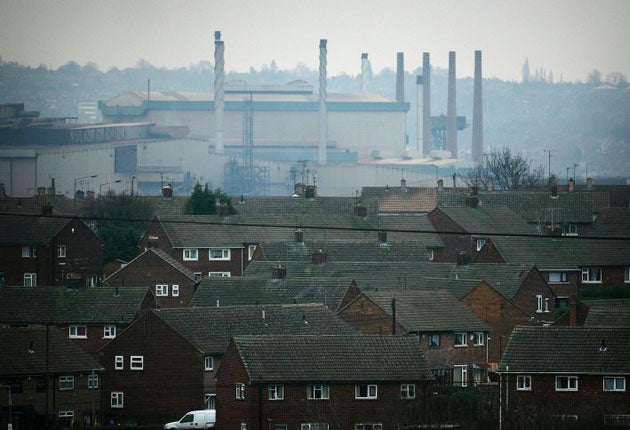 The fight against grooming gangs is still being hampered by authorities' fears that they could be called racist for documenting abusers' ethnicity, an official has said.
A damning report by the Independent Inquiry into Child Sexual Abuse (IICSA) found child sexual exploitation continues in all parts of England and Wales, a decade after it became a national scandal.
The report said children were being abused "in the most degrading and destructive ways" amid "extensive failures by local authorities and police forces".
John O'Brien, secretary to the inquiry, called for a "cultural change" to ensure that child sexual exploitation can be understood and prevented.
"We need to break the culture where people are worried that they might be accused of being racist just because they record factual information," he told The Independent.
"To tackle any problem you need to understand its scale and its nature. Data recording is crucial.
"If you don't know how many people in your area are doing this and how many people are affected by it, and what type of people are doing it and what type of people are affected by it, you can't begin to tackle it efficiently. So we need a whole cultural change."
Official reports into abuse by grooming gangs have identified racism fears as an issue for almost a decade, but Mr O'Brien said cases seen for IICSA's latest report were "very recent indeed".
In 2013, a report by parliament's Home Affairs Committee considered a widespread perception that the majority of perpetrators were of Asian or of Muslim origin.
It reported that the fear of being seen as racist may have hindered the detection of and intervention in abuse and said it was "essential" for professionals to raise concerns freely.
The following year, a report on child sexual exploitation in Rotherham found no evidence of children's social care staff being influenced by the demographics of perpetrators, but said there was a "perceived message" from council leaders to "downplay" ethnicity.
A Home Office report published in December 2020 said that although a number of high-profile grooming cases, including in Rotherham, Rochdale and Telford, mainly involved men of Pakistani ethnicity, "links between ethnicity and this form of offending" could not be proven.
It said police evidence indicated that gangs "come from diverse backgrounds", but that most are ethnically homogenous.
"It is difficult to draw conclusions about the ethnicity of offenders as existing research is limited and data collection is poor," the Home Office added.
"Based on the existing evidence, and our understanding of the flaws in the existing data, it seems most likely that the ethnicity of group-based CSE offenders is in line with child sexual abuse more generally and with the general population, with the majority of offenders being white."
IICSA's latest report, published on Tuesday, said there remained a "widespread failure to record the ethnicity of perpetrators and victims of child sexual exploitation".
"It is unclear whether a misplaced sense of political correctness or the sheer complexity of the problem have inhibited good-quality data collection generally and on ethnicity more specifically," it added.
"The failure to collect data on the ethnicity of the perpetrators and victims of child sexual exploitation, and the failure to make a public statement of the reasons why it is important to collect such data, have also led to a one-sided and often uninformed public debate where links have been made between ethnicity and a number of high-profile cases involving South Asian men.
"Allowing this debate to continue without providing a proper context allows an accusatory style of debate in the public domain which is both unhelpful and divisive."
Grooming gangs have been used as a recruitment and publicity tool by far-right groups, and Mr O'Brien said some authorities may fear inflaming tensions.
"We need to cut through that," he added. "The sexual abuse of children is a crime – I can't imagine there is anybody who would think we shouldn't be doing everything we can to stamp it out, and [recording ethnicity data] is a crucial part of that.
Professor Alexis Jay discusses child abuse in Rotherham in 2014 archive footage
"At every level – at police level, at local authority level, even individual care homes – you need this information to make sure you understand how people do this, so that you can prevent it and put the right protections around children."
Mr O'Brien said all local authorities needed to understand the scale of child sexual abuse in their areas, establish who the perpetrators are and how they target victims.
"Recording factual evidence isn't racist," he added. "If you record the ethnicity of a victim and the ethnicity of a perpetrator, that's just a fact. What it does enable you to do, like any other data the police record, is identify patterns."
Mr O'Brien acknowledged that many people hoped that IICSA's new report would answer questions on whether any groups were over-represented as perpetrators of child sexual exploitation.
"The answer is there isn't enough data to tell you and that's why it's important to correct that immediately," he added.
"We wouldn't accept a police force not being able to tell us, out of the people they arrested this week, how many were arrested for terror offences, but we do accept that for child sexual exploitation."
The official said there were "pockets" of good practice in some areas, but inconsistency left "great big holes" in knowledge nationwide.
IICSA's report concluded that the absence of accurate information about the nature and scale of child sexual exploitation was a "fundamental obstacle to addressing the problem".
It called for a standard set of indicators to be developed to aid police and council reporting, enabling grooming gang-related abuse to be distinguished from other kinds.
"Accurate data on the ethnicity of victims and perpetrators should also be collated and analysed," the report said.
In a cross-governmental Strategy for Tackling Child Sexual Abuse published last year, the Home Office committed to improving the range and quality of data.
A Home Office spokesperson, said: "Victims of sickening grooming gangs must never be let down in the name of political correctness, and the police must use all of the powers available to them to investigate reports of child sexual abuse.
"Home Office investment is driving improvement in the quality of police data, and from March 2022, it will be mandatory for police forces to record the ethnicity of those arrested and held in custody as a result of their suspected involvement in grooming gangs."