Gucci advert banned for using 'unhealthily thin' female model
The image of a model leaning against a wall has been banned from the fashion brand's ad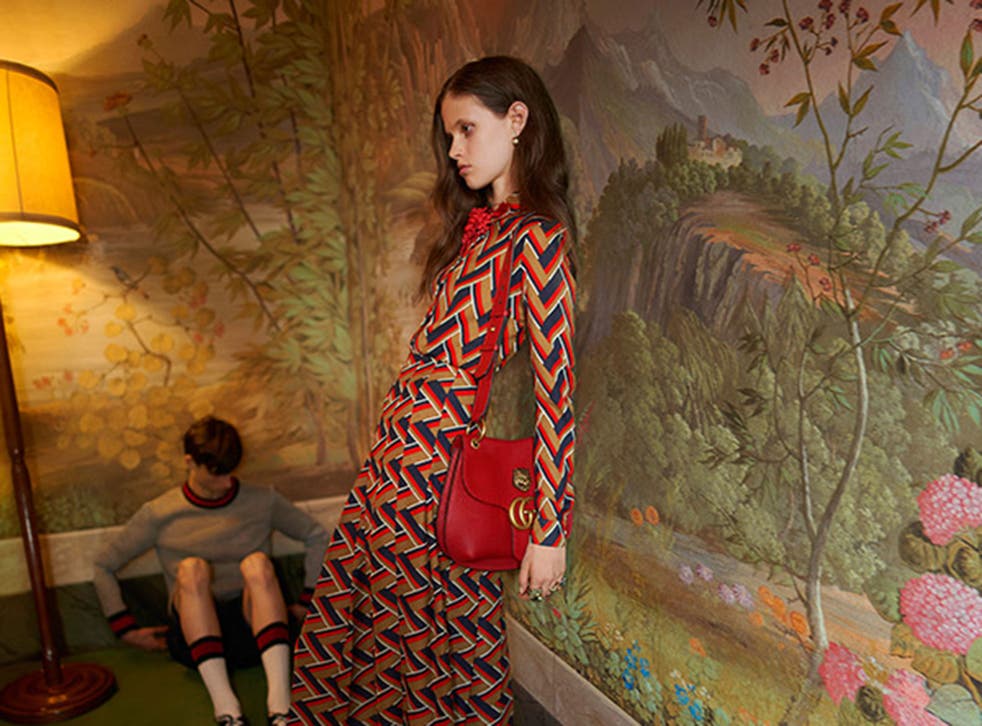 A Gucci advert has been banned for featuring an "unhealthily thin" model.
The advert for the Italian fashion brand showed a group of models at a dance party in a villa outside of Florence, each wearing items from the Gucci cruise collection.
In the original advert the video featured images of two models at the end of the creative; one sat on a bright yellow sofa wearing a short skirt showing her legs, and another wearing a long-sleeved and long-length dress leaning at an angle against a wall.
Both models were the subject of a complaint that the advert was irresponsible for showing "unhealthily" women.
Gucci claimed that the advert, which appeared on The Times' website, was aimed at an "older, sophisticated" audience, claiming that the newspaper had an "adult and mature readership".
The brand stated that while the models were slim, nowhere in the advert were their bones visible, their clothes were not revealing and the "lighting was uniform and warm to ensure there were no hollows caused by shadows".
The Most Controversial Fashion Adverts

Show all 9
But while the Advertising Standards Authority said the model on the sofa appeared slim but not excessively slender or underweight, the model leaning against the wall looked "unhealthily thin".
The ASA said the model's torso and arms appeared quite slender and "out of proportion with her hear and lower body". It added that "her pose elongated her torso and accentuated her waist so that it appeared to be very small," while "her sombre facial expression and dark make-up particularly around the eyes, made her face look gaunt". The image of the model has been branded irresponsible and banned from further use.
Join our new commenting forum
Join thought-provoking conversations, follow other Independent readers and see their replies