Half a million people will fall into deep poverty without welfare reforms, chancellor warned
More than 50 organisations urge Rishi Sunak to make benefits increase permanent as Labour attacks government's plans as throwback 'to the worst days of Thatcher'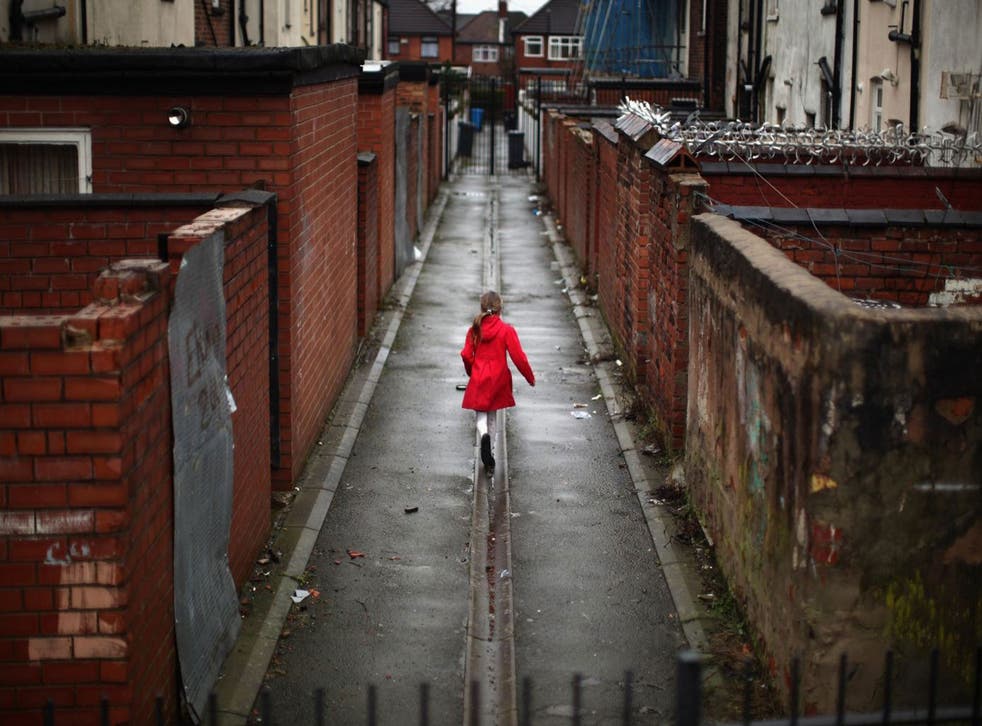 Half a million people risk being plunged into deep poverty unless Rishi Sunak makes a temporary increase in Universal Credit permanent, a group of more than 50 organisations has warned.
Children's charities, debt advisors, disability groups and equality campaigners are among those to have signed an open letter to the chancellor, urging him not to cut benefits that are expected to be a lifeline as UK jobs disappear.
It came as Labour accused the chancellor of introducing economic policies which are a throwback "to the worst days of Thatcher".
In April, the government increased the basic universal credit payment by £20 a week to £317 per month, but benefits in the UK remain among the lowest of any wealthy country. The uplift is set to be reversed in April next year, leaving many households unable to cover basic expenses, charities have said.
Some 700,000 people will be dragged into poverty, according to the group's calucations. A further 500,000 who are already on very low incomes are forecast to be dragged into deep poverty unless action is taken.
Deep poverty is classified as 50 per cent below the poverty line, or living on roughly a quarter of median household earnings.
The coalition wrote: "Falling incomes and rising costs throughout the pandemic have put families under immense financial pressure, but the £20 uplift has been a lifeline that has enabled many of them to keep their heads above water and has stopped us seeing a marked surge in poverty levels."
It warned that ending the uplift in April 2021 risks undermining the chancellor's good work.
Modelling by the Joseph Rowntree Foundation, which co-ordinated the letter, indicates that around 16 million people are in households who will lose £1,040 a year, with those on the lowest incomes and families with children being hardest hit.
The group added: "At a stroke, 700,000 more people will be pulled into poverty, including 300,000 children, and 500,000 more of those already in poverty will be plunged into deep poverty - more than 50 per cent below the poverty line.
"We are therefore urging you to make the uplift permanent and stop families being cut adrift whilst they need help to stay afloat."
The organisations are also calling for the increase to be extended to legacy benefits which have so far been left at their existing levels.
Mr Sunak is facing mounting criticism of his Winter Economy Plan, announced last week.
Shadow chancellor Anneliese Dodds said: "The chancellor should have protected jobs with a proper worksharing scheme that incentivised employers to keep more staff on.
"Instead, he's telling British business to start laying people off because no more help is coming.
"This wasn't by accident, it was by design.
"The chancellor's sink-or-swim mentality is a throwback to the worst days of (Margaret) Thatcher and, just like in the 1980s, people on the lowest incomes will pay the highest price.
"Britain now faces an unemployment crisis, and it's got Rishi Sunak's name all over it."
The chancellor acknowledged last week that many families will see job losses over the coming months, and those whose jobs are protected through the Job Support Scheme will see their incomes fall.
Register for free to continue reading
Registration is a free and easy way to support our truly independent journalism
By registering, you will also enjoy limited access to Premium articles, exclusive newsletters, commenting, and virtual events with our leading journalists
Already have an account? sign in
Register for free to continue reading
Registration is a free and easy way to support our truly independent journalism
By registering, you will also enjoy limited access to Premium articles, exclusive newsletters, commenting, and virtual events with our leading journalists
Already have an account? sign in
Join our new commenting forum
Join thought-provoking conversations, follow other Independent readers and see their replies