Hassan Rouhani: Iran's new president promises advances in women's rights and calls for West to end 'language of sanctions'
Could the new president bridge the divide between Iran and the West?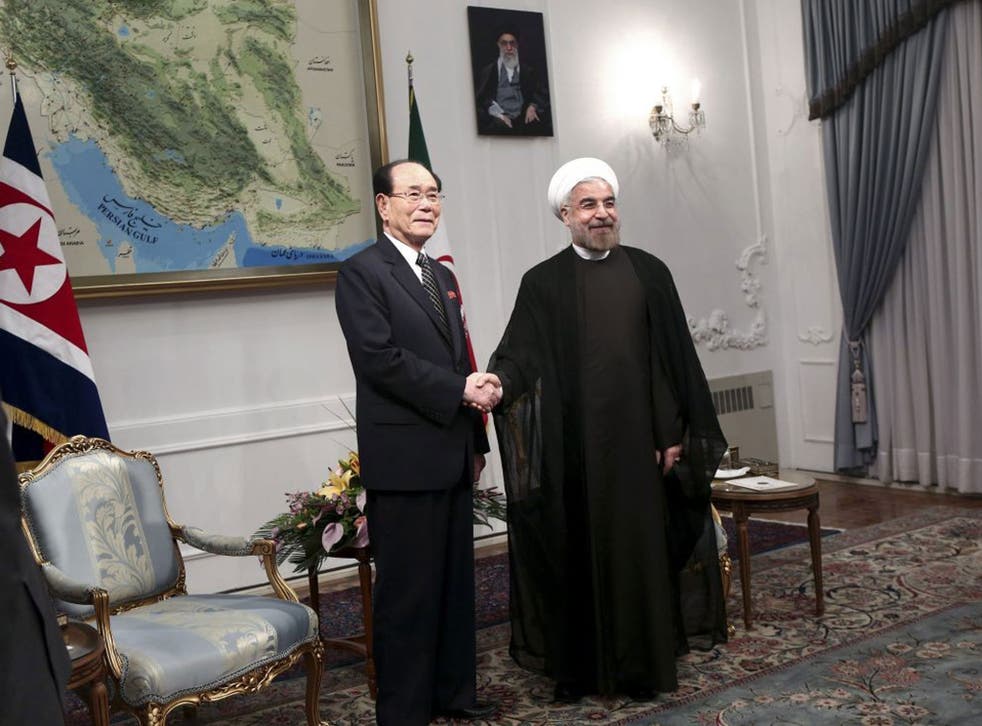 Iran's new president has sparked hope for civilians across the country as he promised to advance women's rights and reduce government interference in every day life.
In his speech, Hassan Rouhani spoke of political moderation, advances in women's rights and an end to sanctions, to cheering from members of parliament.
Addressing the West, he stressed that Tehran should be treated with respect. "If you want an adequate response, you shouldn't speak the language of sanctions, you should speak the language of respect," he said.
"All of those who voted, whether they voted for me, someone else, or even if they didn't vote, all of them are Iranian citizens and have citizenship rights."
By voting for him, the people had voted "yes" to moderation and hope, he added.
He also reiterated the promise to improve the country's ailing economy he had made before the elections, by reducing inflation.
In response to his inauguration, the White House has indicated it would be a "willing partner" if Rouhani's government is willing to " engage substantively and seriously" in honoring its international obligations and works toward a peaceful solution to the nuclear issue.
Press secretary Jay Carney said in a statement that Rouhani's inauguration gives Iran a chance "to act quickly" to address international concerns about the country's disputed nuclear program.
Rouhani, 64, won in a landslide victory in presidential elections on 14 June. The moderate cleric was sworn in during an open session of parliament on Sunday in a ceremony that was broadcast live on State TV.
"In the presence of the holy Koran and before the nation, I swear to the omnipotent God to safeguard the official religion of the country and the Islamic Republic as well as the country's constitution," he told parliament and foreign dignitaries attending the ceremony.
He replaces Mahmoud Ahmadinejad. Iran's media and officials have treated Rouhani as president since Saturday, when he was endorsed by the country's Supreme Leader Ayatollah Ali Khamenei.
Leaders and other representatives from more than 50 countries watched Rouhani take the oath. It was the first occasion since Iran's 1979 Islamic Revolution that foreign dignitaries attended the swearing-in ceremony of an Iranian president, strengthening Rouhani's stated commitment to improving the country's foreign relations.
Rouhani faces huge tasks in office, including reducing high levels of unemployment and bridging the political divisions between conservative, moderate and reformist factions.
When he registered for the 2013 presidential election, he pledged to prepare a civil rights charter, restore the economy and repair relationships with the West.
But his first challenge will be persuading parliament to approve the candidates he has chosen for cabinet positions. He has already named Bijan Zanganeh as Oil Minister and Javad Zarif as Foreign Minister.
Additional reporting by agencies
Join our new commenting forum
Join thought-provoking conversations, follow other Independent readers and see their replies