Health service crisis: More than 2,000 NHS staff rehired after being made redundant, Labour says
Yet Prime Minister insists NHS is 'getting better' under his Government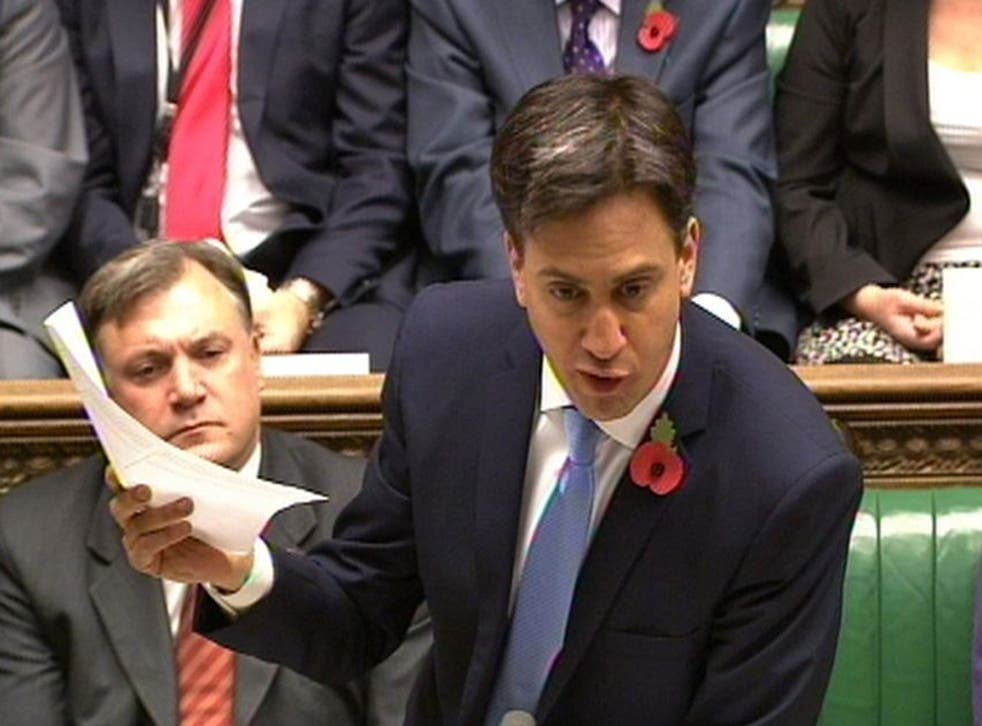 Labour leader Ed Miliband has called David Cameron 'clueless' about the crisis facing the NHS this winter, and quoted figures which said that more than 2,000 staff had been made redundant – only to be hired again.
Since the last election, official figures show 2,300 health service workers have received £100,000-plus payments to end their contracts, Mr Miliband said.
In a heated exchange at this week's Prime Minister's Questions, Mr Cameron responded that the NHS had treated 1.2 million more A&E patients under the Coalition, half a million more inpatients, and that mixed-sex accommodation was down by 98 per cent.
Despite the Prime Minister saying that "under this Government, the NHS is getting better", The Times today reported that NHS admissions are up to record levels.
With numbers reaching 15.1 million last year – up a third in a decade – the chairman of the Care Quality Commission David Prior told the newspaper a bad winter would be "really difficult for the NHS".
"If A&E admissions keep going up like this, the financial consequences for the NHS will be really serious. If we can't stop that, all bets are off," he said.
"We know why the NHS is failing," Mr Miliband told his Conservative counterpart today.
"Your botched reorganisation, the abolition of NHS Direct, cuts to social care and 6,000 fewer nurses. There's only one person responsible for the A&E crisis and that's you," he said.
He attacked Mr Cameron for ignoring an A&E crisis which has taken hold before the onset of winter, with targets missed for 15 consecutive weeks.
But the Prime Minister insisted the Government was meeting its A&E targets, with waiting times down and the number of emergency consultants up.
The Labour leader said: "What the whole country will have heard today is a Prime Minister complacent about the A&E crisis and clueless about what is actually happening in the NHS.
"What the British people know is the NHS is heading into winter with fewer nurses, a lack of senior A&E doctors and a shortage of beds.
"You promised you would protect the NHS but it's now clear the NHS isn't safe in your hands."
Mr Cameron said Labour was "once again wrong on the facts", adding: "We are saving £4.5 billion by reducing the number of managers in our NHS and for the first time anyone re-employed has to pay back part of the money they were given.
"That never happened under Labour. But we don't have to remember the Labour record of the past, we can look at the Labour record in Wales.
"They have been running the Welsh health service, they cut the budget by 8.5 per cent, they haven't met a cancer target since 2008, they haven't met an A&E target since 2009.
"The fact is, you are too weak to stand up to the poor management of the NHS in Wales, just as you are too weak to sack your Health Secretary."
Join our new commenting forum
Join thought-provoking conversations, follow other Independent readers and see their replies