Health warning over 'toxic' levels of vitamin D sold in supplements
Unproven claims that vitamin D can cure a range of medical conditions are leading people to overdose with pills bought online, experts say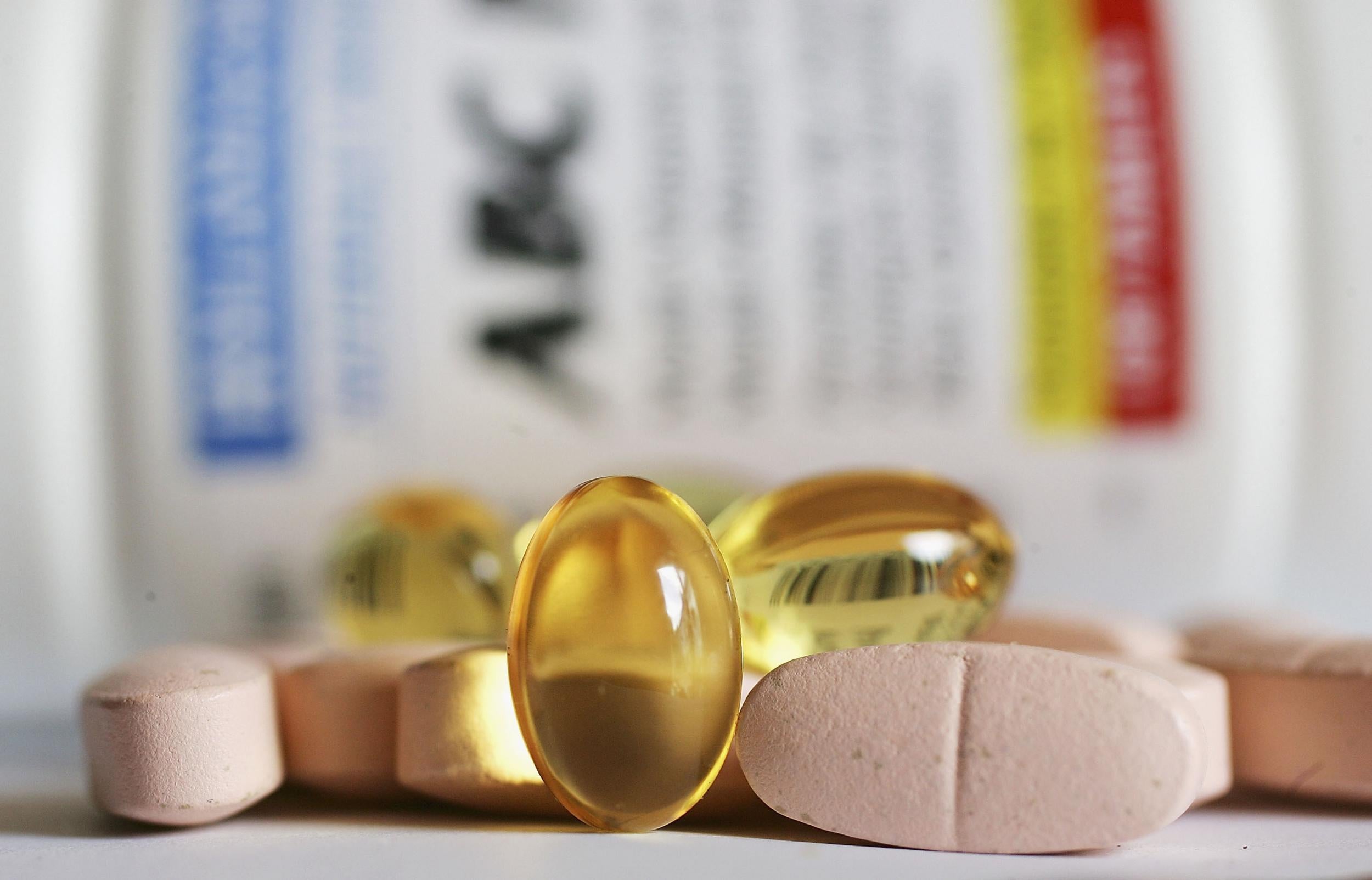 Hundreds of people in the UK are regularly taking toxic overdoses of vitamin D in supplements bought online, according to Britain's leading testing laboratory.
Pills containing up to 2,250 times the recommended dose of the "sunshine vitamin" are putting people at risk of heart and kidney problems, according to the NHS lab, which said it sees two to three overdose cases every week.
Vitamin D, which is produced naturally by the body after exposure to sunlight, is needed for healthy bones. Around one in five people in gloomy Britain are thought to have a deficiency, which can lead to a range of symptoms from achey bones and fatigue to clinical depression. But taking too much of the vitamin can cause the body to absorb dangerously high levels of calcium, leading to other serious health problems including high blood pressure and nausea.
Earlier this year everyone in Britain was recommended to take supplements of the vitamin — which is supposed to reduce susceptibility to colds and flu — during the darker months, but now a lab in Birmingham which sells DIY vitamin D blood tests to the public says many people have responded by taking dangerously high levels of the substance.
City Assays lab posts patients testing kits, which require them to prick their thumb and put a drop of blood onto a card, which is then sent back to the lab and analysed.
Dr Jonathan Berg, who runs the clinic, told The Times: "We do a lot of vitamin D tests for the public, some of whom are taking huge amounts of vitamin D from the internet.
"We're phoning people two or three times a week saying, 'Your vitamin D is way higher than it should be. We suggest you come off whatever you're taking and see your GP.' We've picked up hundreds of people who are overdosing themselves on vitamin D."
Last year a 10-year-old boy died in India after a prescription of vitamin D pushed his blood levels to 30 times the healthy limit.
A study by Mr Berg and his colleague Robyn Shea, published in the Annals of Clinical Biochemistry last year, found that 372 patients were "self-prescribing" large quantities of vitamin D, leading to levels of the vitamin in their blood which were more than five times the toxic level and 20 times the recommended level.
In an article for The Independent published last year, Tim Spector, Professor of Genetic Epidemiology, King's College London wrote that he had come to view the vitamin as potentially dangerous and believed it was time to rethink the way it is administered.
"Until now we haven't worried about giving people extra vitamin D because we thought 'it might help anyway and of course (as it's a vitamin) doesn't do you any harm". With our increasing knowledge, we should now know better," he said.
"While several studies in normal people failed to find any protective effects from vitamin D, others have been more worrying. One 2015 randomised study of 409 elderly people in Finland suggested that vitamin D failed to offer any benefits compared to placebo or exercise – and that fracture rates were, in fact, slightly higher."
He added that the margin between the usual prescribed dose and a dangerous dose is very small.
"The usual prescribed dose in most countries is 800 to 1,000 units per day (so 24,000-30,000 units per month). However, two randomised trials found that at around 40,000 to 60,000 units per month Vitamin D effectively became a dangerous substance," he said.
It also remains unclear how artificial Vitamin D is absorbed by the body.
Six healthy breakfast recipes to try
Show all 6
Professor Spector said: "Until now we have believed that taking vitamin supplements is 'natural' and my patients would often take these while refusing conventional 'non-natural' drugs. Our body may not view supplements in the same misguided way. Vitamin D mainly comes from UV sunlight converted slowly in our skin to increase blood levels or is slowly metabolised from our food. In contrast, taking a large amount of the chemical by mouth or as an injection could cause a very different and unpredictable metabolic reaction."
Public Health England says most people get enough vitamin D from sunlight in the spring and summer. But it recommends that for the rest of the year adults and children over the age of four consume 10 micrograms per day, either in supplements or in food — the amount found in 3oz of wild salmon, 8oz of tuna or 10 large free-range eggs.
But Mr Berg's study found that some patients were regularly taking supplements containing up to 22,500 micrograms of vitamin D.
"We had a mum who had hugely overdosed two of her kids and we had to phone her to say, 'You've got to get to your GP; what have you done?'" Mr Berg told The Times. "It's very easy to do, particularly when you buy off the internet the liquid vitamin D supplements."
Mr Berg believes unproven claims that vitamin D can help with a range of medical conditions are partly to blame for the overdosing.
"Vitamin D will help if you've got a problem with bone metabolism and calcium," he said. "But there's an awful lot of people that lecture about it in quasi-quack scenarios."
Join our commenting forum
Join thought-provoking conversations, follow other Independent readers and see their replies