Heatwaves will become more likely in England, say scientists
2014 was the warmest year in a record stretching back to 1659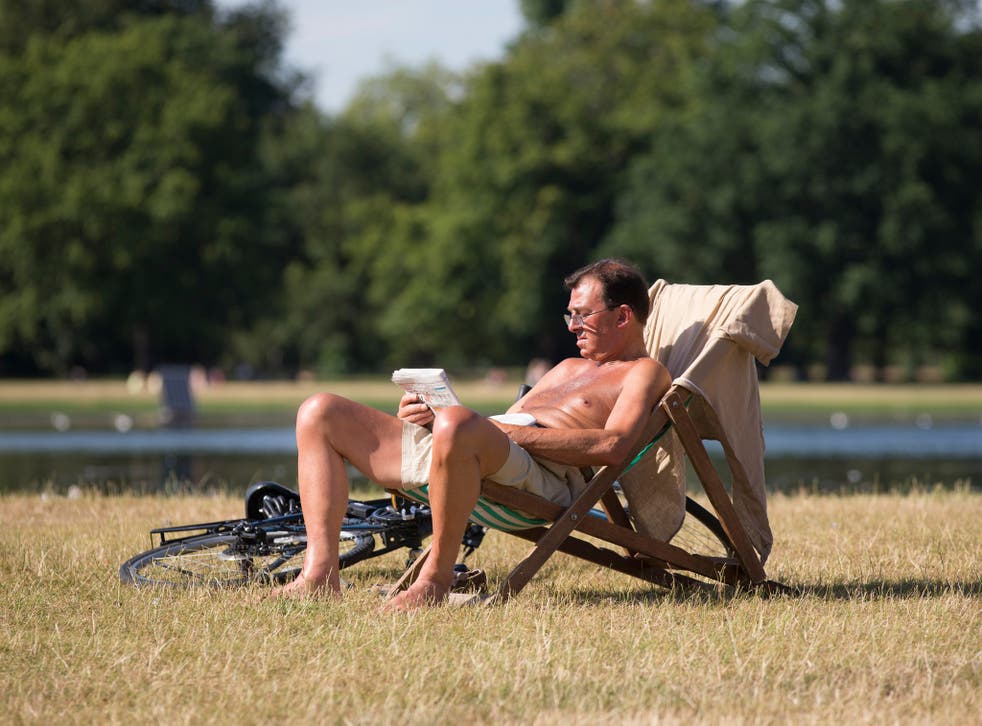 Climate scientists have predicted that man-made climate change will make heatwaves a regular occurrence in England.
This could mean that the country will see years even warmer than 2014, which was the warmest year since records began in 1659.
Research published in Environmental Research Letters by lead researcher Dr Andrew King of the University of Melbourne, says that analysis points to a "substantial and significant increase in the likelihood of record-breaking warm years, such as 2014, due to human influences on climate."
Dr King's research, which he compiled along with a host of other leading climate experts, said that central England in particular is set to experience the worst effects of climate change.
The climate model used to conduct the research was based on the central England temperature (CET) series, which stretches back to 1659.
The Met Office agreed with the research, saying that climate change made the chances of record-breaking temperatures being reached about 10 times more likely.
Temperatures in the south of England reached as high as 30C in the summer of 2014. Even in the Scottish Highlands in the far north of the country, temperatures peaked at 28C.
The unusually high temperatures were accompanied by a series of health warnings from Public Health England, which mentioned the dangers of extreme heat for children and the elderly.
Weather in Britain: Stunning images show off beauty of British landscape

Show all 30
Forecasts report that these kinds of heatwaves may start fairly soon – temperatures regularly reached the twenties throughout April, and the Met Office says that high temperatures of around 28C will arrive by July.
Join our new commenting forum
Join thought-provoking conversations, follow other Independent readers and see their replies