Help The Hungry: Damien Hirst's landmark images to help London bounce back from coronavirus
Turner Prize-winning artist creates 12 images to promote sale of rainbow heart design prints launched this week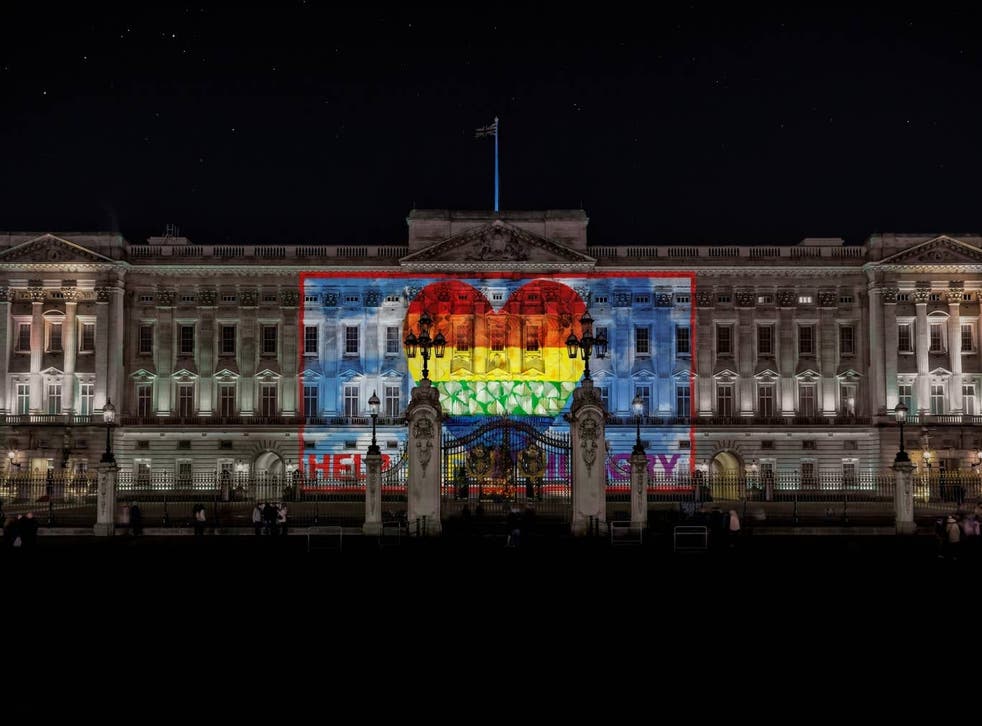 Damien Hirst has created a series of images showing the rainbow heart design he made for our Help The Hungry appeal superimposed on to British landmarks.
The Turner Prize-winning artist made the 12 images to help promote the sale of limited-edition prints of the rainbow heart design that was launched this week and ends at midnight on Monday.
Mr Hirst also announced that the 12 images will be turned into postcards that will be sold to raise money for charity. They will go on sale shortly.
"It's great to be able to help people in need by creating digital images, especially since most people aren't allowed out in the world during the lockdown," he said.
"I've made the postcards so that everyone has a chance to own one, and all the profits will be donated to charity.
"It feels right to show what can be done from a lockdown situation with a bit of computer magic and lateral thinking."
The images show the butterfly heart design, which was created by the artist for our appeal as a symbol of "solidarity and hope", being superimposed on buildings in London and across the country, including the Tower of London, Big Ben and Westminster Abbey.
The limited-edition print of the rainbow butterfly image can be purchased in two sizes, priced at £300 and £1,000. The larger version of the image, which is filled with butterflies, one of Mr Hirst's motifs, is 70cm by 72.7cm and the smaller one is 35cm by 36.4cm.
The funds raised will go to our appeal partner, The Felix Project, London's biggest surplus food distributor.
The number of editions ordered before sales close on Monday will determine the final size of the edition. Each edition will then have its own unique number and be digitally signed on a label behind the work.
Evgeny Lebedev on the 'Help the Hungry' campaign
The Independent is encouraging readers to help groups that are trying to feed the hungry during the crisis – find out how you can help here. Follow this link to donate to our campaign in London, in partnership with the Evening Standard
How to buy
The two versions of the butterfly heart print are available to buy through Heni Editions here.
Register for free to continue reading
Registration is a free and easy way to support our truly independent journalism
By registering, you will also enjoy limited access to Premium articles, exclusive newsletters, commenting, and virtual events with our leading journalists
Already have an account? sign in
Register for free to continue reading
Registration is a free and easy way to support our truly independent journalism
By registering, you will also enjoy limited access to Premium articles, exclusive newsletters, commenting, and virtual events with our leading journalists
Already have an account? sign in
Join our new commenting forum
Join thought-provoking conversations, follow other Independent readers and see their replies