Help The Hungry: Limited edition Damien Hirst print goes on sale to raise money for our appeal
Proceeds will go to The Felix Project, helping the group deliver food to the vulnerable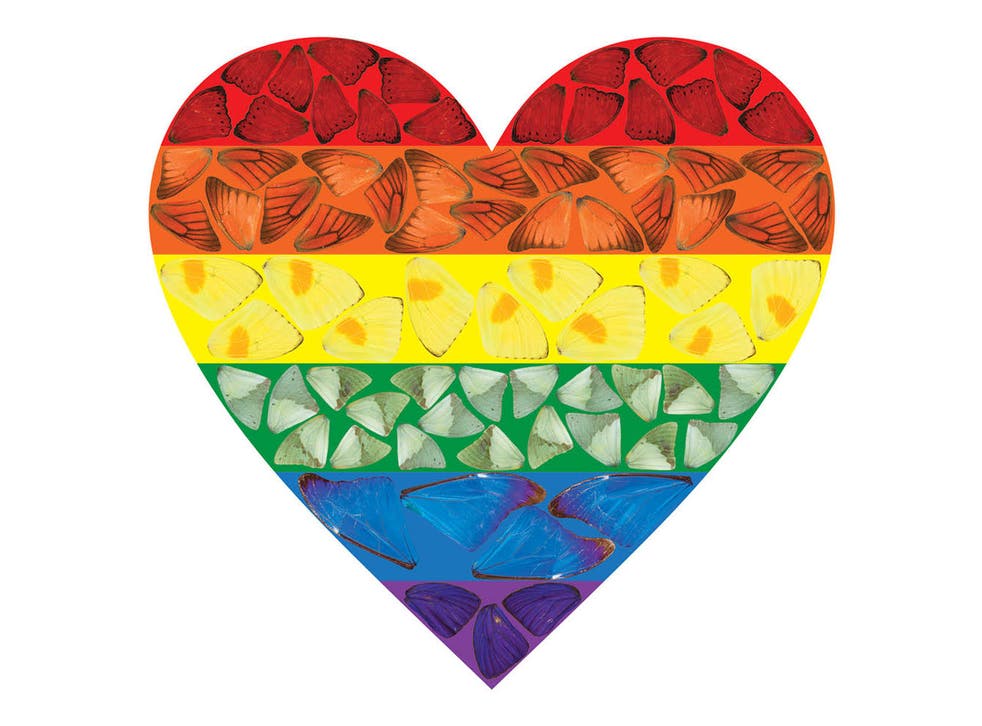 Readers of The Independent can this week buy an exclusive limited edition print created by Damien Hirst to help raise money for our Help The Hungry appeal. The Turner Prize-winning artist created the rainbow heart design as a symbol of "solidarity and hope" to pay tribute to charities and individuals helping to feed the vulnerable during the coronavirus crisis.
From 11am on Monday readers will be able to buy the edition in two sizes, priced at £300 and £1,000.
The larger version of the image which is filled with butterflies, one of Hirst's motifs, is 70cm by 72.7cm and the smaller one is 35cm by 36.4cm.
All money raised through sales of the design will go to our appeal to provide food to poor, elderly and vulnerable people who are unable to afford meals or are confined to home and at high risk of losing their lives from catching the coronavirus.
The funds will go to our appeal partner, The Felix Project, London's biggest food-surplus distributor.
"The Felix Project is the most brilliant organisation," the artist said as the limited edition print was launched. "It works tirelessly with charities and community groups across London to ensure that good healthy meals are delivered to the people who need them the most. I'm so happy to launch this limited edition print, 'Butterfly Heart', to help raise money to support their vital work during this difficult Covid-19 crisis."
The editions will be available to buy from 11am on Monday until midnight on 25 May. The number of editions ordered in that week will determine the final size of the edition. Each edition will then have its own unique number and be digitally signed on a label behind the work.
The two versions of the print are available to buy through HENI Editions here.
The Independent is encouraging readers to help groups that are trying to feed the hungry during the crisis – find out how you can help here. Follow this link to donate to our campaign in London, in partnership with the Evening Standard.
Register for free to continue reading
Registration is a free and easy way to support our truly independent journalism
By registering, you will also enjoy limited access to Premium articles, exclusive newsletters, commenting, and virtual events with our leading journalists
Already have an account? sign in
Register for free to continue reading
Registration is a free and easy way to support our truly independent journalism
By registering, you will also enjoy limited access to Premium articles, exclusive newsletters, commenting, and virtual events with our leading journalists
Already have an account? sign in
Join our new commenting forum
Join thought-provoking conversations, follow other Independent readers and see their replies