High-street restaurant chains fail health test for hungry youngsters
Meals aimed at children are still dominated by unhealthy options such as chicken nuggets, burgers and sausages
Emily Dugan
Wednesday 17 July 2013 00:05 Comments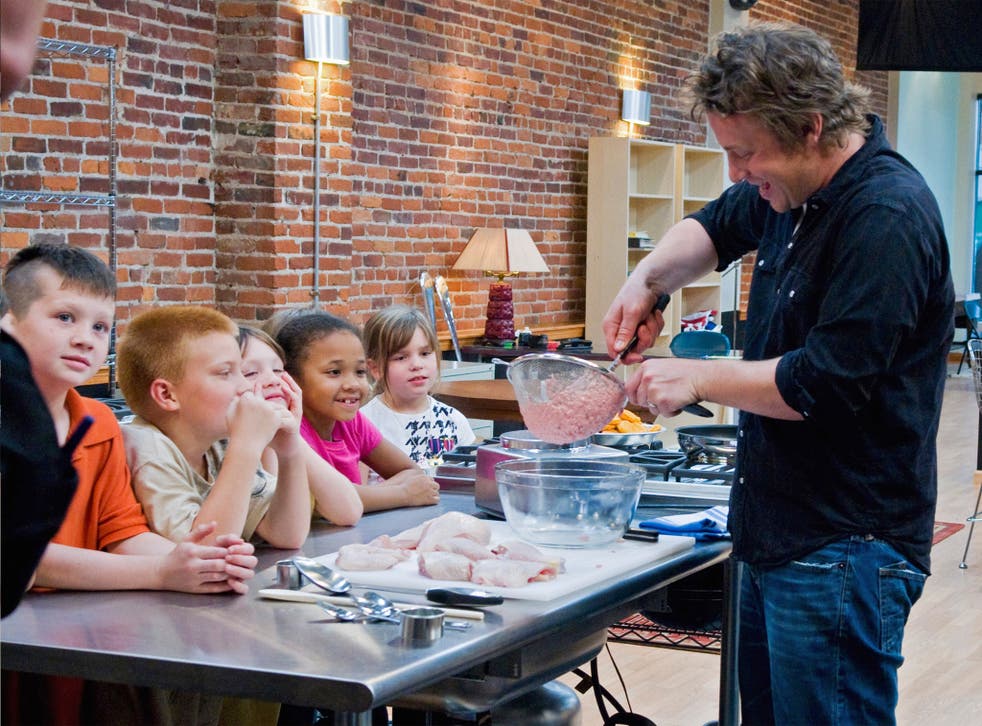 Most major restaurant and fast-food chains fail to provide basic standards of food for children, research suggests today.
Meals aimed at children are still dominated by unhealthy options such as chicken nuggets, burgers and sausages – with few fruit or vegetables, a survey of 21 of the nation's most popular chains found.
The research, by the Out to Lunch campaign, found that eight of the 21 chains did not include vegetables or salad in most of their main meals for children. The campaign, run by the Soil Association and Organix, is calling for the restaurant industry to improve children's menus.
A league table of children's food shows some surprising winners and losers. The Italian chain Prezzo came third from bottom – below fast-food joints such as McDonald's and Pizza Hut. The discount pub chain JD Wetherspoon, meanwhile, came third.
Joanna Lewis, head of policy at the Soil Association, said: "Our investigation reveals that most high-street restaurants are not even meeting the most basic standards families should expect when they eat out. Most are still churning out children's menus dominated by the usual suspects – burgers, nuggets and pizzas – turning the table into a battlefield for any parents wanting their child to eat well."
Of the 21 major restaurant chains surveyed, only one – Jamie Oliver's company Jamie's Italian – could say where the meat in children-only meals came from, showing little regard for accountability in the wake of the horse-meat scandal.
Burger King was rated worst for children's meals, while Jamie's Italian, came first. Only 11 out of 21 companies were willing to reveal whether their food was freshly cooked and where it was from.
Of those 11, only four were making and cooking most of their children's food in their own kitchens: Jamie's Italian, Wagamama, Carluccio's and Café Rouge.
A spokesman for Prezzo said: "One of the reasons Prezzo is rated so low in the league table is that the company failed to fill out the questionnaire asking for information about its children's menu offer. We are disappointed with the findings of the survey and believe it is not a true reflection of the children's meals served at Prezzo."
A spokeswoman for Burger King said: "We are committed to offering a welcoming environment for families in our restaurants, and to providing parents with a range of options to allow them to make healthy choices for their children. This includes offering them apple, milk, water or juice in our kids' meals."
Register for free to continue reading
Registration is a free and easy way to support our truly independent journalism
By registering, you will also enjoy limited access to Premium articles, exclusive newsletters, commenting, and virtual events with our leading journalists
Already have an account? sign in
Join our new commenting forum
Join thought-provoking conversations, follow other Independent readers and see their replies