Hinkley Point: EDF set for decision on nuclear plant amid claims of board 'panic'
Sources in France say decision on whether to give the green light to controversial project would be made on Wednesday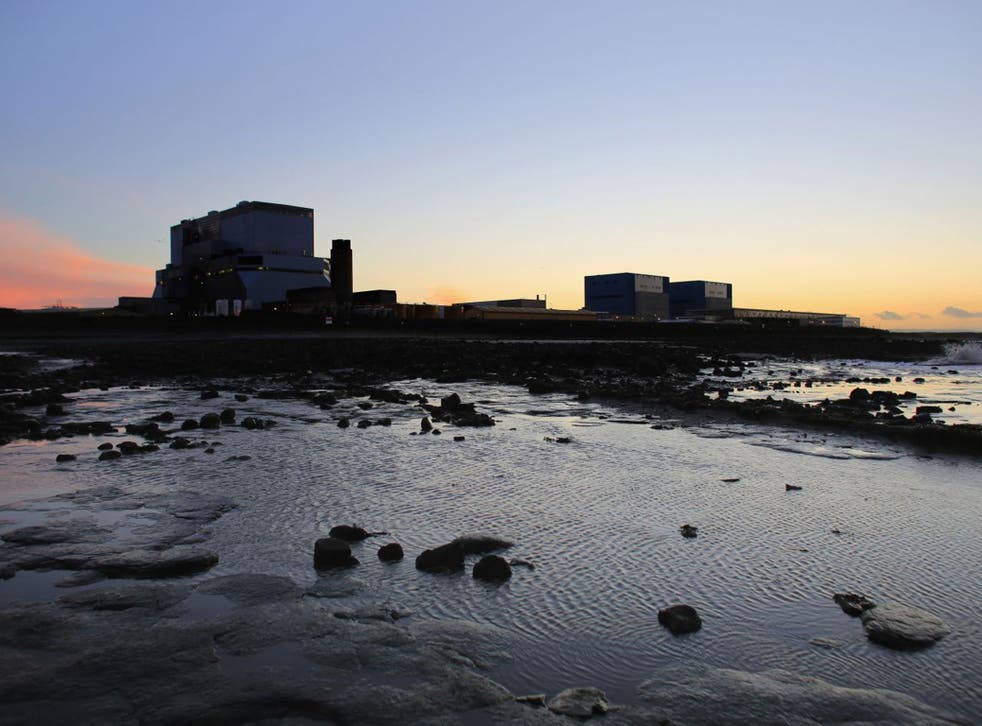 The final decision on whether to build Britiain's first nuclear power station in decades is set to be made by energy giant EDF this week, amid claims of "panic" among the French firm's board over the viability of the £18bn project.
Sources in France said the decision on whether to give the green light to its controversial plant at Hinkley Point, Somerset – on which ministers are depending to "kick-start a major new generation of nuclear power stations" – would be made on Wednesday. But the largely state-owned company refused to comment, or even to confirm or deny that the meeting is taking place.
This secrecy reflects the extreme sensitivity about the decision with practicalities and politics pulling in opposite directions. The project suffered a serious blow last week when French regulators delayed a decision on what to do about safety flaws in a similar reactor. But cancelling it would be a huge humiliation for British ministers, and could cause a cross-Channel diplomatic row.
The "final investment decision" by EDF's board – repeatedly delayed over the past two years – is the project's only remaining hurdle.
Last October the government persuaded China to invest heavily in the plant, filling a funding shortfall, and the Energy Secretary Amber Rudd is awaiting the decision before signing a deal to allow the company to charge double the present price for the electricity generated from Hinkley's twin reactors. Three similar European Pressurised Reactor (EPR) projects are planned for Britain if it succeeds.
Both Ms Rudd and David Cameron are privately confident that Hinkley will go ahead, while George Osborne is relying on it to spur increased Chinese investment in Britain. A senior union source said that it was unlikely EDF would turn against it: "We haven't heard much out of France, which suggests the situation isn't going Pete Tong [wrong]."
Last week, Ms Rudd approved a line of pylons to carry power from the plant, though she added that they could be used for other new power stations in the South-west if the nuclear project fell through.
Yet there are signs of last minute jitters. Union leaders are reportedly warning the company of "financial, industrial and legal risks" in the project, while the French financial journal Boursier.com has suggested that there is "panic on board".
Last week the French nuclear regulator delayed until the end of the year a decision on what to do about "very serious" weaknesses detected in the pressure vessel of a similar EPR being built at Flamanville, Normandy. The same fault – which could lead to a nuclear accident – was detected in the vessels for the Hinkley reactors, which had been built and will now have to be replaced.
The Flamanville plant is five years behind schedule and its cost has trebled, while the only other EPR being built in Europe, in Finland, is almost a decade late, and the cost has more than doubled. Two other EPRs being built in China are also thought to be over-running while the cost of Hinkley has already soared.
EDF's share price has plunged to record lows, and the company is considering selling billions of pounds of assets to fund building Hinkley. On top of all that, Austria is taking Britain to the European Court, alleging it is subsidising the plant illegally.Some British experts believe that, faced with all these difficulties, EDF will defer a final decision again.
Join our new commenting forum
Join thought-provoking conversations, follow other Independent readers and see their replies