HMP Nottingham: 'Tragic' levels of suicide may be linked to 'appalling' jail conditions, warns watchdog
'My fear, which may prove to be unfounded, is that some could face it no longer and took their own lives,' says chief inspectorate of prisons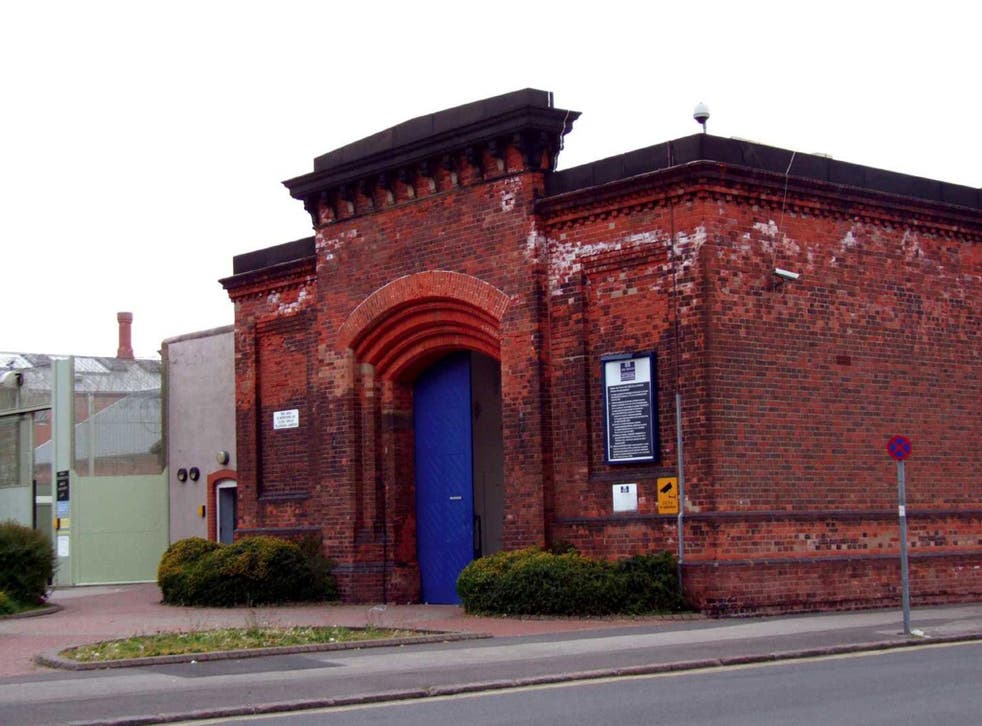 The UK's prisons watchdog has voiced fears that a string of inmate suicides at HMP Nottingham may have stemmed from the "appalling" conditions in what has been described as a violent and drug-ridden jail.
In a highly critical inspection report, the chief inspector of prisons, Peter Clarke, said that for too long prisoners had been held in a "dangerous" and "disrespectful" environment, and suggested there could be a direct link between this and the "tragic" rates of suicide.
There have been eight self-inflicted deaths at the jail since the previous inspection in 2016, the assessment said, including four in four weeks in September and October last year.
This prompted the watchdog to issue an "urgent notification" for the first time in January, which meant the justice secretary, David Gauke, was put publicly on notice that the jail required immediate action.
While formal causes of death in the cases will be determined at inquests, Mr Clarke said: "My fear, which may prove to be unfounded, is that some could face it no longer and took their own lives."
In an unusual step, the chief inspector's warning was echoed by the watchdog responsible for investigating deaths and complaints in prisons.
The acting prisons and probation ombudsman, Elizabeth Moody, said: "It is highly troubling that HMP Nottingham has a history of failing to implement recommendations from our investigations into deaths at the prison."
Mr Clarke's full report of the jail, published on Wednesday, shows that levels of violence were "very high", with 103 assaults on staff in the previous six months. Over the same period, there had been 198 incidents where prisoners had climbed onto the safety netting between landings.
"This level of disorder contributed to a tense atmosphere at the prison," the inspectorate said, adding that many violent incidents, including serious ones, were not investigated at all.
The prison needed to do "much more" to tackle the problem of drugs which was "inextricably linked" to violence, Mr Clarke said. In a survey, more than half of inmates (57 per cent) said it was easy to get illegal drugs.
Mr Clarke concluded that the prison "will not become fit for purpose until it is made safe".
Peter Dawson, director of the Prison Reform Trust, said: "This report shames us as a nation. It speaks of a fundamental failure to administer justice in a civilised way.
"But it is not an isolated example. Between 2013 and 2017, 1,364 people died in prison in England and Wales. 447 of those took their own life, and 21 were killed by a fellow prisoner.
"Nottingham prison is symptomatic of a disastrous political decision to slash resources from a chronically overcrowded prison system. Local failures must be rigorously exposed, as the Chief Inspector and Ombudsman rightly have done, and must be put right.
"But it was a political decision that broke the prison system and it will take political leadership to fix it. That must start with using prison less—it is time for ministers to step up."
Deborah Coles, executive director of Inquest, which supports those affected by deaths in custody, said: "The fact that this is the third consecutive report to be raising serious safety concerns begs questions about the accountability of the prison service, ministers and government. If this was any other institutional setting it would be closed down.
"Warnings from coroners, inspection and monitoring bodies about the lamentable failings in care have been systematically ignored. Far too many recommendations from the previous Inspectorate report have still not been implemented, which for a prison in crisis is a disgrace."
Michael Spurr, chief executive of HM Prison and Probation Service, set out actions being taken to improve conditions at HMP Nottingham.
UK news in pictures

Show all 50
He said: "Drug testing has been increased, specialist staff are working with vulnerable prisoners and safety is the absolute priority for the Governor and staff every day.
"We have strengthened management arrangements, are providing external support and will monitor progress closely over the coming months."
The government said it remained "absolutely committed" to turning HMP Nottingham around. The justice minister, Rory Stewart, said: "Through the new urgent notification process, we have quickly and decisively begun to address the very grave issues at HMP Nottingham."
Register for free to continue reading
Registration is a free and easy way to support our truly independent journalism
By registering, you will also enjoy limited access to Premium articles, exclusive newsletters, commenting, and virtual events with our leading journalists
Already have an account? sign in
Register for free to continue reading
Registration is a free and easy way to support our truly independent journalism
By registering, you will also enjoy limited access to Premium articles, exclusive newsletters, commenting, and virtual events with our leading journalists
Already have an account? sign in
Join our new commenting forum
Join thought-provoking conversations, follow other Independent readers and see their replies