Holocaust Memorial Day: Ed Miliband remembers grandfather who died in work camp
The Labour leader only recently discovered what happened to his grandfather
Heather Saul
Tuesday 27 January 2015 13:53 Comments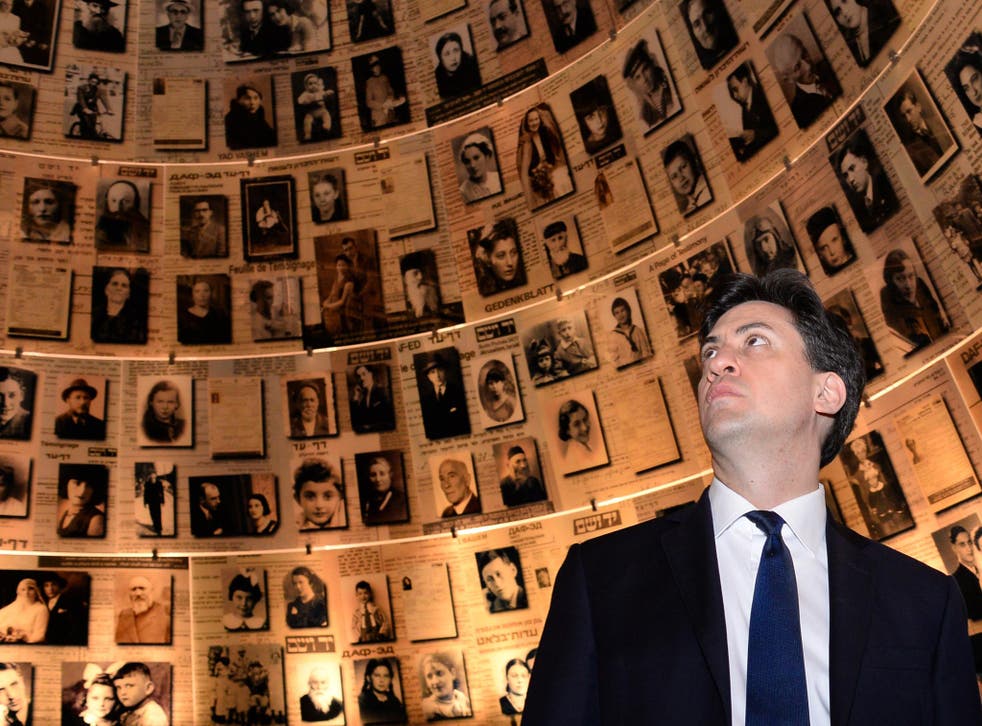 Ed Miliband has spoken movingly about his grandfather who died 70 years ago in a German death camp 70 years ago in an interview on Holocaust Memorial Day.
Mr Miliband said it was only within the last six months he discovered the full circumstances of what happened to his grandfather, who was died in a labour camp in Germany.
The Labour leader told BBC Radio 5 Live: "It's really hard and I was talking to my mum about this. I mean, it's not the kind of thing you talk about very much when you're growing up in a household affected by these things.
"But it sort of, it marks you and it's so important that we remember. I think the theme of Holocaust Memorial Day this year is 'Keep the memory alive'.
"When we see the rise of anti-Semitism it's incredibly important that we keep that memory alive."
He discovered more about what happened to his grandfather during a visit to the Yad Vashem Holocaust museum in Israel, where records of victims are kept.
Holocaust Memorial Day 2015: Haunting images of Auschwitz

Show all 20
He said his family followed Jewish tradition and lit a candle while there to remember his grandfather.
Mr Miliband said: "There's horror and there's hope because it's also the case that many members of my family were saved because they were Jews who were hidden by decent people".
Seventeen members of his family were sheltered in a Belgian village, he added. "It's right to remember the horror, but it's also right to remember the hope and sense of optimism of what decent people did to save Jews."
Senior politicians, dignitaries and religious leaders will join survivors in central London for a service remembering the millions who died in ghettos, concentration camps, mass executions and death camps.
The Holocaust Memorial Day Trust, established by the Government to promote and support Holocaust Memorial Day, expects more than 2,400 events to take place across the UK at community centres, schools, libraries, museums, arts venues, prisons, railway stations and places of worship.
Register for free to continue reading
Registration is a free and easy way to support our truly independent journalism
By registering, you will also enjoy limited access to Premium articles, exclusive newsletters, commenting, and virtual events with our leading journalists
Already have an account? sign in
Join our new commenting forum
Join thought-provoking conversations, follow other Independent readers and see their replies