Home Office urged to stop 'harmful' immigration checks on bank accounts by more than 60 MPs and campaign groups
Exclusive: Letter to Amber Rudd warns 'damaging' new policy will see thousands wrongly blocked from using banking services and increase vulnerability of people already in precarious positions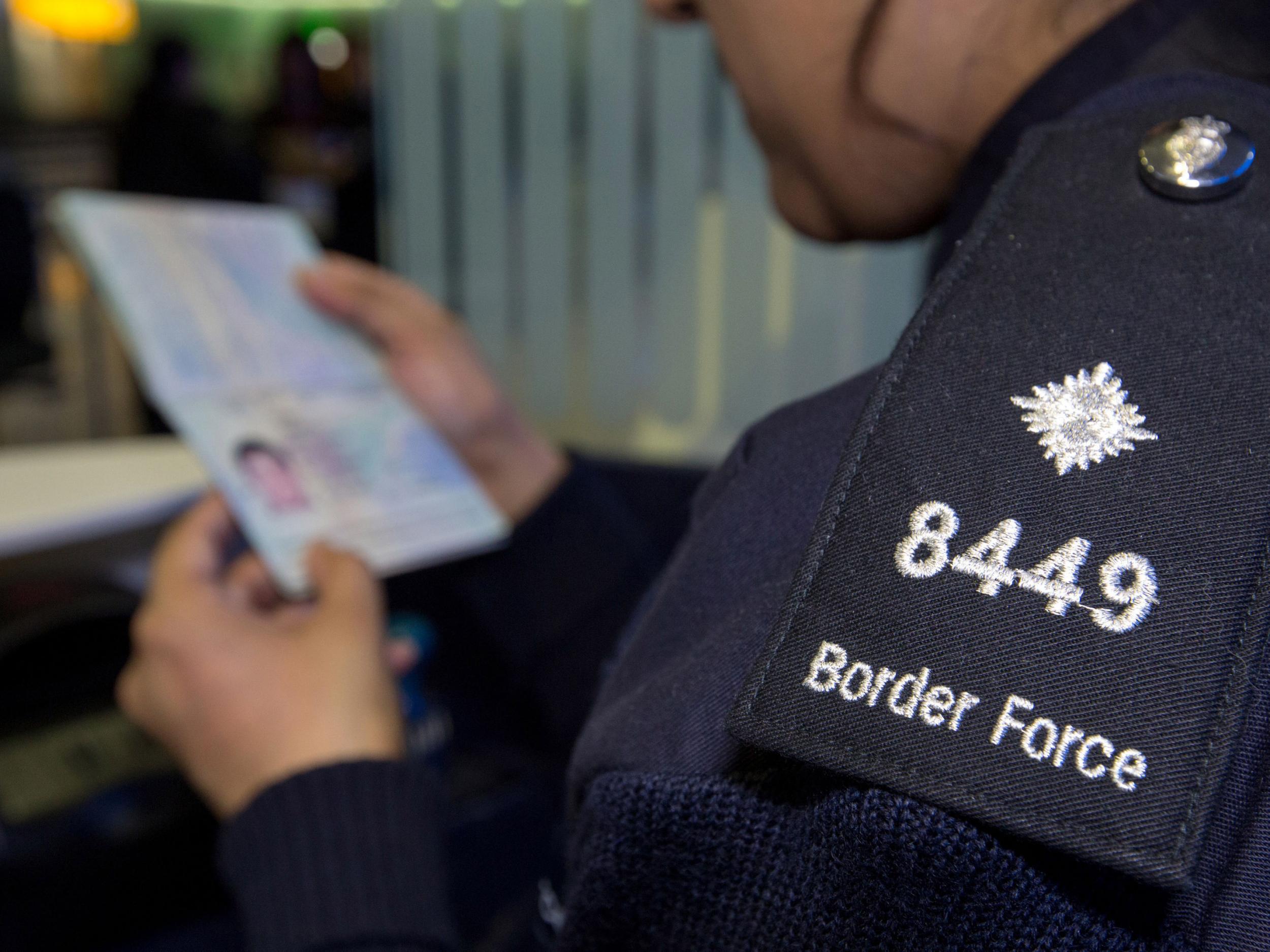 The Home Office has been urged by more than 60 MPs, academics and campaign groups to halt an "inhumane" new policy that will see banks required to check the immigration status of account holders from January.
An open letter to Amber Rudd — whose signatories include Green Party co-leader Caroline Lucas, Labour MP David Lammy and human rights group Liberty – warns that the checks could see thousands wrongly blocked from using banking services, due to the Home Office's "poor track record" of dealing with complaints and appeals in a timely manner.
The letter, seen exclusively by The Independent, also urges that the policy will be most harmful to BAME communities, and will increase the vulnerability of people who are already in precarious positions.
The legislation, designed as part of the Government's bid to create a "hostile environment" for immigrants, will require banks and building societies to check 70 million current accounts each quarter. The provisions came into effect in October and the first checks are due to be carried out in January 2018.
People whose visas have run out, failed asylum seekers and foreign national offenders facing deportation should then have their accounts closed down or frozen under the new legislation. The Home Office says it is expecting the policy to identify 6,000 illegal immigrants in the first year.
But lawyers, campaigners and politicians have warned that based on the Home Office's "abysmal track record" on immigration checks, the new policy will result in thousands of legitimate citizens being wrongly identified as illegal immigrants.
A recent examination of current immigration measures by the chief inspector of borders found that one in 10 people who were refused a new account for immigration reasons were denied in error because of Home Office records.
The letter states: "These regulations and others introduced under the Government's 'hostile environment' strategy are inhumane and have no place in a compassionate society.
"There is no evidence to suggest that they will achieve the stated aim of encouraging people without regular migration status to leave the country, and good grounds to believe they will have a number of other damaging consequences."
It states that despite assurances offered in the House of Commons that the data will be "subject to rigorous checks", it is not clear that any improvements had yet been made to the Home Office's database system since the ICIBI found that it was not always accurate.
"We therefore have little confidence in the assurances that have been offered regarding data quality, and maintain that the new checks are likely to result in a similar proportion of accounts being closed in error," the letter adds.
When approached by The Independent, the Home Office said it has rigorous checks in place to try to avoid errors being made under the new policy, and that in the event of bank accounts wrongly being frozen there will be a system in place to rectify the situation.
Corey Stoughton, advocacy director at Liberty, told The Independent the new policy would force people to start the New Year unable to pay rent, buy food or cover travel costs "just because they've fallen foul of increasingly labyrinthine immigration rules".
She said: "Prying into people's bank accounts and seizing their property flies in the face of the Government's own conservative values and property rights. That these bank checks are based on an error-riddled list only makes this intrusion more arbitrary and unfair.
"The Home Secretary should end these checks before they begin."
Robin White, a campaigner for the grassroots organisation No Borders In Banks, warned the Government only has a few days left to prevent the risk of thousands of people being denied access to their own money.
He continued: "They will face months of hardship as they battle with the Home Office's notoriously slow complaints department. It's quite staggering that the government sees this as a reasonable way of managing migration.
In response to the open letter, a Home Office spokesperson said: "We expect anyone who is in the UK illegally to leave voluntarily. These measures are one of a number in the Immigration Act 2016 aimed at encouraging this and have been approved by Parliament.
"We will only share with banks and building societies the details of illegal migrants who are liable for removal or deportation or who have absconded from immigration control.
"Banks and building societies will be under a duty to report matches and we will then check the person's immigration status before informing the banks and building societies of what action to take.
"The Financial Conduct Authority, an independent regular, has been tasked with ensuring compliance of the checks and the Home Office and HM Treasury have been working with the banking sector to make sure that they are ready."
Join our commenting forum
Join thought-provoking conversations, follow other Independent readers and see their replies