Children 'falling off the grid' in the tens of thousands amid surge in pupils leaving mainstream education
Children's commissioner warns that 60,000 children, many with special educational needs, are permanently out of school as more families feel they have no choice but to home educate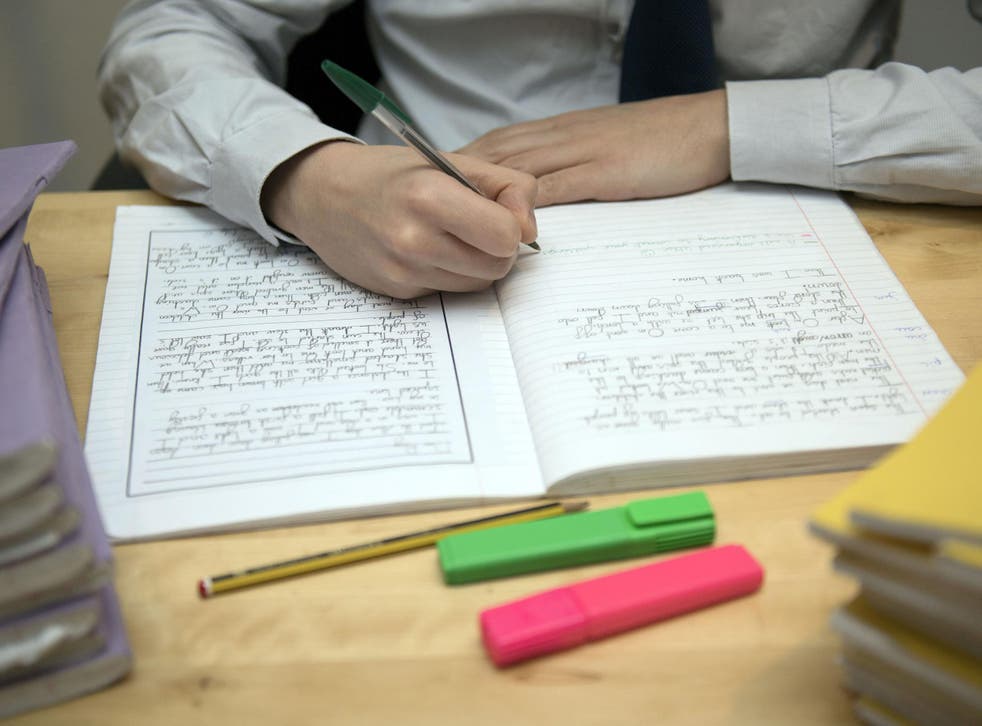 The number of children being taken out of school to be home educated has surged in recent years, prompting calls for greater supervision of youngsters not in mainstream education.
The children's commissioner warned that 60,000 children, many of whom are vulnerable or have special educational needs, are permanently out of school and therefore effectively "off the grid".
Research by Anne Longfield shows the number of children who are known by councils to be home educated was 27 per cent higher in 2018 than in 2017, and has risen by 20 per cent in each of the last five years – doubling since 2013-14.
The commissioner warned that while some parents make an informed decision to home educate and provide their children with a high-quality education, a growing number of families feel they have no choice but to home educate because the school cannot cater for their child, and are struggling without help.
Separate research from a Channel 4's Dispatches documentary to be aired on Monday reveals that one in five children withdrawn from school has special educational needs and disabilities (SEND), and that 88 per cent of councils are worried about off-rolling, where schools move difficult-to-teach pupils off the school register to boost performance data.
"Many of these children are very vulnerable, have special educational needs, or are unable to cope with a 'one size fits all' school system. Schools should be for all children, including those with complex needs and those who struggle academically," said Ms Longfield.
"The numbers are rocketing and no one knows how they are doing academically or even if they're safe. Many are being off-rolled. It also seems that a relatively small number of schools may be responsible for this sharp rise in children leaving school for 'home education' in this way."
The report found that some schools were making more than 15 referrals into home education a year. In Hackney, there was a 94 per cent rise in home schooling and in Newham the figure stood at 176 per cent. Between 2016-17 and 2017-18, Hackney's academies saw a 238 per cent increase of children moving into home education.
Local authorties warned in November that vital support for children with SEND was facing a potential funding gap of more than half-a-billion pounds – more than double the gap they faced the previous year.
Ms Longfield added: "We need to know who these children are, where they are, whether they are safe and if they are getting the education they need to succeed in life. There is a clear case for the government to introduce a compulsory register for all home-educated children, without delay."
The findings have prompted calls for local councils to be awarded powers and appropriate funding to enter homes or other premises to ensure children aren't being taught in unsuitable or dangerous environments.
Cllr Anntoinette Bramble, chair of the Local Government Association's Children and Young People Board, said: "Placing a legal duty on parents to register home-schooled children with their local authority would also help councils to monitor how children are being educated and prevent them from disappearing from the oversight of services designed to keep them safe."
A Department for Education spokesperson said: "Unofficial exclusions are illegal regardless of whether they are done with the agreement of parents or carers and regardless of the age of the pupil.
UK news in pictures

Show all 50
"Where a pupil is asked to leave the school, the formal exclusions process set out in the school exclusion guidance must be followed.
"Where children are being home educated, we know that in the vast majority of cases parents are doing an excellent job.
"We also know, however, that in a very small minority of cases children are not receiving the standard of education they should be, which is why last year we ran a call for evidence on proposals to introduce a register, as well as monitoring of provision and support for home educators. We will respond to that in due course."
Register for free to continue reading
Registration is a free and easy way to support our truly independent journalism
By registering, you will also enjoy limited access to Premium articles, exclusive newsletters, commenting, and virtual events with our leading journalists
Already have an account? sign in
Register for free to continue reading
Registration is a free and easy way to support our truly independent journalism
By registering, you will also enjoy limited access to Premium articles, exclusive newsletters, commenting, and virtual events with our leading journalists
Already have an account? sign in
Join our new commenting forum
Join thought-provoking conversations, follow other Independent readers and see their replies