Charity StreetSmart launches Christmas appeal to raise money for homeless by adding £1 to restaurant bills
Deutsche Bank covers the organisation's running costs, meaning every pound raised is spent directly on projects
Wednesday 01 November 2017 23:00
comments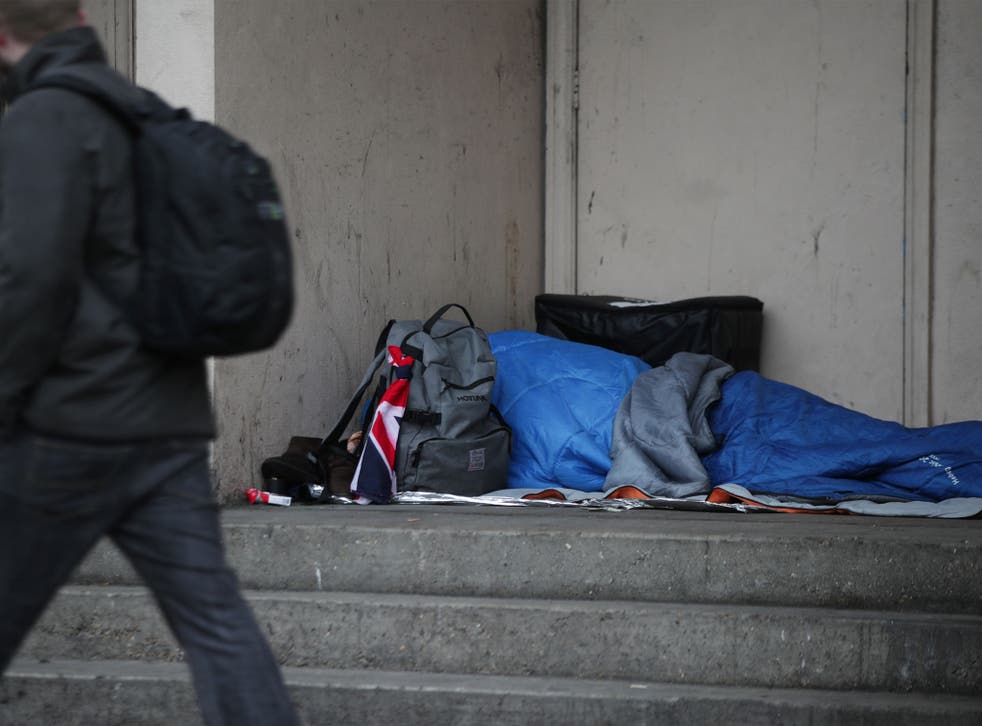 A charity that has raised millions for the homeless by adding a voluntary pound to diners' bills has launched its Christmas campaign.
StreetSmart is working with 500 restaurants in 22 cities across the UK.
The appeal runs throughout November and December with the money used to support vulnerable people in areas that have some of the highest levels of rough sleeping in the country.
The cash is collected by participating restaurants in the run-up to Christmas before it is handed to StreetSmart in the new year to spend on local projects.
Among the beneficiaries of the annual campaign is The House of St Barnabas, in Soho, London, which runs a training and employment academy for homeless people.
Similar projects will benefit from the money in Bristol and Manchester, where mayor Andy Burnham has pledged his support.
Efforts to reduce the number of people sleeping on the streets this Christmas follow a report from the National Audit Office last month which revealed that homelessness has increased by 134 per cent since 2010.
Restaurateurs Ben and Dom, who run Pasta Loco in Bristol, said: "Helping the homeless in this vibrant town does not just feel like a care of duty, but a responsibility as a business that offers food and drink to Bristol."
Steve Parle, the owner of London-based restaurants Dock Kitchen and Palatino, said: "Dining in a restaurant is a fantastic luxury and its brilliant people are able to support a good cause while they're doing it.
"I remember thinking that it was great that we were doing the StreetSmart thing, because maybe that man in the underpass would be on the receiving end."
Deutsche Bank covers the charity's running costs, meaning every pound raised from restaurant bills is spent directly on StreetSmart projects.
For a list of participating restaurants, or if you are a restaurateur who wishes to sign up, visit streetsmart.org.uk.
Join our new commenting forum
Join thought-provoking conversations, follow other Independent readers and see their replies