Homeless youths given tickets for night buses by charity
The New Horizon Youth Centre helps youngsters find somewhere reasonably safe, warm and dry to spend the night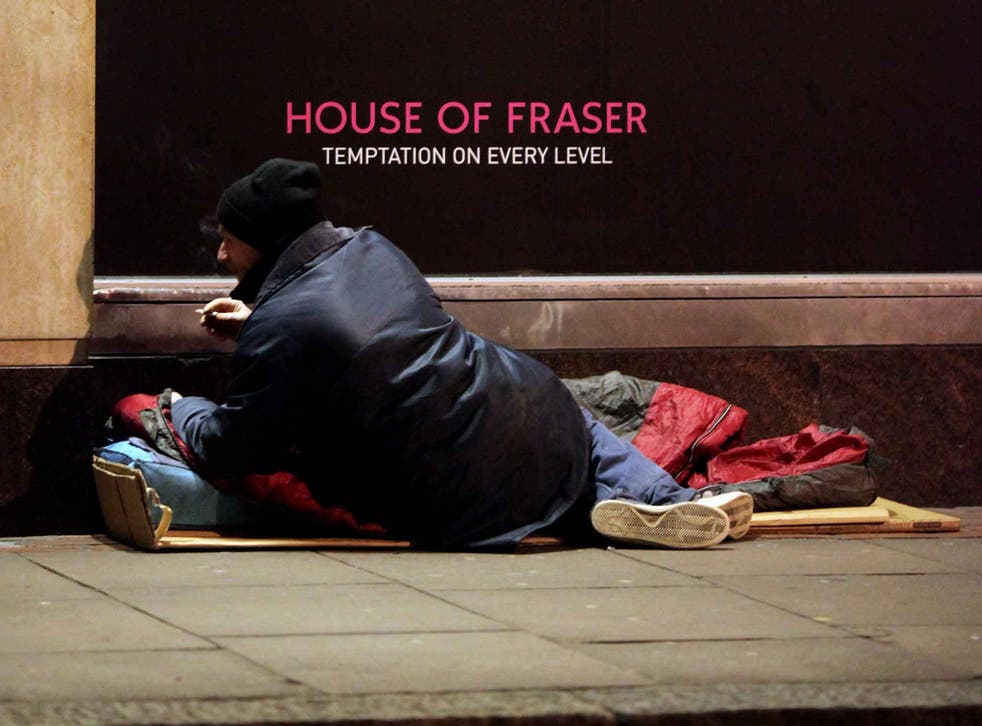 Young homeless people are being given tickets for night buses by a charity because there is nowhere else for them to sleep.
The New Horizon Youth Centre, based in central London, told The Guardian that its staff often gave young people bus tickets and information about the best routes to take so they had somewhere reasonably safe, warm and dry to spend the night.
Shelagh O'Connor, director of the New Horizon Youth Centre, said they were only able to find emergency beds for about half the people who came to them for help.
Most of the others would sleep in a squat, on the floor of someone else's bedroom, share a hostel room or pitch a tent in a park. Staff have sleeping bags to give to homeless people.
Bus tickets are given out when there is no other option with Ms O'Connor saying "they are safer riding buses than on the streets ".
"We tell them which routes to choose, so that they will be travelling around all night. They come back in the morning and have some cereal and a shower," she said.
Ms O'Connor said that in 2010 the centre had been able to find emergency accommodation for everyone who asked for help.
"It is a dire situation. It has never been as bad as this; I am extremely worried. It is so difficult at the moment and I can't see any new strategies being put in place that might improve the situation," she said.
"In the summer, staff gave bus tickets to a student so she would have somewhere relatively safe to stay before she took her exams. She rode the buses and went in and did her A-levels. You have to admire her determination."
St Mungo's, a charity which helps homeless people, has said the number of people sleeping rough in London has more than doubled in the last four years. According to Government figures, rough sleeping in England has gone up by 55 per cent since 2010.
The number of beds in hostels in England has fallen by 10 per cent over four years and about half of homelessness services have seen their funding reduced.
Ms O'Connor said: "In the past five years, the emergency places available for young people have become very restricted. My fear is we are creating a situation where 18- to 25-year-olds are going back to the streets."
Join our new commenting forum
Join thought-provoking conversations, follow other Independent readers and see their replies