Homelessness crisis reaches new high as 19,000 private renters forced onto streets in just one year
'Figures are a heartbreaking reminder of the devastating impact our drastic shortage of affordable homes is having,' says chief executive of Shelter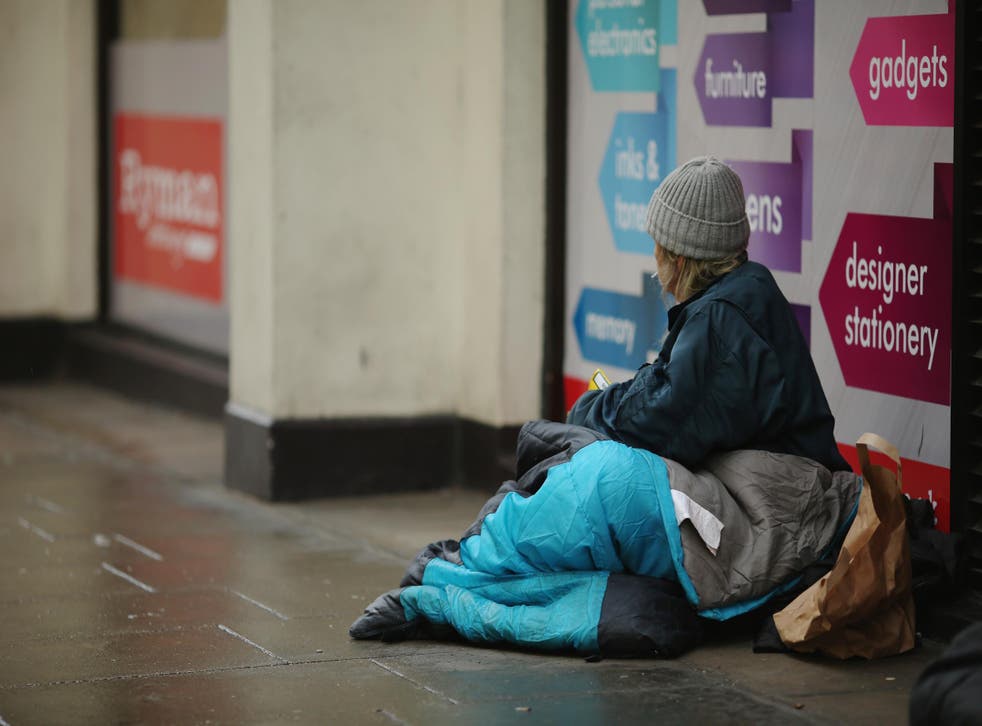 The number of private renters becoming homeless is at its highest level in England since records began.
Almost 19,000 households became homeless after being evicted by a private landlord in the last year, a 200 per cent increase compared to five years ago and the highest number on record.
Across all the sectors, just under 43,000 families were accepted as homeless by their local council in the last year – a rise of 35 per cent from five years ago.
According to official statistics released by the Department for Communities and Local Government, the end of an assured shorthold tenancy - the most common form of rental agreement - has become an increasingly common reason for becoming homeless.
The spiralling costs of housing coupled with cuts to welfare spending have been blamed for the steep rise.
English councils dealt with 200,930 requests for help from people on the verge of homelessness in the last year.
The top 12 poorest cities in UK

Show all 12
Jon Sparkes, head of homelessness charity, Crisis, said: "We need a change in the law to prevent more people from losing their home and to make sure all homeless people can get the help they need, while councils need the funding to make this work.
"Prevention has already been shown to work in Wales, where it has dramatically reduced the need for people to be re-housed."
A bill put forward by Bill Blackman MP to address the problem will have it's second reading in late October It proposes a new duty for all local authorities to take action on behalf of anyone threatened with homelessness within the next 56 days, regardless of what their priority status is.
Responding to the figures, chief executive of homelessness organisation Shelter Campbell Robb said: "These figures are a heartbreaking reminder of the devastating impact our drastic shortage of affordable homes is having.
"Every day we hear from families struggling to keep their heads above water when faced with the double blow of welfare cuts and expensive, unstable private renting, with far too many ultimately losing the battle to stay in their home.
"On top of this, stripped back budgets and a drought of affordable homes are making it increasingly difficult for overburdened councils to find homeless families anywhere suitable to live."
Register for free to continue reading
Registration is a free and easy way to support our truly independent journalism
By registering, you will also enjoy limited access to Premium articles, exclusive newsletters, commenting, and virtual events with our leading journalists
Already have an account? sign in
Register for free to continue reading
Registration is a free and easy way to support our truly independent journalism
By registering, you will also enjoy limited access to Premium articles, exclusive newsletters, commenting, and virtual events with our leading journalists
Already have an account? sign in
Join our new commenting forum
Join thought-provoking conversations, follow other Independent readers and see their replies