Homelessness among old people soars by 39%, official figures reveal
Local housing allowance is not keeping up with rent increases, campaigners say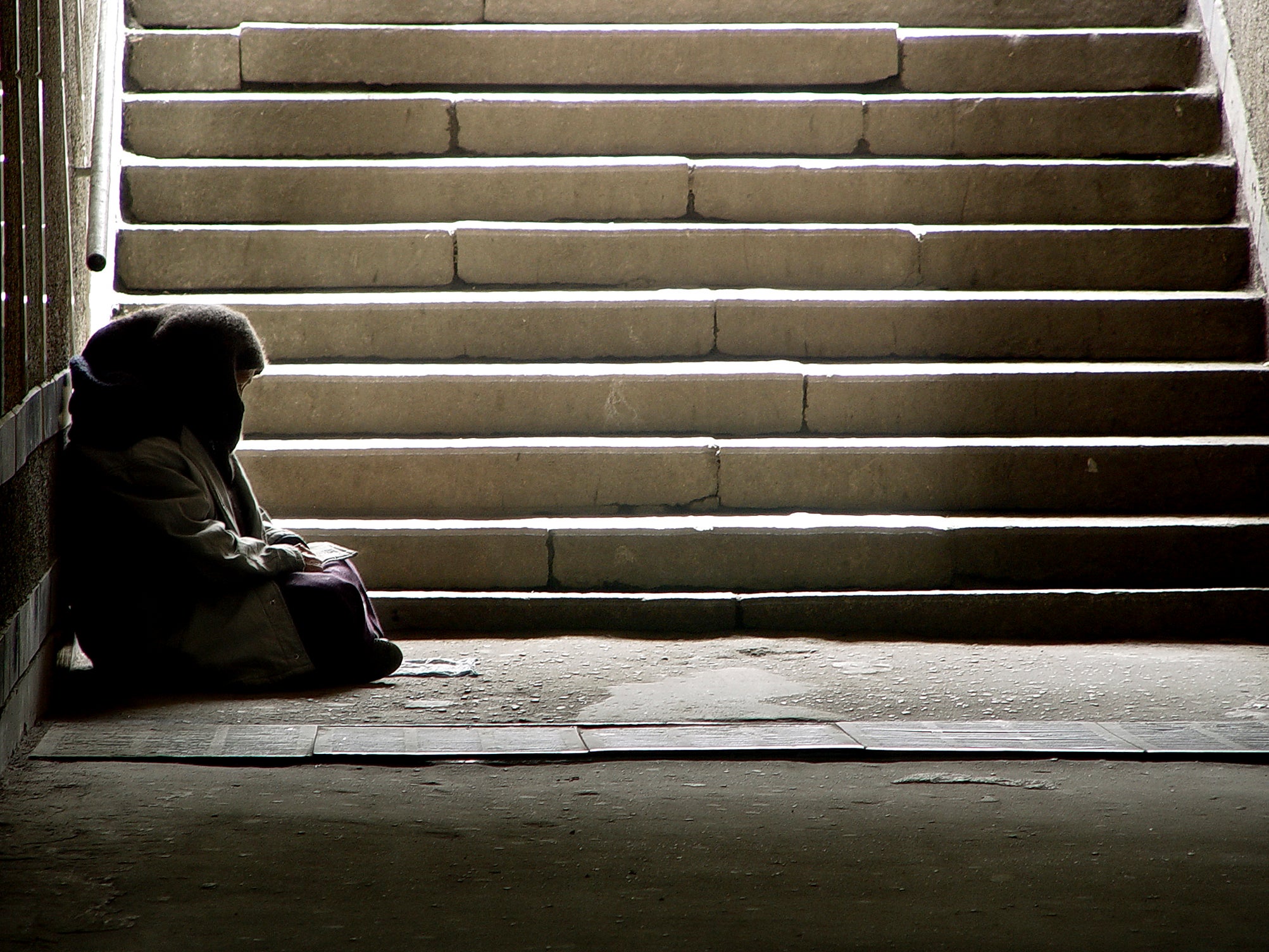 The number of older people falling into homelessness has surged in recent years as benefit cuts leave them struggling to make ends meet.
Official data show there has been a 39 per cent rise in people over 60 approaching the authorities because they are in need of housing by local councils over the last five years, with the figure increasing from 1,800 in 2012-13 to 2,500 in 2017-18.
The new figures, published by the Office for National Statistics (ONS), show that Northern Ireland has also seen a marked increase (30 per cent) in the number of older households presenting as homeless, from 1,875 to 2,445 during the same period.
Scotland has seen a small increase of 9 per cent, with the figure increasing from 1,278 to 1,391.
Campaigners said the rise was in large part because the level of local housing allowance and other benefits were not keeping up with rent increases, as well as the lack of affordable housing.
Muslim youth charity AMYA deliver meals to homeless people in London
Show all 9
The surge in older people asking for assistance coincided with a drop in the number of applications from those aged 16-24, which has fallen by 29 per cent in England and Scotland and 28 per cent in Northern Ireland.
But charities said this decrease must be treated with caution, saying many young people without a home end up staying with friends rather than appealing to their local council's housing service.
Data for older adults in Wales is not currently available, while figures for young people only go back to 2015.
ONS statisticians said reasons for these trends were "not currently understood".
Caroline Abrahams, charity director at Age UK, said: "Local housing allowance and benefit levels are not keeping up with rent increases, meaning some older people are struggling to make ends meet.
"Unless more decent affordable housing becomes available, such as social or supported housing, we fear that more vulnerable older people will become homeless."
Imogen Farhan, from the charity Reform, said their research had found that young people in crisis tended to look for a friend with a spare sofa rather than their local council's housing service.
She added: "There is also a postcode lottery in the ability of local services, such as A&E departments and Jobcentre Plus, to accurately refer young people they encounter who are at risk of homelessness to local housing services."
Support free-thinking journalism and attend Independent events
It comes after separate figures last week found that the number of families considered homeless in England had surged by 11 per cent, with a household found to be without a home every four minutes.
It also showed that in the first three months of this year, there were 25,130 families with children identified as homeless, compared with 22,700 the previous quarter.
The number of children living in temporary accommodation, such as B&Bs, hostels and council-owned properties, meanwhile, hit a 13-year high OF 126,020, up 83 per cent since its the lowest point in June 2011.
Communities Secretary Rt Hon Robert Jenrick MP said: "The latest figures show the number of vulnerable people sleeping on our streets has fallen for the first time in eight years with particularly encouraging results in those areas funded by our Rough Sleeping Initiative. A recent evaluation found the number of people sleeping rough is around a third lower than it would have been had the initiative not been in place.
"We are also investing £1.2bn to tackle all forms of homelessness, and have made the most ambitious change to homelessness legislation in a decade - helping more people than ever before access vital support to prevent them from becoming homeless in the first place."
Join our commenting forum
Join thought-provoking conversations, follow other Independent readers and see their replies