Household debt soars as wages stagnate
TUC claims workers are borrowing just to stay afloat as wages no longer meet the cost of living
Alan Jones
Sunday 08 January 2017 01:02 Comments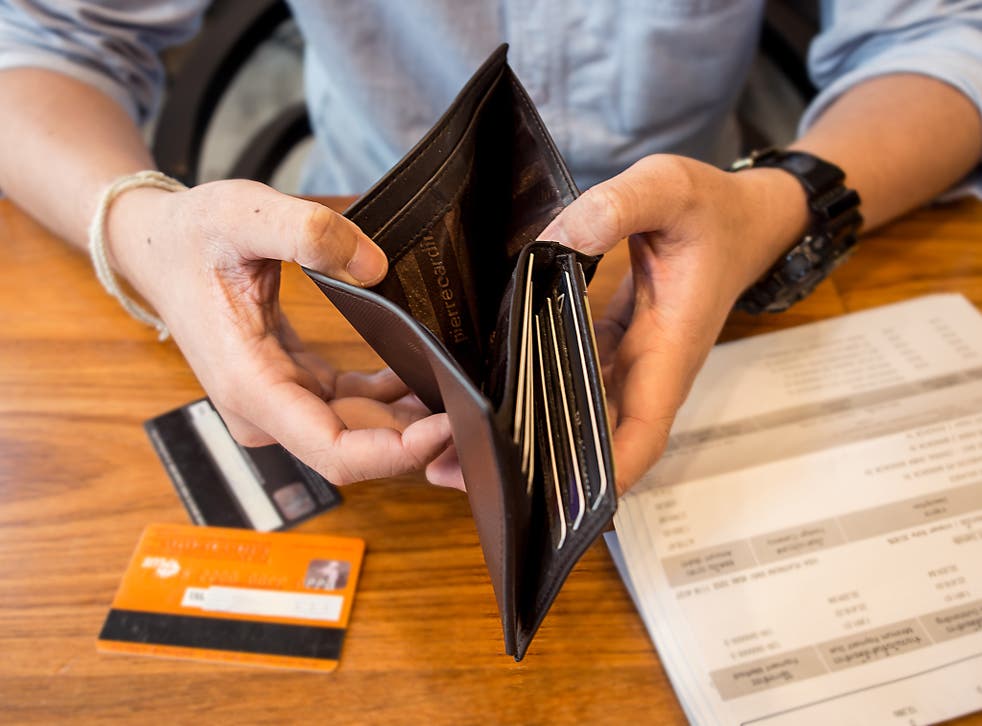 Household debt rose sharply last year, with more families having to borrow to supplement their pay, a study reveals.
Research by the TUC showed that unsecured debt, excluding mortgages, has reached a record high of £349bn. Unsecured debt as a share of household income is now 27.4 per cent, with consumer credit revealing "fundamental problems" with the economy, said the trade union body.
The TUC highlighted weak pay growth and low public investment, saying the Government should be worried. General secretary Frances O'Grady said: "These increases in household debt are a warning that families are struggling to get by on their pay alone. Unless the Government does more for working people, they could end the new year poorer than they start it.
"Employment may have risen, but wages are still worth less today than nine years ago. The Government is relying on debt-fuelled consumer spending to support the economy, with investment and trade in the doldrums since the financial crisis.
There's a lot the Government could do to help. Public sector workers who have suffered severe cuts to their real pay since 2010 are long overdue a decent pay rise. The minimum wage needs to keep rising so the lowest paid workers can keep up with rising prices, and a major programme of public investment in rail, roads, new homes and clean energy could be targeted at communities where decent jobs are in short supply."
UK news in pictures

Show all 50
Joanna Elson, chief executive of the Money Advice Trust charity, said: "This surge in unsecured debt is something that we should all be concerned about, particularly as we are entering uncertain times for the UK economy.
"The majority of borrowers will currently be able to cope with this extra debt. However, if the economy does indeed suffer in 2017, this borrowing could become more difficult to repay, and some households risk finding themselves exposed to sudden changes in financial circumstances."
Press Association
Register for free to continue reading
Registration is a free and easy way to support our truly independent journalism
By registering, you will also enjoy limited access to Premium articles, exclusive newsletters, commenting, and virtual events with our leading journalists
Already have an account? sign in
Join our new commenting forum
Join thought-provoking conversations, follow other Independent readers and see their replies