Government urged to lift housing benefits cap as 1 million families face homelessness
Exclusive: More than 30 homeless charities, faith leaders and MPs warn Chancellor that abandoning freeze on LHA for private is 'essential' for low-income families to avoid homelessness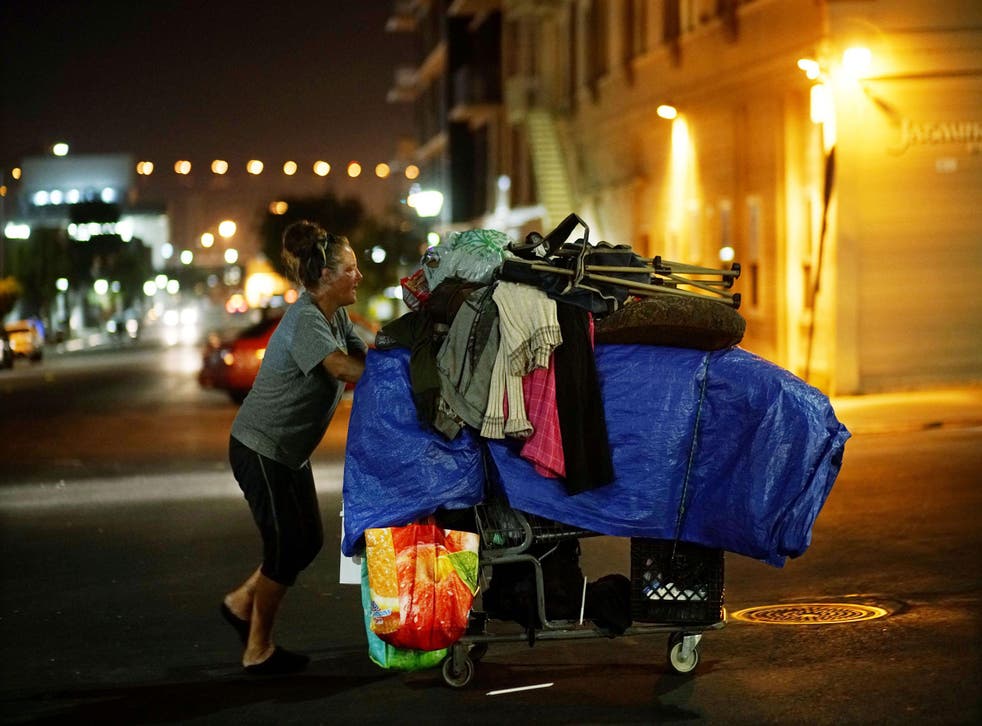 The Government must lift the cap on housing benefits or see a million households facing homelessness within the next two years, politicians and campaigners have warned.
In a cross-sector letter, shared exclusively with The Independent, more than 30 homeless charities, faith leaders and MPs have issued a direct warning to the Chancellor.
Abandoning the freeze on Local Housing Allowance (LHA) for private renters is "essential" in order for low-income families to avoid homelessness, they wrote.
The letter, whose signatories include Shelter and the Salvation Army, as well as a number of MPs, cites new figures showing that the average family on the housing benefit is typically £35 a month worse off as a result of the freeze — a shortfall that is projected to reach £108 by 2020.
If the freeze is not lifted, the letter warns, previous research shows that more than one million households in Britain could be at risk of homelessness by 2020.
LHA is paid to low-income private renters to help them with housing costs but has been frozen since April 2016, despite private rents having risen by 22 per cent since 2010. Inflation means the freeze is a cut in real terms.
The letter's warning echo the concerns expressed by local council leaders across England and Wales, who earlier this week also urged the Chancellor to lift the cap on LHA, saying it is crucial in allowing them to help prevent people losing their homes.
In total, 96 per cent of local authorities surveyed said the number of people being made homeless "would increase" if the Government's freeze on LHA is maintained until 2020, while 92 per cent said removing the LHA freeze would reduce homelessness.
The National Audit Office (NAO) recently revealed that since the benefit cuts began in 2011, the number of homeless households in temporary accommodation had increased from fewer than 49,000 to around 77,000.
The research stated that the LHA changes have likely contributed to this rise in homelessness, with local authorities having spent £1.15 billion on homelessness services in 2015/16 - the majority of which was on temporary accommodation.
The letter concludes: "We call on Government to announce in the Autumn Budget that it will end the freeze on LHA by April 2018. This is essential if low-income households are able to get a private tenancy and avoid homelessness," the letter states.
UK news in pictures

Show all 50
"It would help people to afford their rent, remain in their homes, and reduce the number of people being made homeless every day."
A government spokersperson said the housing benefit reforms were "restoring fairness to the system while ensuring a strong safety net is in place."
They added: "We continue to spend around £24bn a year to support the most vulnerable and we are providing 30 per cent of the savings from the LHA freeze to those areas with high rents."
They said the government had also "allocated £550 million until 2020 to tackle homelessness and rough sleeping, with a focus on preventing it from happening in the first place."
Join our new commenting forum
Join thought-provoking conversations, follow other Independent readers and see their replies