Hull vicar compares homosexuality to paedophilia
The vicar has criticised a cleric's decision to support an LGBT pride march by York Minster, pictured, asking if the same warm treatment would be extended to paedophiles and adulterers?
Siobhan Fenton
Saturday 20 June 2015 16:15 Comments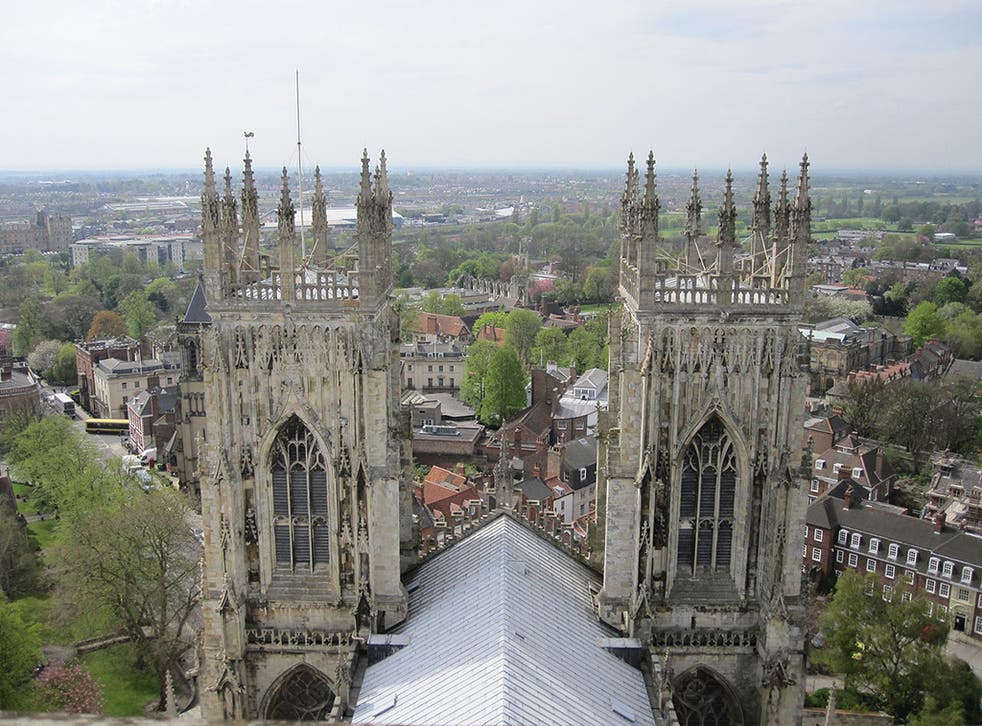 A vicar from Hull has sparked criticism after comparing homosexuality to paedophilia and adultery.
Reverend Melvin Tinker, vicar of St John in Newland in Hull, made the comments in a radio interview on Friday. In the interview he criticised a York Minster Canon's decision to give a LGBT Pride march his blessing.
Tinker said: "Would he [the Canon] say serial adulterers should be welcome in the church? Should he say that people who are engaged in paedophilia should be involved in the church?"
When asked by the Minster FM interviewer if he was likening homosexuality to paedophilia, Tinker said: "We are talking about moral categories here, and if homosexual sex falls into the immoral category, then it is in the same category as any other immoral action."
The interviewer then said that unlike paedophilia, homosexuality is legal. To which Tinker replied: "At one time of course homosexual genital activity was illegal."
In a statement, Hull and East Riding LGBT Christian Fellowship said that Tinker's comments do not represent all Christians. They said: "Although we have a long way to go, that's not actually the view of people in the pews, and dare I say it probably isn't the view of the people that sit in his pews."
In an interview today, Tinker defended his comments. He told the BBC that it was "out of place" for a clergyman to be blessing a gay pride parade.
Register for free to continue reading
Registration is a free and easy way to support our truly independent journalism
By registering, you will also enjoy limited access to Premium articles, exclusive newsletters, commenting, and virtual events with our leading journalists
Already have an account? sign in
Join our new commenting forum
Join thought-provoking conversations, follow other Independent readers and see their replies