Human rights activists demand arrest of prince accused of torture during Bahrain uprising
Campaigners hope today's 'dossier' will encourage police to question Prince Nasser bin Hamad Al Khalifa while he is London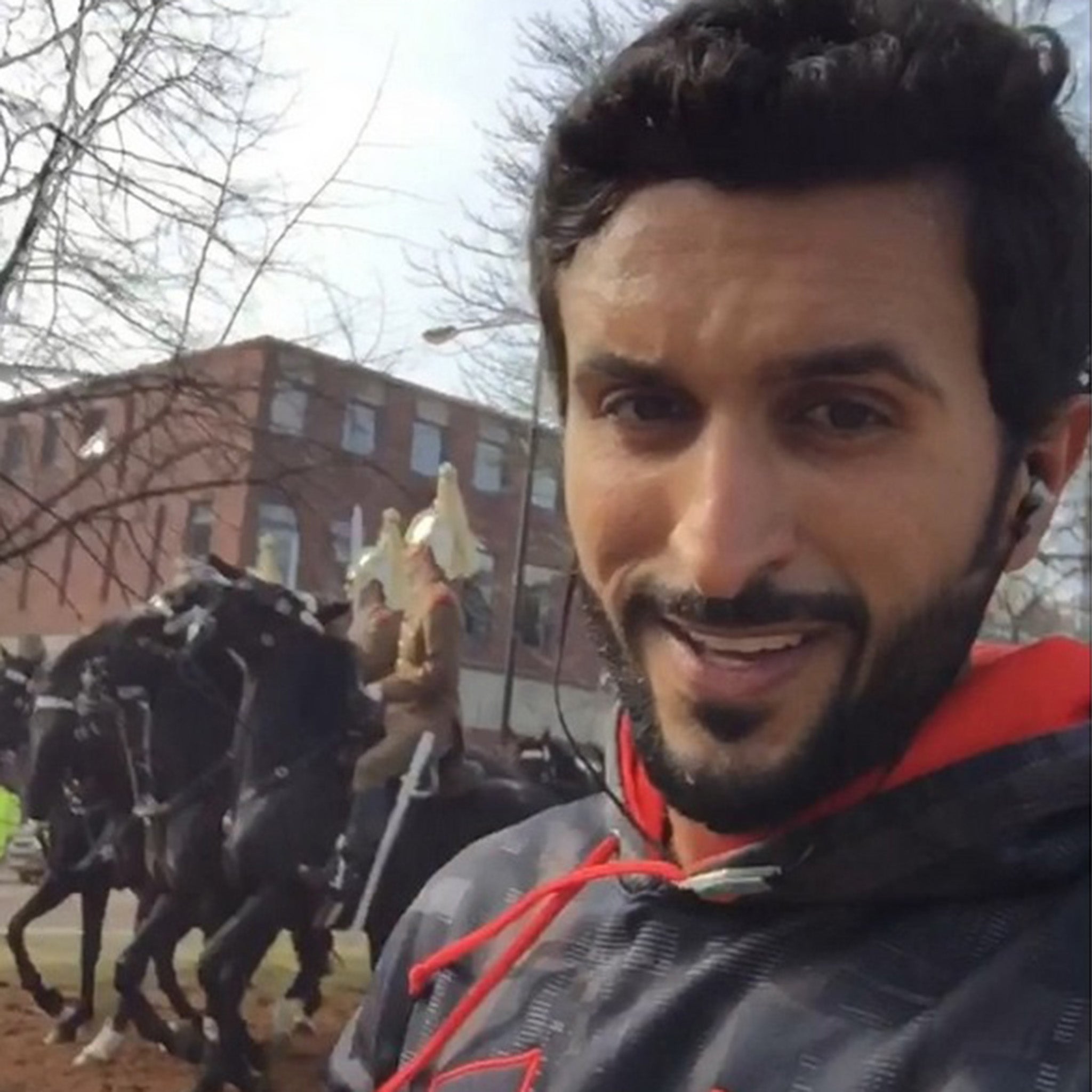 Human rights activists have demanded that Scotland Yard arrest a Bahraini prince accused of torture – after the royal let slip he had returned to the UK by posting a video on Instagram.
Yesterday, campaigners presented the Metropolitan Police with a "dossier" of new claims against Prince Nasser bin Hamad al-Khalifa, who they say was involved in the torture of prisoners during a pro-democracy uprising in Bahrain in 2011.
The Bahraini royal, who is the son of the King of the Gulf country , is believed to be staying at a hotel in central London. On Thursday he posted a video online of himself running in Hyde Park, with a squadron of the Life Guards of the Household Cavalry in the background.
The post on Instagram was captioned: "That's how it feels and sounds when you run in Hyde Park, London."
His visit comes after the High Court ruled in October 2014 that Prince Nasser did not have diplomatic immunity from prosecution, overturning a previous Crown Prosecution Service decision.
But to the dismay of campaigners, Scotland Yard said there was insufficient evidence to pursue a case. The Government said Prince Nasser was "welcome" in Britain.
Now campaigners hope new information will encourage police to open a new investigation and question Prince Nasser while he is London.
Prince Nasser has denied any involvement in torture Since the court ruling last year he has visited Britain on at least one occasion, during which he met with defence officials and David Cameron's envoy to the Middle East.
Less than a month after the meeting, Bahrain signed a deal to establish a new Royal Navy base in the Gulf country.
Amnesty International has repeatedly expressed "serious concerns" over human rights in Bahrain, where it says there is "huge crackdown on freedom of expression".
Last year's High Court case arose after a refugee from Bahrain, referred to as FF, sought the arrest of Prince Nasser in London. Under international law Britain must investigate war crimes and FF claimed he had been tortured by Bahraini authorities – but not Prince Nasser directly.
Yesterday lawyers acting for FF delivered a fresh dossier to Scotland Yard's specialist War Crimes Unit.
-
Since publication of this report the following statement has been received on behalf of Prince Nasser:
"The allegations are entirely false and categorically denied by Prince Nasser. The presentation of the "dossier" to the police is a politically-motivated and opportunistic attempt to use the British justice system once again to ventilate damaging allegations about Prince Nasser.
FF stated last October that he intended to submit further evidence to the police, but some five months passed and nothing had been forthcoming until today. The timing of the actions of the campaigners suggests this is nothing more than a publicity stunt designed to coincide with Prince Nasser's visit to the UK and FF's lawyers' threatening earlier this week to bring judicial review proceedings in respect of the UK-Bahrain naval agreement.
The police have previously declined to investigate Prince Nasser on the basis of the insufficiency of the evidence against him. The submission of this new dossier at this time coincides with other attempts by opposition activists to exploit the British justice system to influence UK-Bahraini relations."
Prince Nasser Bin Hamad Al Khalifa
We wish to clarify that the "dossier" referred to in this article had not been seen by the Independent and that our article was not intended to make any comment on its veracity or otherwise. We apologise if this was not clear as no such contrary impression was intended.