British human rights lawyer to become ICC's chief prosecutor
Karim Khan was appointed as special adviser to the UN in 2018, looking at Isis crimes in Iraq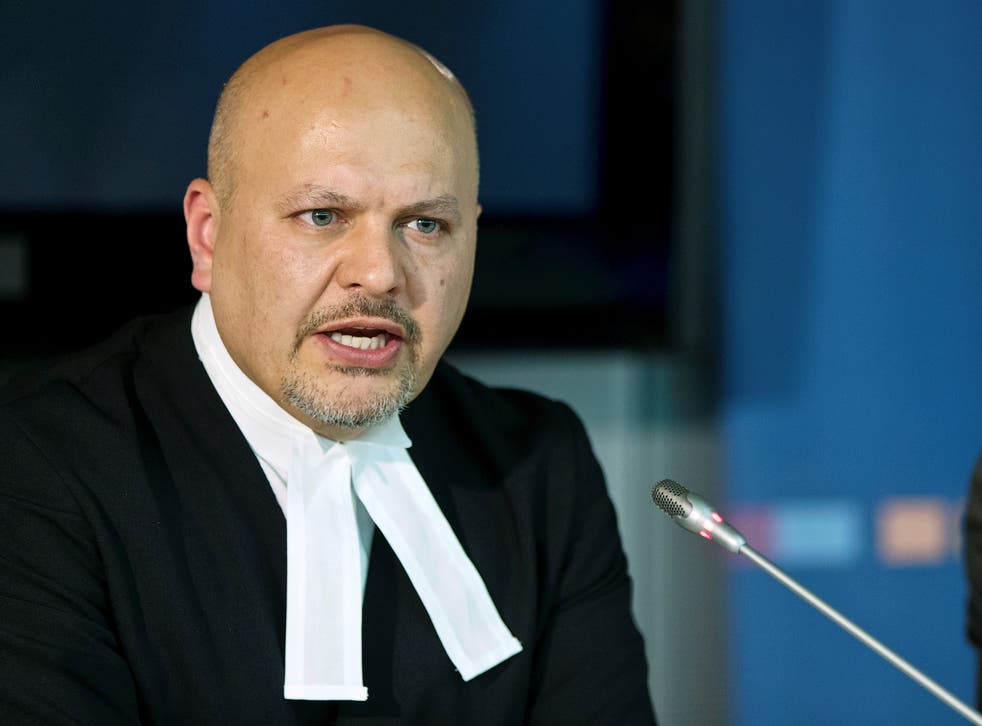 A British QC has been appointed the new chief prosecutor for the international criminal court (ICC) after securing 131 votes from member states.
British lawyer Karim Khan will replace Fatou Bensouda from the Gambia when his nine-year term begins on 16 June.
Mr Khan, 50, beat candidates from Ireland, Spain and Italy to win on a second round of voting with support from 72 nations – 10 more than the 62 needed.
Mr Khan was called to the English bar in 1992, and in 2018, UN Secretary-General António Guterres appointed Mr Khan as Special Adviser to head a UN investigative team assisting the Iraqi government to hold Isis terrorists accountable for war crimes and crimes against humanity and genocide.
Within his nine-year term, Khan is tasked with trying to secure more convictions and spread acceptance of the court's jurisdiction across the globe.
He will also be tasked with deciding the next steps on the investigation into war crimes in Afghanistan, and the contentious investigation into the 2014 Israel-Palestinian conflict in Gaza.
The European Parliament this week called for a worldwide ban on arms sales to Saudi Arabia, also called for an ICC war crimes investigation into the civil war in Yemen.
Mr Khan will also tackle increasing the court's legitimacy among the many member states that refuse to recognise its jurisdiction – including the US, Russia and China.
The court has also faced scepticism in Africa as leaders from that continent have increasingly become the focus of the Hague-based court.
Mr Khan has worked as a prosecutor, victim attorney and defence lawyer in the International Criminal Tribunal for Rwanda (ICTR), the International Criminal Tribunal for the Former -Yugoslavia (ICTY), the Extraordinary Chambers within the Cambodian Courts (ECCC), the Special Court for Lebanon and the Special Court for Sierra Leone. 
Mr Khan's place on the shortlist was recommended by the Kenyan government after he acted as defence counsel for Kenyan Vice president, William Ruto, when he was being tried for crimes against humanity by the ICC. In 2016, these charges were dropped after what the ICC called a "troubling incidence of witness interference and intolerable political meddling.
A number of Kenyan NGOs wrote to the ICC raising points of "possible implications"as a result of "conflict of roles" regarding his defence of Vice President Ruto. 
A response to this letter from Mr Khan states that contrary to arguments put forth by the organisations – who Mr Khan describes as having "limited knowledge of the details" – he worked to protect key witness Meshack Yebei, who was killed in 2014.
Join our new commenting forum
Join thought-provoking conversations, follow other Independent readers and see their replies