The ICC decision over investigating alleged war crimes in the Occupied Palestinian Territories is a big step
The move has sparked a fierce backlash in Israel, but human rights groups say it is important for victims of all sides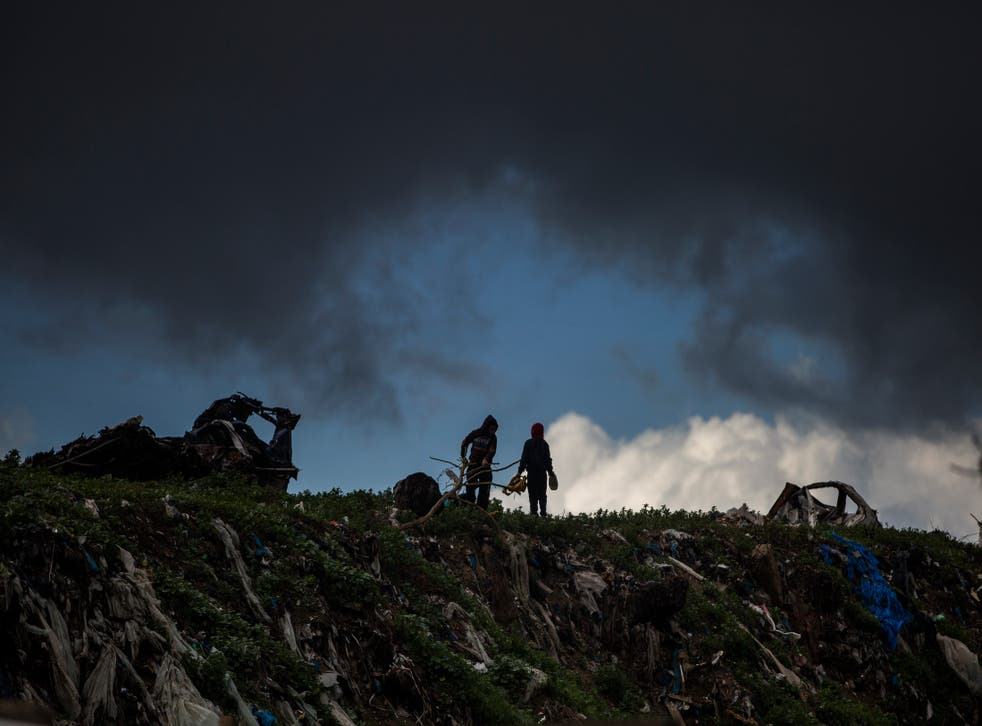 It was a pretty momentous decision to announce at close of play on a Friday night.
Snuck in at the end of this week, the International Criminal Court (ICC) suddenly said it had ruled that it did have jurisdiction over the Occupied Palestinian Territories (OPT).
It effectively greenlights a formal investigation into alleged war crimes committed by Israelis and Palestinians, including the Israeli army and Palestinian militant group Hamas.
The ICC's chief prosecutor, Fatou Bensouda, said she would now examine the 2014 Gaza war between Israel and militant groups in Hamas-controlled Gaza; the 2018 Gaza border protests; and Israeli settlements in occupied territory.
Despite the fact that both Israelis and Palestinians could be in the dock, the Palestinian Authority, who initially requested that the ICC investigate, warmly welcomed it as "a historic day for the principle of accountability". International and local rights groups believe it is the first step towards getting justice for victims.
The leadership in Israel are less enthused and have vowed to fight back. The Israeli prime minister, Benjamin Netanyahu, angrily declared it a "perversion of justice" and "pure antisemitism" and accused the ICC of wanting to investigate "fake war crimes".
Gabi Ashkenazi, the country's current foreign minister – and a former chief of staff of the Israeli army – dismissed the ICC as a "political tool of anti-Israeli propaganda".
Danny Danon, Israel's former representative to the UN, even said Bensouda should herself be in the dock, accusing her of ignoring crimes in other parts of the world and unfairly focusing on Israel.
The decision has sparked such fierce backlash in Israel, which is not a member of the ICC, in part because Israel argues that the court does not have jurisdiction as the Palestinians do not have statehood. Palestine became a member of the ICC in 2015, meaning they can ask the court to investigate crimes, which they did.
Friday's ICC ruling confirmed they did have jurisdiction to investigate crimes in the OPT.
The investigation could also present a very tricky situation for anyone who subsequently faces charges.
Any state party to the Rome Statute of the ICC, including the UK and most of Europe, are under obligation to fully cooperate with the probe, which could mean fulfilling a request for the arrest and surrender to the ICC of anyone the court indicts.
In short, it means that travel for an individual who is charged could come with possible extradition to The Hague – even if you're visiting a friendly state. Since Palestine is one of those state parties, the Palestinians themselves will be under pressure to extradite anybody who is charged within their territories.
But repercussions for individuals aside, international and local rights groups say this is momentous for those who have faced "a wall of impunity". They say we will finally see people from all sides held to account and victims getting justice – while it could also deter others from committing such crimes.
"We look at the ICC investigation as having a role of preventing future crimes," Shawan Jabarin, of prominent Palestinian rights group al-Haq – based in the occupied West Bank – told The Independent. "If criminals do not pay the price of their crimes, they will continue to commit them going forward. If you hold them accountable, they will count to 10 first."
He added that the probe is not a "stick to beat the other side" or a tit-for-tat opportunity but a "genuine step if you want to achieve real peace, and the future protection for civilians".
"The continued culture of impunity means continued crimes, damaging any opportunity for any real peace," he said.
Omar Shakir, from New-York based Human Rights Watch, agreed, saying that it is particularly important as there has been no accountability domestically either within the Israeli or Palestinian legal systems. For violators, he said, the ICC probe will show that "days, months, even years can go by, but they can still be held accountable for their actions".
Israeli rights group B'Tselem, which also welcomed the ICC probe, said they hoped the ICC's decision might have an immediate restraining effect on Israeli actions – pointing to what they alleged were attempts in recent days to forcibly transfer Palestinian communities in the West Bank's South Hebron Hills and in the Jordan Valley.
This could also apply to the other side – perhaps restraining the indiscriminate rocket fire launched by militants in Gaza into southern Israel.
It's still not yet known how successful the probe will be and no doubt there will be furious pushback. But rights groups see this at least as a step towards accountability and the end of impunity, which could lay more fruitful groundwork for peace.
Join our new commenting forum
Join thought-provoking conversations, follow other Independent readers and see their replies