Female trafficking victims unlawfully held in UK jails due to 'disturbing' failure to identify exploitation, finds report
Exclusive: Women who commit offences as result of coercion by traffickers jailed in breach of Modern Slavery Act 2015 as hostile environment drives 'relentless' focus on deportation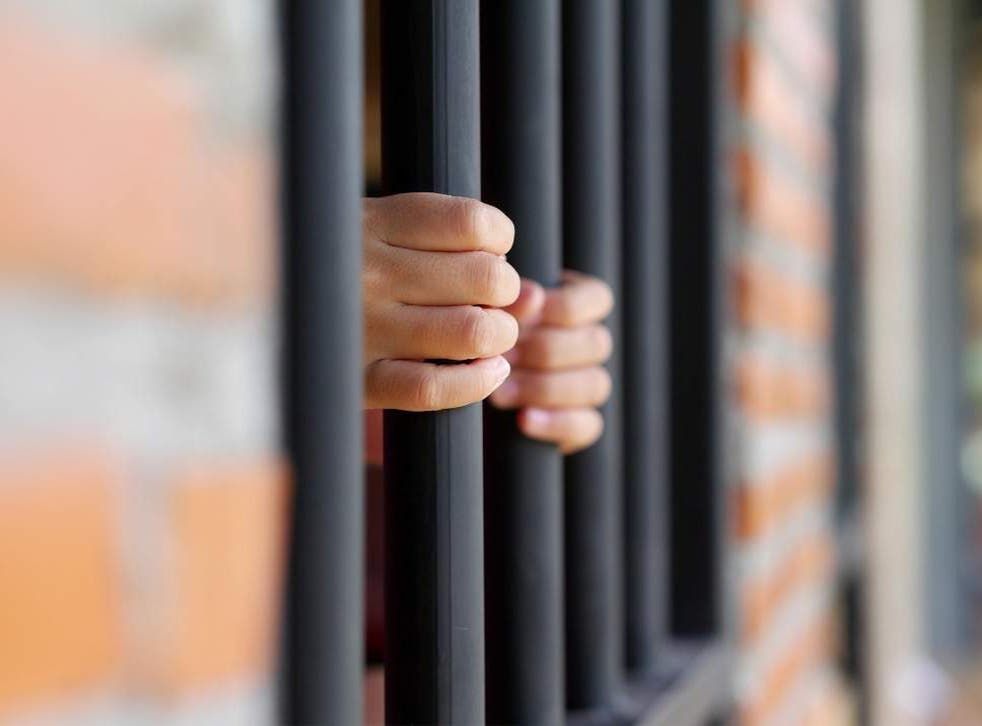 Female victims of human trafficking are being routinely held in prison in breach of the law because of a "disturbing" government failure to identify exploitation, The Independent can reveal.
Foreign national women who have committed offences as a result of exploitation and coercion by traffickers are routinely jailed in breach of Modern Slavery Act 2015, according to new research by the Prison Reform Trust.
The problem has been driven by an "overarching" aim of government policy in recent years to deport foreign national offenders as quickly as possible, with the stated intention to create a hostile environment for illegal immigrants, the report finds.
It will fuel concerns about the government's treatment of modern slavery victims after it emerged earlier this year that victims were facing deportation from the UK despite fearing for their lives in their home countries.
Of the 585 foreign national female prisoners studied for the report between February 2013 and March 2017, 45 were identified as victims or potential victims of trafficking, suggesting one in 12 non-British inmates are affected.
Their crimes included cannabis production, prostitution related offences and begging, as well as fraud and false document offences – indicator offences for trafficking and coercion.
One woman, who was forced into prostitution and cannabis production after being trafficked from Vietnam in the back of a lorry, spent more than five months in prison before she was recognised as a victim of human trafficking by the National Referral Mechanism (NRM). Her charges were subsequently dropped and she was released into safe accommodation with specialist support.
Katy Swaine Williams, senior project officer at the Prison Reform Trust's Transforming Lives programme to reduce women's imprisonment, told The Independent there appeared to be a "conflict of interest" in government between immigration control and protecting victims of trafficking.
"Despite legislation to protect victims of trafficking, current processes are failing to identify vulnerable women and prevent their prosecution for offences they were compelled to commit," she said.
"There are conflicted priorities here. The hostile environment is an important question to raise – is the government thinking first and foremost about immigration, while trafficking is further down on the priority list?
"How do we reconcile this context of hostile environment with our overriding objective of eradicating trafficking, when in fact people who are victims of trafficking are in many cases likely to be vulnerable foreign national women who will be on the margins?
"We need strong leadership from the top saying protecting victims is the priority."
A statutory defence is in place for victims of human trafficking and modern slavery in the UK who are coerced or compelled to commit offences in section 45, Modern Slavery Act 2015.
Yet the research by Hibiscus, confirmed in recent police and Crown Prosecution Service (CPS) inspectorate reports, suggests a continuing failure to ensure victims are identified, protected and supported in a timely fashion.
As home secretary and then prime minister, Theresa May vowed to lead a crackdown on modern slavery, writing in 2016 that it was the "great human rights issue of our time".
She said: "I am determined that we will make it a national and international mission to rid our world of this barbaric evil."
The report also raises concerns that there is no official data on the number or experiences of victims of trafficking who are wrongly prosecuted for offences carried out due to exploitation.
This constrains any meaningful assessment of the extent to which criminal justice agencies are complying with the law, it states.
Responding to the findings, Kate Roberts, director the Human Trafficking Foundation, said: "It is deeply disappointing to see that, in spite of the provisions within the Modern Slavery Act 2015, trafficked women are still being imprisoned for crimes they have been forced to commit.
Modern Slavery in the UK

Show all 13
"This plays into the hands of traffickers who tell their victims that the authorities are not on their side and will not believe or protect them. The injustice of imprisonment and denial of rehabilitative support to recover from their exploitation makes it highly likely that on release from prison trafficked women are highly likely to slip back into exploitation.
"We need to have identification and support systems in place to break this cycle."
A government spokesperson said: "Modern slavery and human trafficking are abhorrent crimes which this Government is working to tackle.
"We have been clear that, as set out in the Modern Slavery Act, victims of modern slavery should not be prosecuted for criminal offences they were forced to commit as a result of exploitation.
"We have commissioned an independent review of the Modern Slavery Act which will consider the implementation of the statutory defence for victims and help us to identify what more we can do to tackle these terrible crimes."
Register for free to continue reading
Registration is a free and easy way to support our truly independent journalism
By registering, you will also enjoy limited access to Premium articles, exclusive newsletters, commenting, and virtual events with our leading journalists
Already have an account? sign in
Register for free to continue reading
Registration is a free and easy way to support our truly independent journalism
By registering, you will also enjoy limited access to Premium articles, exclusive newsletters, commenting, and virtual events with our leading journalists
Already have an account? sign in
Join our new commenting forum
Join thought-provoking conversations, follow other Independent readers and see their replies