Hunger-striking asylum seeker Isa Muaza back in UK after botched removal in private jet
Cahal Milmo
Sunday 01 December 2013 19:12 Comments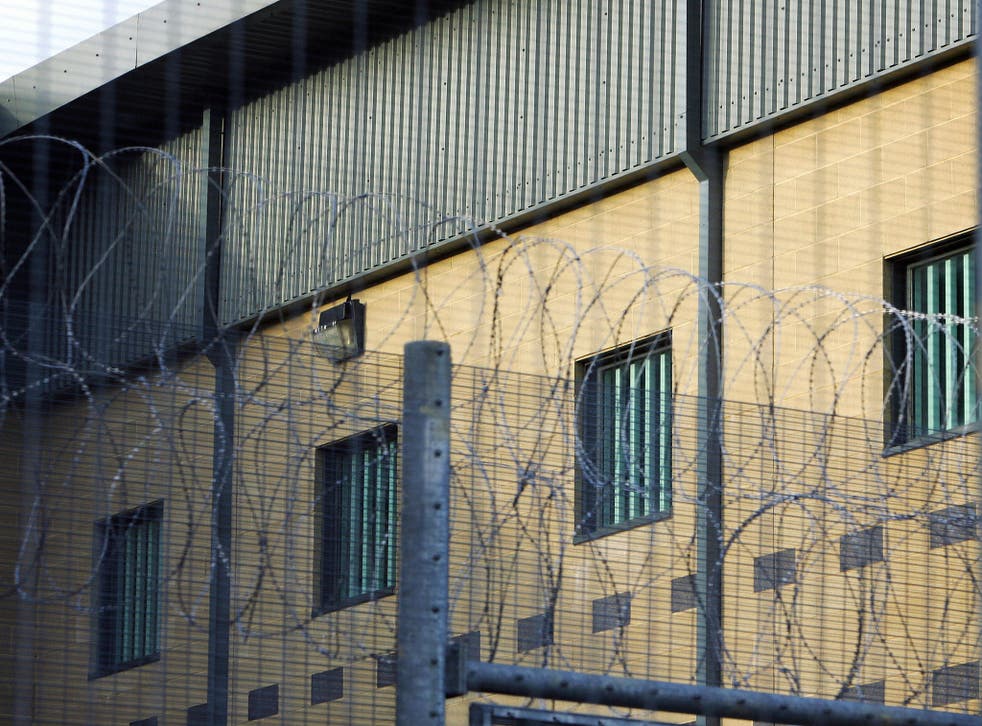 Lawyers for a gravely-ill Nigerian hunger striker are to make a fresh attempt to halt his deportation after he endured a botched removal from Britain involving a 20-hour flight on a private jet hired at a cost of up to £110,000.
Isa Muaza, who has refused food for 100 days and is said to be near death, was flown out of the country on Friday morning after last-ditch legal applications failed but was returned to Britain on Saturday after the Nigerian authorities apparently refused the plane permission to land.
The extraordinary flight, which brings the cost of dealing with Mr Muaza's case to an estimated £200,000, resulted in the private jet hired from a charter company making a two-hour stop in Malta amid reports of a dispute over landing rights before it flew back to Luton airport in Bedfordshire.
Supporters of Mr Muaza, who is being held in the medical unit at the Harmondsworth detention centre near Heathrow, described his treatment as "inhuman" and said they could not rule out a fresh attempt to remove him ahead of a renewed approach to the courts in the coming days.
Doctors have repeatedly ruled that Mr Muaza, who is said to have lost 40 per cent of his bodyweight, is too ill to be held in a detention centre and is also said to suffer from mental illness. Home Office sources insisted he was medically examined prior to Friday's flight.
The 47-year-old, who arrived in Britain seven years ago from north east Nigeria, has said he fears execution by the Islamist group Boko Haram if he returns after he refused to join its ranks. He claims that two members of his family have been murdered by the militants.
Toufique Hossain, his solicitor, from law firm Duncan Lewis, told The Independent: "It is quite clear that the Home Office has taken a decision to get my client out of this country as soon as possible, even taking the highly unusual decision to hire a private aircraft to do so.
"Now after what has happened, he is an extremely distressed man. When he boarded that plane on Friday he thought that was it - the doors were locked and he genuinely believes he will be persecuted upon his return. We are now looking at our options to stop what is going on."
While the Home Office has routinely chartered private aircraft to remove large numbers of immigration detainees to locations such as Sri Lanka or Iraq, the use of a jet is to transport an individual is rare and is estimated to have cost £80,000 to £110,000.
It is understood that the Nigerian authorities refused the plane, hired from Air Scotland Charter Ltd, permission to land, forcing it to make an unscheduled stop in Malta for two hours, during which Mr Muaza was removed from the aircraft. There were unconfirmed reports of a dispute in Malta over the unexpected arrival of the flight.
Campaigners, who have produced a letter signed by senior politicians, clerics and celebrities including the actors Juliet Stevenson and Dame Harriet Walter condemning Mr Muaza's treatment, accused Home Secretary Theresa May of sacrificing humane conduct to appear tough on migrants.
Julian Huppert, the Liberal Democrat MP, said: "Mrs May has got this wrong on several levels. On a human level, someone who is so clearly ill should not be deported. Also, how can this be seen as value for money? Whether out of humanity or financial prudence, she has got this wrong.
A Home Office spokeswoman declined to comment on Mr Muaza's case.
Register for free to continue reading
Registration is a free and easy way to support our truly independent journalism
By registering, you will also enjoy limited access to Premium articles, exclusive newsletters, commenting, and virtual events with our leading journalists
Already have an account? sign in
Join our new commenting forum
Join thought-provoking conversations, follow other Independent readers and see their replies