I meant to say frack North-west, says Tory peer Lord Howell
George Osborne's father-in-law continues to court controversy with new remarks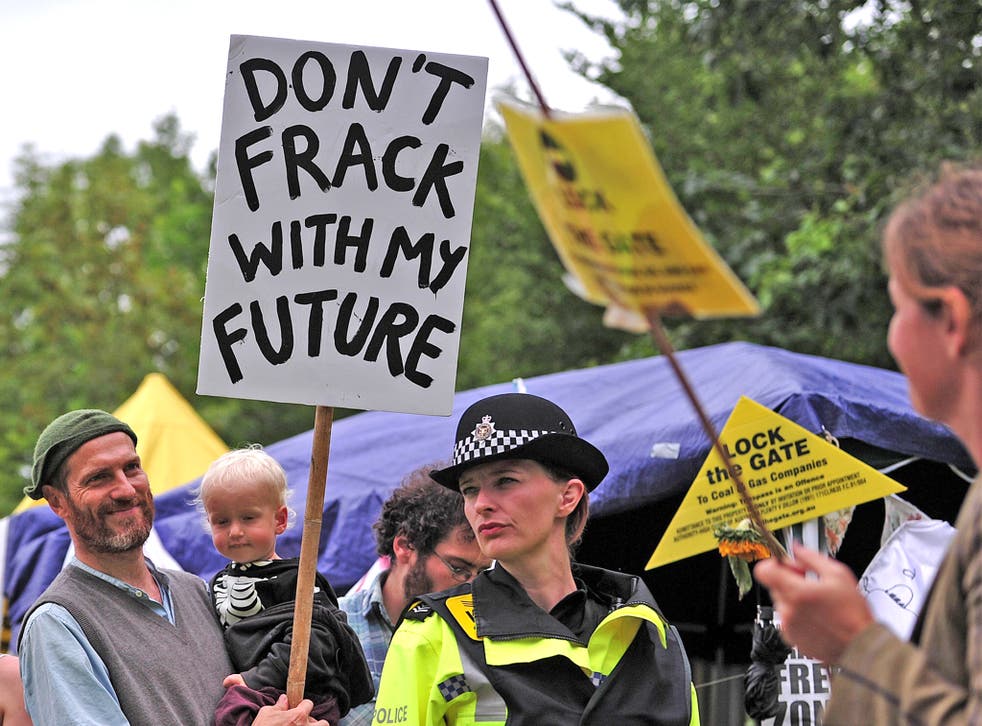 Lord Howell, the Tory Peer, has admitted that he had made a mistake in his controversial remarks about fracking – only to clarify that when he said drilling should be carried out in the North-east he in fact meant the North-west of England.
Instead of rowing back on his comments made in the House of Lords earlier in the week, which he admitted had caused a "huge furore", the peer, George Osborne's father-in-law, is quoted as saying in The Daily Telegraph that fracking should "be far away from residences in unloved places that are not environmentally sensitive".
He goes on to lament the construction of wind farms "in sensitive places down in Sussex," according to the newspaper.
His comments are likely to be deemed insulting to people living in the north of England. On Tuesday he described north-east England as "desolate and uninhabited" landscapes that were suitable for fracking.
The chief executive of the fracking company Cuadrilla, which already operates in Lancashire, has pledged to continue with plans to explore for oil in the village of Balcombe, West Sussex, as the number of arrests linked to protests against the project hit 25 after a week of demonstrations. Francis Egan acknowledged that the protests had delayed his programme by several days but said he expected to begin drilling at the site by Friday.
Mr Egan also sought to appease protesters, saying that Cuadrilla has "no intention of ruining the countryside and won't ruin the countryside". His comments came as reports surfaced that Natalie Hynde – daughter of the Pretenders' Chrissie Hynde and Ray Davies of the Kinks – was among those arrested.
Ms Hynde had superglued herself to her boyfriend, the eco-warrior Simon "Sitting Bull" Medhurst, to form a "human lock" around the gate, which police are believed to have tackled with solvent. Mr Egan and politicians were scrambling to distance themselves from comments made on Tuesday by Lord Howell, George Osborne's father-in-law, suggesting that fracking should be confined to the "desolate" North-east of England where it would not have any impact on the surrounding environment.
"I live in the North-east of the country, and certainly from where I look, it's not desolate," Mr Egan said. "Our decisions are made on environmental assessments and going through a fairly rigorous process with the Environment Agency and the planning authority, and that really dictates where we can and can't operate."
The Deputy Prime Minister Nick Clegg denounced Lord Howell's comments, saying he "strongly disagreed" with them. "Far from the North-east being desolate, it's one of the most beautiful parts of the country, with huge potential."
Join our new commenting forum
Join thought-provoking conversations, follow other Independent readers and see their replies