Rogue immigration solicitors exploiting vulnerable migrants by charging thousands for 'substandard' service
Desperate immigrants losing legitimate cases or given false hope about claims that are unwinnable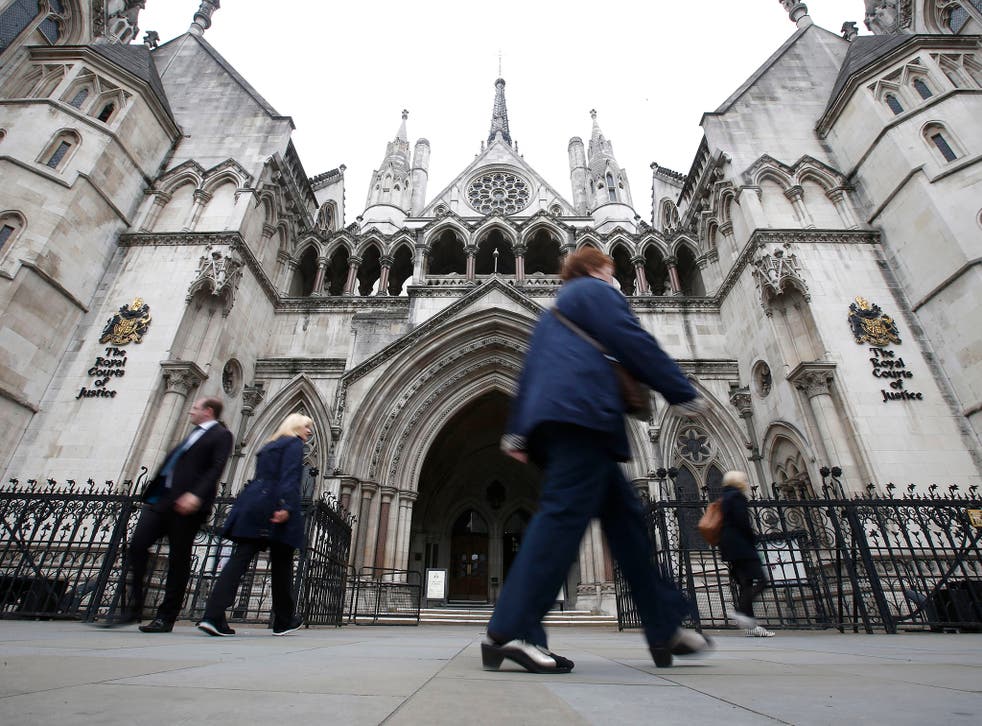 Rogue immigration solicitors are exploiting vulnerable migrants by charging thousands of pounds for legal representation that falls "far short" of basic professional standards, the High Court has ruled.
Desperate immigrants are losing legitimate claims or given false hope about claims that are unwinnable, after paying large sums of money to solicitors who fail to deliver a professional service.
A ruling found solicitors were instructing paralegals and unqualified people to draft applications which fall "well below acceptable standards" and which judges must reject as "unarguable and totally without merit".
This has led to vulnerable individuals squandering thousands of pounds, often borrowed from family and friends due to dwindling access to legal aid, judges warned.
The Independent has learnt that in some cases, solicitors are failing to include relevant evidence provided to them by clients in court submissions, making their claims unwinnable simply because important facts are omitted.
One woman from Zimbabwe seeking asylum claimed that she paid £1,600 to a solicitor, who refused to meet with her and arrived at a tribunal hearing court two minutes before the hearing began.
Mable Kayiya, who came to the UK after fleeing conflict in her country, told The Independent she was left feeling "defeated" after the solicitor she paid to represent her asylum claim provided the wrong evidence in court.
Ms Kayiya said: "He came very highly recommended. I had already exhausted the bank of relatives and friends, so I started a GoFundMe account online, and managed to raise the £1,600 that was needed.
"I saw him on consultation for an hour, and then the idea was to meet up with him again. I got his email address and phone number, but he kept saying he was unavailable at the moment.
"I sent him my evidence. He promised he had received it. The time came for me to be in court in Birmingham. I tried to beg him to come, and he did, but the problem is I was the first to be called. He came five minutes before my case, so I had only two minutes to speak to him.
"When we got into court it sounded like he was against me at some points. The worst thing was when the judge asked for my evidence he went up and gave evidence, and they weren't even my pictures.
"I didn't win, unsurprisingly. I walked out feeling so stupid, so defeated. He said don't worry about it, that I could appeal. But that would mean I'd have to pay him more money."
In another case, a solicitor representing a man who arrived in Britain from a war-torn country as a child provided a body of text to the court which included "barely any substance" of the claimant's case.
Pierre Makhlouf, assistant director at Bail for Immigration Detainees, said: "There's a big problem with private solicitors charging a lot and then not delivering.
"It's not like you can start again, unless you've got a fresh claim and new issues, you've been shafted. You're a failed asylum seeker. It's a massive problem."
Salman Mirza, a legal adviser at immigration advice service Brushstrokes, told The Independent he comes across around 20 cases a week in which immigrants have been "ripped off" by solicitors.
"These solicitors are charging extortionate fees and giving people false hope. They're exploiting the people's vulnerability," he said.
"Because of the cuts to legal aid, a lot of the decent solicitors are no longer doing it. And this has opened a vacuum for people to set up firms and rip people off."
In the High Court, three law firms – David Wyld Solicitors, Sabz Solicitors and Topstone Solicitors – were ruled to have failed to adhere to proper standards in cases separate to the ones detailed above.
The judge said: "The legal professionals acting in these proceedings have in their professional behaviour fallen far short of the standards required of those conducting proceedings on behalf of clients.
"The clients are privately funded, and they are frequently vulnerable and desperate."
It comes at a time when cuts to legal aid are leaving a growing number of immigrants and asylum seekers unable to access legal support, which experts say is enabling private solicitors to charge "extortionate" fees.
The latest data on the availability of legal representation for people in immigration detention, collated by charity Bail for Immigration Detainees, revealed that almost a third of detainees had never had a legal representative while in immigration detention. Less than half (44 per cent) of people in detention had a legal representative, and of these, just 55 per cent had a legal aid solicitor.
This demonstrates a significant decrease since 2012, when the legal aid cuts were implemented. Prior to this change, 79 per cent of those held in immigration detention had a legal representative, and 75 per cent of them were funded by legal aid.
Mr Makhlouf added: "Many people in detention who have good cases but are not being represented properly would most likely not be in there if they were. And people with bad cases are probably staying in for far longer because lawyers are offering them false hope."
UK news in pictures

Show all 50
A spokesperson for the Solicitors Regulation Authority said: "Solicitors have a responsibility to provide the best possible service for their clients, while upholding the rule of law and proper administration of justice.
"When solicitors fail to uphold the high professional standards we expect, we will take action if we are provided with evidence of misconduct.
"In cases involving immigration, we are reliant on the courts to report potential misconduct to us. The courts have been doing this over the last few years, allowing us to take action against solicitor misconduct."
Register for free to continue reading
Registration is a free and easy way to support our truly independent journalism
By registering, you will also enjoy limited access to Premium articles, exclusive newsletters, commenting, and virtual events with our leading journalists
Already have an account? sign in
Register for free to continue reading
Registration is a free and easy way to support our truly independent journalism
By registering, you will also enjoy limited access to Premium articles, exclusive newsletters, commenting, and virtual events with our leading journalists
Already have an account? sign in
Join our new commenting forum
Join thought-provoking conversations, follow other Independent readers and see their replies