Investigation to be launched into Northern Ireland letters says David Cameron
The Prime Minister made the announcement after First Minister Peter Robinson threatened to resign over the Downey case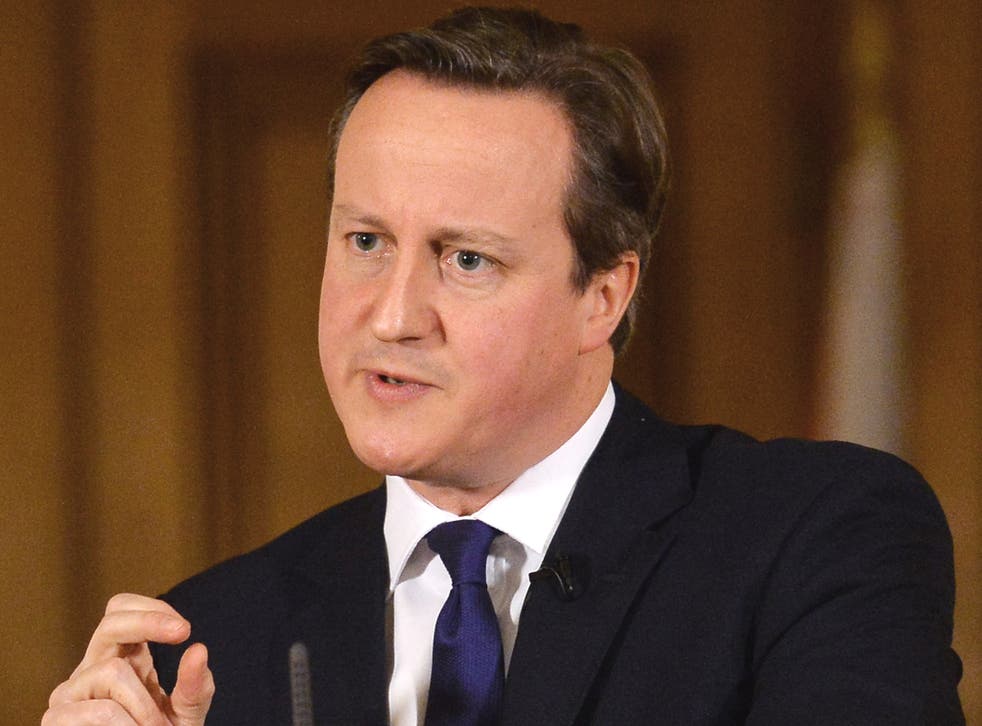 A judge will be appointed to investigate the operation of a Government scheme to deal with on-the-run republicans, David Cameron announced on Thursday.
The Prime Minister said he accepted calls for a "full, independent examination" of the process after Democratic Unionist (DUP) First Minister Peter Robinson threatened to resign.
Details of 187 letters sent to so-called on-the-run republicans (OTRs), assuring them that they would not be prosecuted if they returned to Northern Ireland, emerged when a case against a man charged with the 1982 IRA Hyde Park bomb collapsed earlier in the week. 
"I agree with the First Minister of Northern Ireland that, after the terrible error in the (John) Downey case, it is right to get to the bottom of what happened," Mr Cameron said.
"The case has already been referred to the Police Ombudsman but, as the First Minister has said, we should have a full, independent examination of the whole operation of this scheme.
"So I can announce today [Thursday] that we will appoint an independent judge to produce a full public account of the operation of this administrative scheme to determine whether any other letters were sent in error."
The First Minister, who has claimed he and other Stormont ministers were kept in the dark over the OTR deal, said Won Wednesday that he would walk away from the coalition Executive if a judicial inquiry was not called and the letters rescinded and gave ministers 24 hours to respond.
Details of the OTR deal emerged during the failed prosecution of John Downey, from Donegal, over the Hyde Park attack.

The 62-year-old denied murdering four soldiers in the 1982 bombing in London.
The case against him was ended because Government officials mistakenly sent him a letter in 2007 telling him he was no longer a wanted man.
Mr Cameron repeated his view that the Downey case involved a "dreadful mistake made by the PSNI".
"It is important to set out the facts of what has happened," he said as he addressed the issue at a Downing Street press conference following talks with German chancellor Angela Merkel.
"When we came to power in 2010, we inherited a process where letters were sent, setting out the factual position on whether or not some individuals were wanted for questioning by the police.
"This process continued under this government. There was never any amnesty or guarantee of immunity for anyone, and there isn't now."
He went on: "It is right that we take swift action but let us also remember that Northern Ireland has made great strides forward as a result of the peace process.
"It is vital that we deal properly with the events of the past but make sure this never undermines our determination to build a shared and prosperous future for the next generation so that we never again return to the horrors of the past."
PA
Read more:
Register for free to continue reading
Registration is a free and easy way to support our truly independent journalism
By registering, you will also enjoy limited access to Premium articles, exclusive newsletters, commenting, and virtual events with our leading journalists
Already have an account? sign in
Register for free to continue reading
Registration is a free and easy way to support our truly independent journalism
By registering, you will also enjoy limited access to Premium articles, exclusive newsletters, commenting, and virtual events with our leading journalists
Already have an account? sign in
Join our new commenting forum
Join thought-provoking conversations, follow other Independent readers and see their replies