IPCC investigates London's policing deputy mayor Stephen Greenhalgh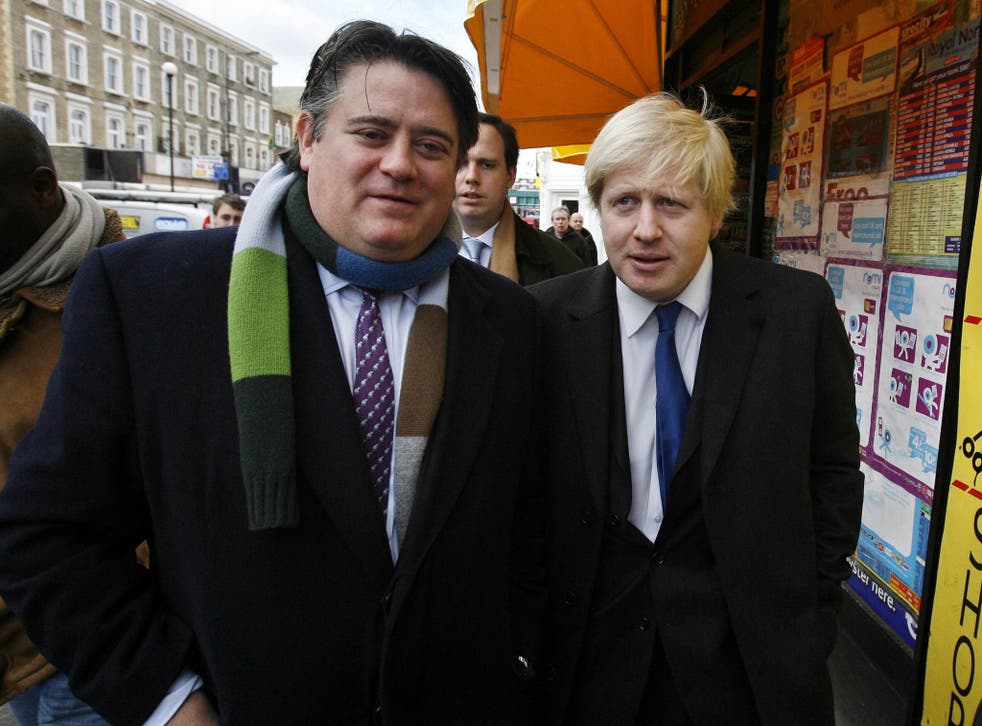 The deputy mayor for policing in London has been referred to the police watchdog over claims linked to his previous job as a council leader.
Stephen Greenhalgh was referred to the Independent Police Complaints Commission (IPCC) yesterday over the allegations from his time at Hammersmith and Fulham Council, the London Mayor's office said.
Mr Greenhalgh's current role means he has the authority to appoint and sack senior officers in the capital.
A spokesman for the Mayor's office said: "This matter stems from Stephen Greenhalgh's time as Leader of Hammersmith and Fulham Council.
"The matter is the subject of an independent investigation commissioned by the council and carried out by Deloitte.
"We understand Mr Greenhalgh is not being investigated as part of this process. When these allegations, which Mr Greenhalgh has consistently said are politically motivated, came to light, Mr Greenhalgh offered his full co-operation to the council."
She said that the allegation was referred to the IPCC by the Greater London Authority's (GLA) monitoring officer because it falls into the category of a "serious complaint" under regulations.
A spokeswoman for the IPCC said: "This referral follows a complaint made to the GLA regarding the conduct of deputy mayor for policing Stephen Greenhalgh.
"The allegations which form the complaint relate to Mr Greenhalgh's previous role at a London local authority. The complaint is currently being considered by the IPCC."
Last month it was reported that Mayor of London Boris Johnson had warned Mr Greenhalgh over claims he touched a woman's bottom in a lift at City Hall.
Mr Greenhalgh said he had no recollection of the alleged incident, but apologised for anything that might have been misunderstood.
This was not treated as misconduct and was not referred to the IPCC.
Mr Greenhalgh said: "I am immensely proud of my record as Hammersmith and Fulham Council leader. These baseless allegations are politically motivated. I refuse to be distracted from my important role as Deputy Mayor for Policing and Crime."
Leader of the Labour Group on the London Assembly Len Duvall said if the IPCC decides to formally investigate Mr Greenhalgh, he should be suspended from his job.
He said: "We are deeply concerned by the news that Boris Johnson's policing deputy has been referred to the IPCC over allegations of misconduct in public office while he was leader of Hammersmith and Fulham Council.
"Due to the seriousness of these allegations we feel that if the IPCC decide to formally investigate this matter then the Mayor should suspend Mr Greenhalgh from his position of deputy Mayor for Policing and Crime.
"Further, we understand that a file has been passed by local campaigners to the Metropolitan Police to establish whether any criminal offences have been committed.
"Mr Greenhalgh occupies a very senior position within the Metropolitan Police. He is responsible for maintaining the highest standards in our police service and should be beyond reproach.
"This type of alleged behaviour is completely unacceptable and if these allegations turn out to be true then the Mayor needs to set an example and remove Mr Greenhalgh from his position permanently."
PA
Register for free to continue reading
Registration is a free and easy way to support our truly independent journalism
By registering, you will also enjoy limited access to Premium articles, exclusive newsletters, commenting, and virtual events with our leading journalists
Already have an account? sign in
Register for free to continue reading
Registration is a free and easy way to support our truly independent journalism
By registering, you will also enjoy limited access to Premium articles, exclusive newsletters, commenting, and virtual events with our leading journalists
Already have an account? sign in
Join our new commenting forum
Join thought-provoking conversations, follow other Independent readers and see their replies